Xbox One Gets Big Advantage with Twitch App Update
On-demand video streaming, content filters and a better home screen are just some of the features rolling out to Twitch on Xbox One, the live streaming video service that Microsoft's Xbox One console uses to let people share footage from their favorite games.
Microsoft and Twitch revealed the new Twitch for Xbox One app this morning on the Xbox Wire news blog. In that post is a complete breakdown of all the features users can expect when their Xbox One downloads the upgrade.
For starters, Twitch and Microsoft have teamed up to integrate real-time statistics into the app. It's because of this integration that Xbox One users will be able to search for streams of specific maps or missions in games like Assassin's Creed Unity or Call of Duty Advanced Warfare. Microsoft and Twitch are positioning this new search functionality as a way for Twitch viewers to find the best streams more quickly than they can today. Instead of judging by active views, Xbox One owners simply need to use the search filters to find the best players of a specific game.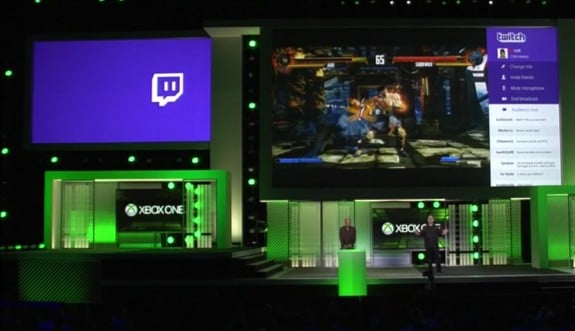 Twitch is the world's most popular video game streaming service. Each day, thousands of users flock to the service to watch other players run missions in different games. Say you're having a hard time in Assassin's Creed Unity, you could load up a Twitch stream and learn different play styles and techniques. It's the live streams that gives Twitch a unique advantage over YouTube, which basically only offers videos on demand. Over the summer Twitch moved into that area too, and that's another reason why this Twitch Xbox One update is important.
The Xbox One is the first Twitch app that lets viewers watch on-demand content. This means that only Xbox One owners can watch archived content from streamer's profiles. Whereas with the other apps, watching live is a must, Xbox One owners can watch every video their favorite Twitch streamer has produced. New profile pages for individual broadcasters and a refreshed home screen are all included.
It's impossible to overstate how important it is that the Xbox One provides a decent Twitch experience. As the amount of gamers has exploded, more and more users are looking for a sense of community. The Xbox One and PS4's hardware were designed with raw power in mind for running games. Their software was designed to allow for more community experiences.
The Xbox One allows users with a Kinect 2 sensor to stream from inside any game by simply saying, "Xbox, broadcast." Each broadcaster profile includes a chat room, more information about past streams from that broadcast and options to follow them. Twitch on Xbox One also alerts users when others on their friend list are watching the same stream.
In partnering directly with Twitch, Microsoft is hoping that Xbox Live offers better community features than the competition. Better community features, in theory, will result in more people being hooked on Xbox Live. More gamers being hooked on Xbox Live means more sales of the Xbox One.
Microsoft says that the new Twitch for Xbox One app should begin rolling out to Xbox One owners today. Users who have their Xbox One connected to the internet and in low-power mode should find the app already updated the next time they turn their console on. If it hasn't been updated already, Twitch will ask to update the moment it's opened.
Originally, Twitch on Xbox One, like other apps, required that users have an Xbox Live subscription to use Twitch. Today, Twitch is absolutely free for every Xbox One owner to use as long as they have an internet connection. Commenting and following broadcasts on Twitch requires a free Twitch account.