Xbox One Kinect Privacy Shield: Gaming's Tin Foil Hat
Privacy is a huge concern in this day and age, and it's not just with computers and the internet. Gaming consoles are also receiving a lot of backlash over whether or not game system manufacturers are collecting your data and using it to their own desire. The Xbox One's Kinect sensor has been the main event when it comes to game console privacy concerns, but accessory makers have stepped in to help consumers with this problem.
A few accessory makers sell Xbox One Kinect privacy shields, but we decided to take a look at PDP's version, which comes with a cover that blocks both Kinect cameras, and a TV mount so that you can put the Kinect sensor on top of your television like it should be.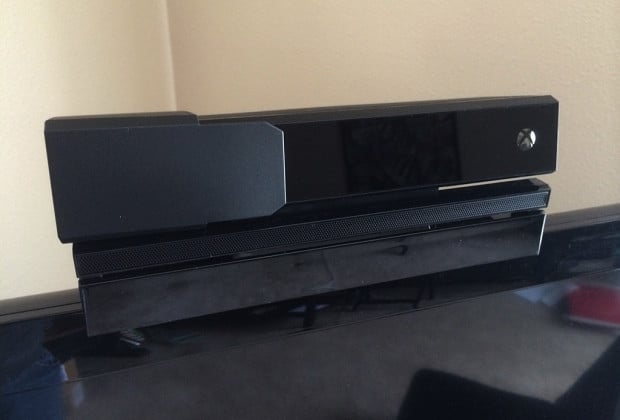 The mount itself is a lot more beefier than Xbox 360 Kinect mounts that we've played around with, and this isn't too surprising considering that the Xbox One Kinect sensor is a lot heavier and chunkier than its Xbox 360 brethren. The nice thing about the Xbox One Kinect is that it has a standard 1/4-inch mounting hole that you find on pretty much every digital camera, so you could technically mount the Kinect sensor to a tripod if you wanted to, but seeing as how our TV mount also has a 1/4-inch mounting screw, we figured it'd be best to mount the Kinect sensor on that and place it on top of the TV.
Mounting the sensor to the top of the TV works pretty much exactly like how you'd do it with the Xbox 360 Kinect; there's a lip that lets you rest the front of the mount on the TV and then there's an extension arm that folds out and holds the mount upright and parallel to the floor. This arm is adjustable so you can angle it up or down if need be, but the sensor itself can be adjusted like this, so no need to angle the TV mount.
As for the privacy shield itself, it's made out of a flexible rubber-like material that makes sure it doesn't scratch the surface of the Kinect when you put it on and take it off. It does a great job of covering up both the RGB and IR cameras on the Kinect sensor. However, it only partially remedies the privacy concerns; the shield blocks the Kinect from "seeing" you with the cameras, but it can still listen to you with its microphones. This can be a good and bad thing, though, with the benefit that you can still take advantage of voice commands, but the Kinect can still "listen in" on your conversations.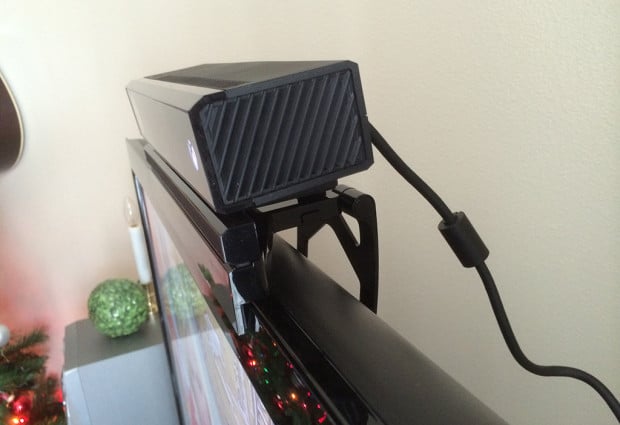 For the most part, I only bought the privacy shield for the TV mount, because the Xbox 360 Kinect TV mount just doesn't work with the new Kinect. I'm not that all concerned about my Xbox One spying on me, and I enjoy the automatic sign-in using the Kinect's camera, where it detects who's in front of the camera and signs that person into Xbox Live automatically.
Read: Xbox One Review
However, for those who can't live without wearing a tin foil hat, an Xbox One Kinect privacy shield would be your first defense against your gaming console spying on you. And while there aren't any solutions for covering up the sensor's microphone just yet, we wouldn't be surprised to see Kinect microphone covers pop up in the near future. In the meantime, you can check out some of the more important Xbox One privacy and security settings that you should be paying attention to.
You can buy PDP's Xbox One Kinect privacy shield on Amazon for $20, although they appeared to be sold out, but you can also get them at Best Buy and GameStop. You can still buy them on Amazon from third-parties, but you'll be paying $60 for it. However, $20 is about the most I'd pay for something like this, especially considering how there's not much to the shield and the mount — just pieces of plastic, mostly.

As an Amazon Associate I earn from qualifying purchases.