Xbox One May Beat Apple TV to the Punch with Apps in the Living Room
Microsoft may offer users the opportunity to download applications that were originally designed to run on Windows 8 to the Xbox One.
In remarks made during a presentation at this week's BUILD 2013 developer, as reported by The Verge, Steve Guggemheimer, vice president of Developer and Platform Evangelism at Microsoft, offered some choice words for Windows 8 application and game developers saying, "Xbox One has Two engines, it's got a gaming engine and it essentially has a Windows 8 engine."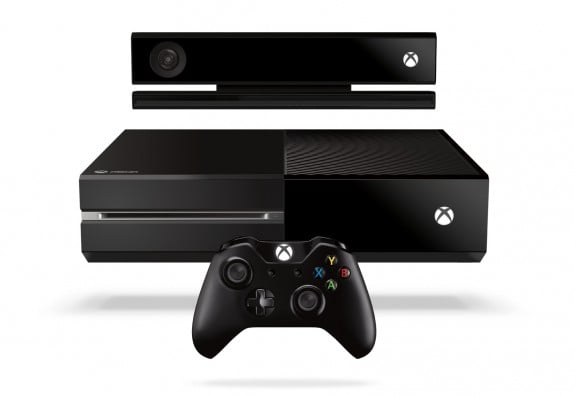 Taken on it's own, that wouldn't be much of an alteration from what the company has already shared about the software that's running on the Xbox One. During its debut the company frequently made references to the Xbox One running three different operating systems.
Read: Xbox One – Microsoft's New Xbox Experience
With that in mind, during this talk Guggenheimer seemed to be dropping hints that Microsoft might allow developers to bring their Windows 8 applications to the Xbox One at some point.
"When I talk about that common core you're seeing that common core in action, being able to target other devices over time that run the Windows 8 engine. If you want to know about how to get a head start about thinking about developing for Xbox One, the logical thing to do is go build Windows 8 applications."
Since formally announcing the Xbox One this past May, Microsoft has yet to detail how applications are created on the platform even though it has continuously made references to the Xbox One running the same underlying code as Windows 8.
It has shown off applications, app switching on the platform and in-house applications like Skype, however that doesn't really indicate much. Today, third-party developers can create entertainment applications for the Xbox 360, however it's an invitation-only affair.
If all developers will be allowed to distribute their applications on the Xbox One, it would be a huge win for Microsoft and the "Three Screens" mantra it's been pushing for years. Windows Phone 8 also uses a form of the Windows 8 core. It's conceivable that users might be able to purchase applications on their Windows Phone and have them seamlessly appear on their Windows machine or the Xbox One.
While we don't have enough details to draw final conclusions, Microsoft will have to spend the time it has left before the Xbox One launch fully fleshing out the details surrounding Xbox One apps and game development. And the sooner the better, as Apple is believed to be planning an updated Apple TV that would allow its users to download and install applications from the iTunes Store, according to TechCrunch.

This article may contain affiliate links. Click here for more details.