Xbox One: Microsoft's New Xbox Experience
Today at an event on its Redmond campus Microsoft announced the next-generation Xbox, called Xbox One.
The new Xbox One is more than just a gaming console, it's an all in one entertainment device for playing games, watching live TV, video chatting over Skype and more. The console is always-on and uses a new version of Kinect with an HD camera to let users turn on and control the console using their voice.
The Xbox One release date is set for later this year, though Microsoft failed to offer any specifics. There is no Xbox One price available yet either. We expect to see a bigger Xbox One gaming demo at E3 where Microsoft will show off Xbox One Exclusives.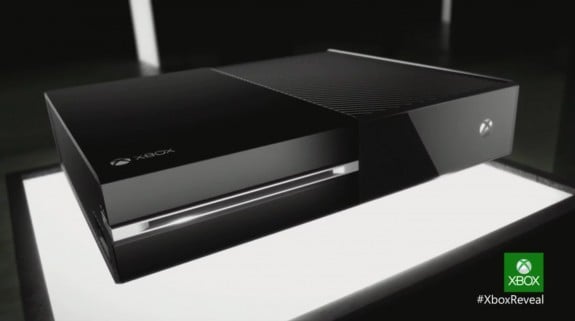 To turn on the Xbox One, users just have to say "Xbox On," and the console will turn on and automatically launch the speaker's account. The console uses a familiar Live Tiles design that shows the user's most recently access content along with a new "Trending" section that shows what the user's friends and the Xbox community at large is playing or watching.
With Kinect the Xbox One can instantly switch between games, apps and live TV with just two words. "Play game" will switch to the latest game played on the console within a second or two, for example. The Kinect also brings new gestures to the Xbox One. Users can spread their hands apart, "grab" the edges of the screen and pull their hands together in a pinch gesture to go home. Reversing the gesture will open whatever content they have selected on the home screen.
The Xbox One console itself looks almost like a futuristic VCR: it's a black, shiny rectangle. The console uses Blue-ray discs for games, with a built-in 500GB hard drive for downloadable games. Inside it has an eight-core CPU, 8GB of RAM and USB 3.0. The console also include built-in 802.11n Wi-Fi and Wi-Fi Direct for low-latency controller input.
The controller for the new console looks very similar to the current Xbox 360 controller, but features 40 design changes according to Microsoft. The controller now has a built-in battery pack, an improved D-pad and new "impulse triggers."

As an Amazon Associate I earn from qualifying purchases.