Xbox One Missing Dolby Digital Surround Sound
It seems Microsoft delayed another feature that it initially led users to believe would be a part of the Xbox One's feature list at launch. After announcing that it would delay allowing users to browse Xbox LIVE profiles by real names and Snap mode for the Xbox One's YouTube application, the company has now confirmed that the Xbox One will ship without support for Dolby Digital audio technology.
News about the Xbox One missing Dolby Digital audio came by the way of a post from Microsoft's Alberty Panello on Neogaf this afternoon. Dolby Digital is an audio software technology that gives users a more high-fidelity sound than if they'd been listening to audio with out it.
According to the post, the sound technology's absence came down to "a SW [software] scheduling issue." Unfortunately, Panello didn't share any information on when users can expect the feature to launch. As such, its possible users could be left waiting for it to arrive into next year.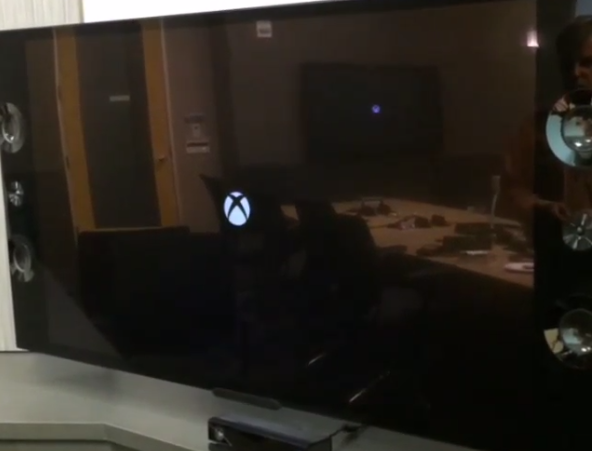 Panello also indicated that the feature being missing at launch shouldn't won't be a problem for users who have a HDMI receiver.
"Anyone with a HDMI receiver should be fine, as we pass the uncompressed 5.1 and 7.1 through HDMI as well as DTS. Even if you have a Dolby only HDMI receiver (which I'm not sure exists), you will still get 5.1 or 7.1 sound since those receivers should accept uncompressed surround.

For the Dolby only headsets, my understanding is that these will work but you will only get stereo audio since we only pass Stereo and DTS through the optical port. I have not tested this myself, but I'm told it works. Regardless, I understand this is an inconvenience, but again we're going to have Dolby coming.

This is unrelated to the HDMI-IN "Surround Sound" beta. To clarify, we default HDMI-IN audio to be converted to Stereo. However, we do have a feature you can access in TV settings/Troubleshooting that enables Surround Sound in "beta" form. If you check the box, and you get Surround, you're golden. We found some inconsistencies in STB's during testing and decided to disable it by default to insure a good initial setup experience for people"
To be clear, Dolby Digital being missing from the Xbox One may not be a big deal for everyday users, however it certainly won't help Microsoft's case with hardcore audio fans who were planning on adding the Xbox One to their home entertainment lineup and pairing the device with a pair of Dolby Digital-equipped headphones.
It also won't help Microsoft's case with users who feel that the company rushed the console to market instead of taking the time to add all the features it promised users at its E3 event.
Read: Microsoft Delays Real-Name Aspects of Xbox LIVE Until After Xbox One Launch
The Xbox One launches at midnight in the United States for $499.

This article may contain affiliate links. Click here for more details.