Xbox One Mod Lets Users Play With a Keyboard and Mouse
Users getting an Xbox One may not have to play with just a controller this holiday season. A new console modification now gives Xbox One users the option to play with a mouse and keyboard and even an Xbox 360 controller.
To be clear, the new capabilities don't come from some official Microsoft update beta or a software update that's making the rounds. Instead, it's thanks to CronuxMAX Mod, a hardware and software modification that CronusxMax shows off in a new YouTube video.
In that video a pair of hands can be seen powering up different controllers while playing a level in Killer Instinct, an Xbox One exclusive launch game. Compatible controllers showed off in the video include Sony's Dualshock 3 and Dual Shock 4 controllers, along with the Xbox 360 controller, Wii U Pro controller, the Wiimote and a gaming keyboard and mouse.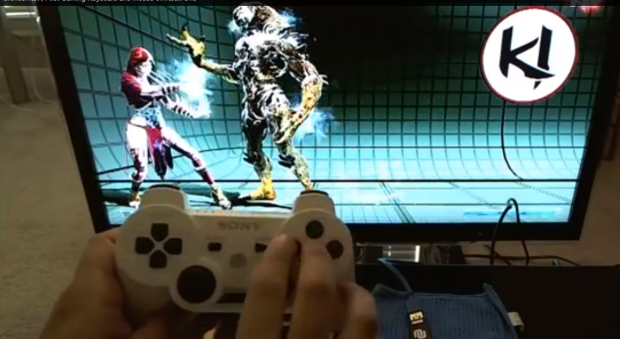 As this is a console mod is important that users know what they're getting into before they attempt to add CronusMax to their Xbox One. Microsoft doesn't just encourage users not to modify their console, it actively works to make sure that there are severe consequences for doing so. Microsoft is committed to protecting the Xbox LIVE service, even if that means banning consoles that have been modified from working with Xbox LIVE. Users can still play games on a banned console locally, but that console will be kept from accessing what functionality relies on Xbox LIVE. For example, multiplayer, app functionality and even the Xbox OneGuide could all stop working if a user's console is banned because of modding.
Interestingly enough, the Xbox One features rudimentary keyboard support already. Plugging in a USB keyboard before turning the console on allows users to at least type out messages instead of relying on the Xbox One's on-screen keyboard. Of course, Microsoft doesn't acknowledge the feature or encourage users to use it. It's unlikely that doing so would result in a console ban, but its usefulness is certainly limited. Users can only browse the Xbox One software with a keyboard's arrow keys and type messages.

This article may contain affiliate links. Click here for more details.