Xbox One Mouse Support Sparks Some Outrage, Questions
A comment from Microsoft's Phil Spencer on plans to bring mouse support to the company's Xbox One entertainment console has sparked a bit of outrage and led to tons of questions from console gamers this week.
Spencer, the head of the internal team in charge of the Xbox consoles and experiences, revealed in a tweet yesterday morning that the company has plans to introduce mouse support to the Xbox One in the relatively near future. The message was a response to a fan's question about whether Xbox One owners will get to stream games from their PC directly to their Xbox One console.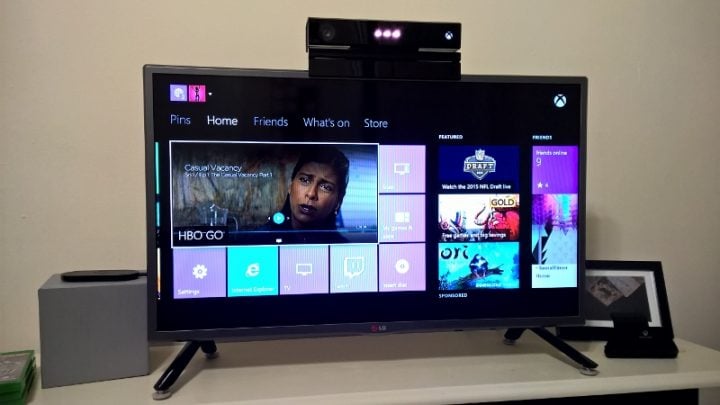 "Keyboard and mouse support for Xbox would need to be there for this to work, those aren't far away," Spencer says. When someone points out that the Xbox One already supports keyboard input, Spencer clarifies with, "Mouse is what we'd need to add."
@lgriao @PNF4LYFE @Tak225Th Yep, keyboard and mouse support for Xbox would need to be there for this to work, those aren't far away.

— Phil Spencer (@XboxP3) July 21, 2015
Adding better mouse and keyboard support would, presumably, open the up new genre to the Xbox One.
Already the comments on the subject of adding mouse and keyboard support for games to the Xbox One are sharply divided. The Xbox One Reddit Community that first shared the tweets seems speculates that the company will air on the side of maintaining a fun place for everyone to play their games online. Some in the forum are worried that if Microsoft adds support for the mouse it could ruin the experience of console gamers since it's easier to aim with a mouse than it is a joystick.
User RoadRunnerdn notes that "There's no way they'll make the keyboard mouse compatible with anything other than the W10 browser etc." He's betting on Microsoft's engineers knowing that giving some users more accurate tools could ruin first person shooters where accuracy is key. That seems to be general line of thinking on Xbox One keyboard & mouse support.
To be clear, the Xbox One already supports keyboards today. Anyone can plug-in a USB keyboard and begin typing a message. Even though it's there, the only way to use a keyboard in a game on the Xbox One today is for that game to explicitly support it as an input method. As the Reddit thread reveals, Microsoft's own Project Spark lets gamers use a keyboard with it already. Project Spark is a sandbox game from Team Dakota that doesn't rely on competitive multiplayer mechanics.
Giving users the option to interact with a keyboard is crucial for games of that elk. It makes sense that Microsoft would implement mouse support in the same way, giving the developers the option to support it or not. If so, it would be up to developers to decide whether adding support would help or harm their games. It is worth noting that games played on Windows PCs already offer support for keyboards and Xbox controllers. Introducing mice support to the Xbox One would level the playing field across Microsoft ecosystems.
Xbox One keyboard and mouse support gets to the very core of the PC gaming experience. The console gaming space is through to be more vibrant because it is simpler. There's no need to worry about who has a mouse and who has a controller. Microsoft has to maintain that level playing field even with mouse support, which is why the hypothetical developer-led implementation makes sense.
One thing is for sure, having both keyboard and mouse support would definitely mean genres that are predominantly still played on PC could make their way to the Xbox One. Strategy and simulation games are two areas where console games — Xbox or otherwise — have yet to make serious headway in.

This article may contain affiliate links. Click here for more details.