Xbox One Release Date Expectations
The Xbox One release date arrives on Friday with midnight release parties, major festivities and a few Xbox One game deals worth checking out.
The Xbox One release date comes a week after the PS4 and $100 more expensive, but Microsoft also brings a robust entertainment package, the Kinect 2.0 sensor and a legion of dedicated Xbox Live gamers who don't want to switch to the PS4 and leave the Xbox friend list behind.
This is the first new Xbox since 2005, and if this is your first time buying an Xbox at a midnight release, or perhaps you're kids are finally old enough to play (or old enough that you have time to play), we wanted to share what you can expect from the Xbox One release date.
Console launches only happen every eight to ten years, so there is a little more fanfare and excitement than a smartphone release or a video game release which happen every few months. If you are thinking of buying an Xbox One as a gift, it's not going to be as easy as buying that Xbox 360 bundle you purchased on Amazon or in Best Buy's video game section last year. If you don't have an Xbox One Day One pre-order you will need to work to find an Xbox One in stock this holiday season.
Read: Should you Buy Digital or Physical Xbox One Games?
Some retailers will have the Xbox One in stock for walk in customers, but overall it will be in short supply this holiday season. Sony Sold 1 million PS4 consoles in the first 24 hours, and it would not be surprising to see Microsoft announce similar numbers.
The Xbox One release date is November 22nd, but lines will actually start on Thursday November 21st, as shoppers line up and wait for the device to arrive at retailers like GameStop and Best Buy. Users who ordered an Xbox One from Amazon received good news as many customers received upgrades to release date delivery. If that's the case lookout for a UPS or FedEx delivery on Friday.
Here's what to expect n the Xbox One Release Date this Friday.
Long Lines
Even if you pre-ordered the Xbox One, look for long lines at Walmart, Best Buy and GameStop. All of these locations will offer midnight release events for users who pre-ordered and shoppers looking to get lucky on release day.
Best Buy plans separate lines for those doing a n store pickup and those looking for an Xbox One without a pre-order. The stores will let users in before midnight to process many of transactions for a faster checkout. The closer you are to the front of the line, the faster you will get to play the Xbox One.
GameStop will likely allow gamers to come in at 6 PM and finalize the purchase of the Xbox ONe. From there the gamers can hang out with store staff and others or come back at midnight to pick up the PS4.
If you plan to go to Walmart for the Xbox One, look for a line in the electronics section of the store. No matter where you go, look for long lines on release day and through the holiday shopping season.
Limited Stock
Thee Xbox One will be hard to find this holiday season, but Microsoft assures Gotta Be Mobile that some stores will have extra Xbox One units on hand for walk in shoppers.
"While we do not share specific numbers of pre-orders, we will be able to fulfill all official pre-orders and will have units available at retail in our 13 launch markets on November 22. Based on early demand projections we are already anticipating that Xbox One will be sold out this holiday. We are encouraging consumers interested in Xbox One to preorder now or shop early as we anticipate selling every unit we deliver to retail this holiday." – Microsoft Spokesperson
We also expect plentiful supplies of Xbox One games and Xbox One accessories, though there may not be many third-party accessories on release day.
Last Minute Xbox One Pre-Orders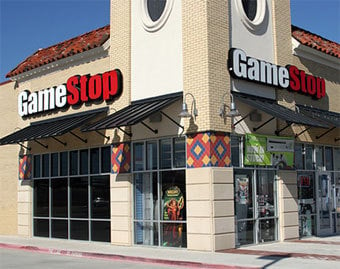 Just because there will be limited Xbox One stock doesn't mean there is no hope to avoid the hoopla and secure an Xbox One without standing in line for hours.
We are still waiting for the official Xbox One midnight release GameStop plans, but if it is like the PS4, shoppers should be able to go in store at 6 PM and reserve an Xbox One without a month old pre-order.
This will depend on the stock of the Xbox One on hand, but during the PS4 release one of our team members walked into a GameStop at 6 PM and bought a PS4 that he could pick up at 12:30 AM. We believe that GameStop may offer a similar deal for the Xbox One.
Day One Update Before You Can Play
There is an Xbox One release date update that is required before you can plan any games on the Xbox one. The Xbox One Day One update as it is called, clocks in at 500MB and is required.
500MB should download fairly fast on an average day, but there is a chance that Microsoft's servers will be under extreme load as hundreds of thousands of gamers attempt to download the file. Be prepared for a timeout or a longer than average download process, but we hope that Microsoft is ready to handle the demand.
Very Limited Deals
We don't expect to see the same Buy 2 Get One free game deals that Amazon and Target offered for the PS4. Target's deal included some Xbox One games, but most were not out yet, limiting the overall selection.
Read: Is Best Buy's 20% off Xbox One Games Membership Program Worth it?
The best deal may come from Best Buy where Gamers Club members can earn $10 in rewards for pre-ordering select games. This is part of the free Gamers Club and is worth checking out. Don't look for Xbox One game deals on Black Friday either.
Some Xbox One Problems
It's tough to push a new gadget out without some problems, and there will likely be some Xbox One problems out there close to the release date. The PS4 blinking blue light is preventing some owners from playing, Apple's iPad mini 2 screen suffers from ghosting, the list of problems with gadgets on release date goes on.
We don't know of a specific Xbox One problem yet, but be prepared that some units may not work as advertised right out of the box. It's tough, but try to keep a calm head if you need to talk to support.
High Prices on eBay and Craigslist
The Xbox One release date will also bring incredibly high prices on eBay and Craigslist. We are already seeing users pay $200 or more for an Xbox One release date delivery on eBay.
Many sellers are offering to send the unit right from Amazon to the buyer so that there is no delay in getting the Xbox One Day One edition. If you must have the console on release day, this is an option, but read descriptions carefully and be vary cautious when dealing with a stranger on Craigslist.
Lots of Fanboy Taunting
Look for a lot of PS4 vs Xbox One fanboy banter and taunting on social media during the Xbox One release date. There are dedicated fans of each console and with the PS4 already connected to HDTVs at home, it wouldn't be surprising to see a lot of tweets taunting Xbox One buyers who are waiting outside in lines.
https://www.youtube.com/watch?feature=player_embedded&v=NYbs0firps8
The Xbox team congratulated Sony, and we could see Sony take the high road as well, but even if the companies play nice, don't expect every gamer to follow along.