Xbox One Review 2014 – My Experience Gaming A Year later
There's not a lot of wiggle room for things to go wrong in the first year of a video game console's life. Any company that botched a release as famously as Microsoft did with the Xbox One should count itself lucky that any users at all that they made it to year two. Ironically, the Xbox One hasn't just survived. The Xbox One is thriving. Through a combination of shrewd community management and better pricing, the Xbox One on store shelves today is infinitely a better gaming machine than what was on shelves last year.
Still, is the Xbox One the living room console to purchase in 2014? Do the many software upgrades Microsoft has made, new promotions and hardware bundles make a compelling case for the Xbox sitting next to your wide screen television in a world where your smartphone has games and Sony's PS4 gaming system exists?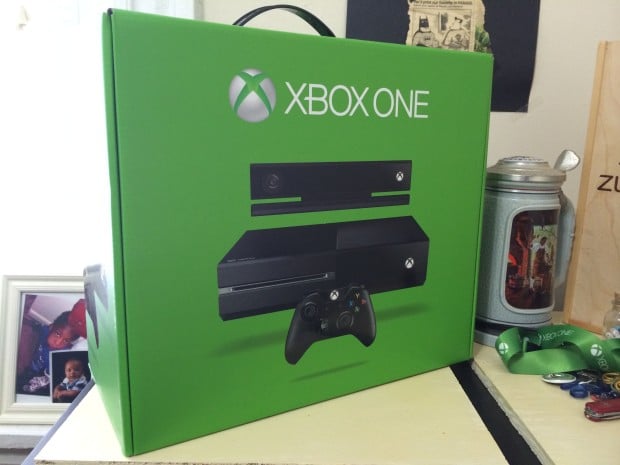 The hardware is still the same, mostly. Almost every Xbox One console today includes a 500GB hard drive. A single wireless controller, HDMI cable, power cable and chat headset are also Xbox One staples. This basic package is available to anyone and everyone in the United States for $399. Users who purchase the $499 Xbox One get the same package as basic Xbox One buyers get, plus a Kinect 2 sensor. I should note that both consoles are available for $50 off during the holiday season and include free copies of Assassin's Creed Unity and Assassin's Creed 4; Black Flag. In short, it's now cheaper to get started gaming on the Xbox One than it was even six months ago. Also, Microsoft is throwing free games at users like it never has before.
Xbox One Review 2014 – Controller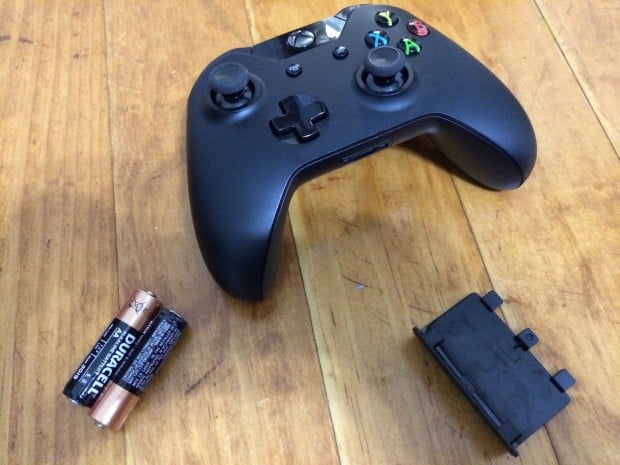 As I noted in my original review of the Xbox One last year, there are some things to like and not like about the Xbox One. Take the controller for example, it's not any more complicated than the Xbox 360 controller. It's easily grippable and comfortable to use.
A year has passed and every button on the controller feels as wonderful to push as it did a year ago. Those same flaws are there too. You still need a $25 headset adapter if you want to hear audio using your own headphones. It still doesn't have an internal battery, either. Both of these are problems you don't run into with the PS4's Dual Shock controller.
In hindsight, I do think I made more out of the controller's texture early on. It still doesn't feel high-end, but it certainly takes a beating.
Xbox One Review 2014 – Updates Make the Difference
Xbox 360 users thought they were getting frequent software updates with new features, but Microsoft pulled out all the stops for the Xbox One. In every way, these updates have improved the gaming experience considerably.
The Xbox One requires that users install a portion of their disc based games on the console itself. Microsoft also pushes digital game downloads pretty hard. A year ago there was no way to manage what game installations. Now games are something users can delete themselves or move to an external hard drive at their leisure. After introducing an Xbox One bundle without Kinect Microsoft needed to add shortcuts for the most used gaming features of the console. Snapping an app is just a double press of the Xbox One logo away. So is recording video game footage or answering a message.
Achievement hunting is easier than ever thanks to a real-time tracking system added in one update. Another attempted to fix the very real issues with the Party gaming system earlier on. Little good to have features like a clock and seeing how much battery power your controller has left completes the transformation.
Xbox One Review 2014 – Xbox Live
Xbox Live feels more like a social club and physical place on the Xbox One than it did a year ago. The console's different experiences were barebones, shells that held promise but didn't make it any easier for people to socialize.
Xbox Live has turned into a better place to play games. A new Friends area on the Start Screen keeps you abreast of the latest information concerning just about everything Xbox Live Games related. Quickly, you can see who's online and what games they're playing. There's also an area for tracking who has earned more Achievements.
An Xbox Live Gold account is still required to play video games online. That much hasn't changed. What has changed is how in your face those benefits are. An Xbox Live Gold hub sits on the Start Screen, tracking how long users have been members, offering up Xbox Live
Xbox One Review 2014 – Software
More important than all of that is the changes Microsoft made to the resources it makes available to developers. In June Microsoft sent out updated software that lets game developers snatch up resources that were previously reserved for hand gestures using the Xbox One's Kinect 2 sensor. Developers have used that power to improve how their games look. The Xbox One still doesn't have as much raw power as say Sony's PS4, but the difference isn't as noticeable, not that it was ever really that noticeable to begin with.
Gaming on the Xbox One is a pleasure these days. There are some changes that need to be made. The Party app still needs work. Twice now I've had Achievements I earned weeks ago suddenly unlock out of nowhere. Halo: The Master Chief Collection awarded me an achievement I earned three weeks ago as I wrote this.
Xbox One Review 2014 – Conclusion
The Xbox One is a much better gaming machine than it was a year ago. The software gaps have been fixed and giving more power to developers to better looking games was a stroke of brilliance on Microsoft's part. It's almost hard to believe that this is the machine I purchased a year ago. The company could be doing more to foster a community, Partying up with other players is still confusing sometimes, and there needs to be a new controller that at least includes a headphone jack. That's a minor quibble.
If you're interested in a decent all in-one media console, the Xbox One is it. Provided that you're fine with the exclusives available and coming to the console soon, like Halo 5 and Quantum Break.