Xbox One Review: Early 2016
The Xbox One that you can purchase in Wal-Mart, GameStop or Best Buy isn't that Xbox One that Microsoft started out with. Early on, the company had grand dreams of creating an all-in-one entertainment platform to take on Sony's PS4. Video games were to feature heavily in this vision, but live television, music and streaming video were to have similar roles. Instead of waiting to appeal to the masses that play games and do other things late in the console's lifecycle, Microsoft bet that it could get away with that vision from the outset.
The company was absolutely wrong in that regard. Besides a slew of PR missteps, Microsoft failed to consider that the people spending $499 on a home console were more likely to be die-hard gaming fans than casual gamers and TV lovers. Those fans weren't thrilled with the Kinect's inclusion in the box and weren't too keen on Microsoft putting video games and other types of media on the same field.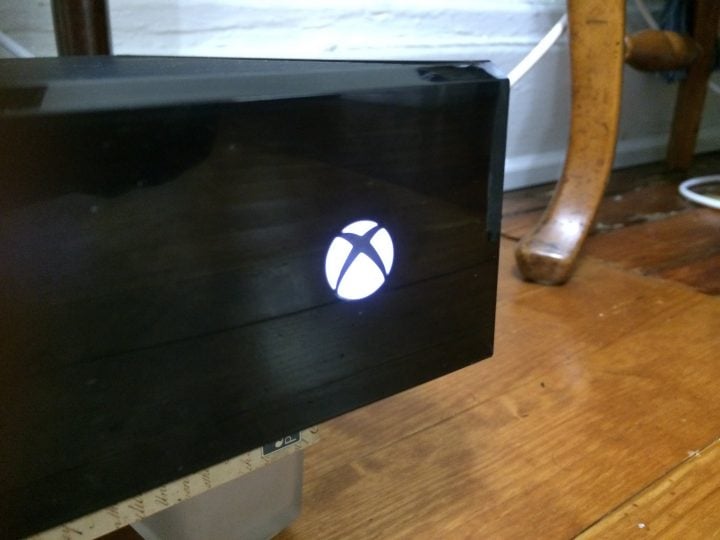 A little more than two years have passed since the launch of the Xbox One. Yes, Microsoft's vision of an all-in-one entertainment system for the family seems dead, but that's fine, depending on who you ask.
Early 2016 Xbox One Review: Hardware
From the outset, it's worth noting that the Xbox One on store shelves is identical in most respects to the console Microsoft first brought to market. Some things have changed, but the basics remain the same from 2014. The base Xbox One comes with a single wireless controller and 500GBs of storage for $349. There's a newer 1TB version of the console that also has a wireless controller for $399.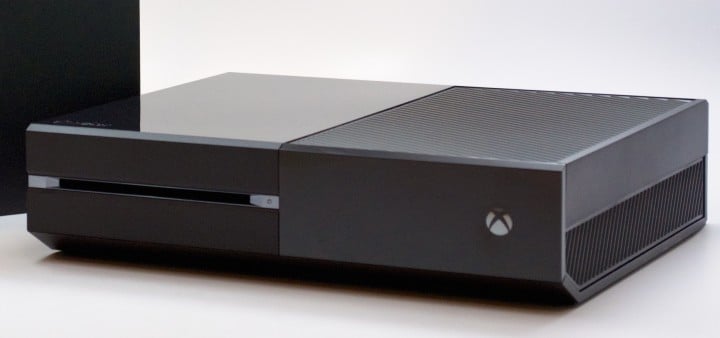 Relatively new to these bundles is an Xbox One Controller that has a headphone port – fixing one of the major issues Gotta Be Mobile had with the Xbox One Controller at launch. The classic Xbox One bundle with 500GB of storage and a Kinect sensor is $449. Also at $449 is the Xbox One Elite Console bundle. It comes paired with the Xbox One Elite Controller and has a 1TB hybrid drive that allows it to start-up in less time than it takes other Xbox One consoles.
Physically, the Xbox One still looks like a byproduct of a marriage between the black Xbox 360 S and a VCR. A slot loading Blu-Ray drive with silver accent sits in front, acting as a perfect landing strip for any game or movie that you might want to insert at night when light is hard to come by. Three USB ports are present for game and app storage expansion, something that the PS4 still lacks. There's HDMI-In for connecting to cable boxes and HDMI Out for connect to televisions. Infrared audio, a power port and a Kinect port complete the experience.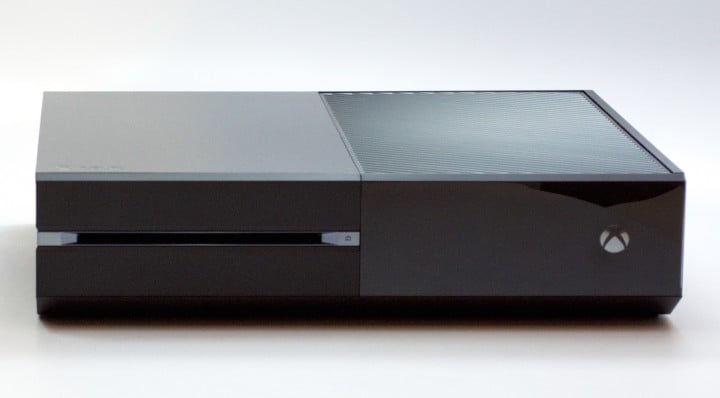 Early on, some feared that the Xbox One would get louder as it aged, but mine is just as silent as it's ever been. In a seriously quiet room you can still here the device. It isn't distracting when actually using the console for anything though, unlike the loud Xbox 360.
It's Dark and large. Nothing about the physical presence of the Xbox One has really changed, and that includes its incredibly scratch prone surface. Don't worry, I may be frustrated by that, but not many people move their console from its initial perch in their living room or bedroom.
Early 2016 Xbox One Review: Software
Software is where Microsoft's strengths lay. Updates that arrived nearly every month have improved the console at a pretty fast clip. The company deviated from those regular updates to reveal a whopping Xbox One software upgrade called the New Xbox One Experience. It's this software update that makes another Xbox One Review necessary.
The software that came on the console had some cool ideas. Almost every app supported multitasking so that you could watch television and play video games at the same time. A voice command or pressing a button for OneGuide gave you an in-depth look at every kind of content, whether it was live video, streaming video from Amazon or a YouTube video. If you didn't have a controller, you could use your voice or hands to navigate the entire interface. Game saves and account information were stored on Microsoft's servers and synced where they're needed.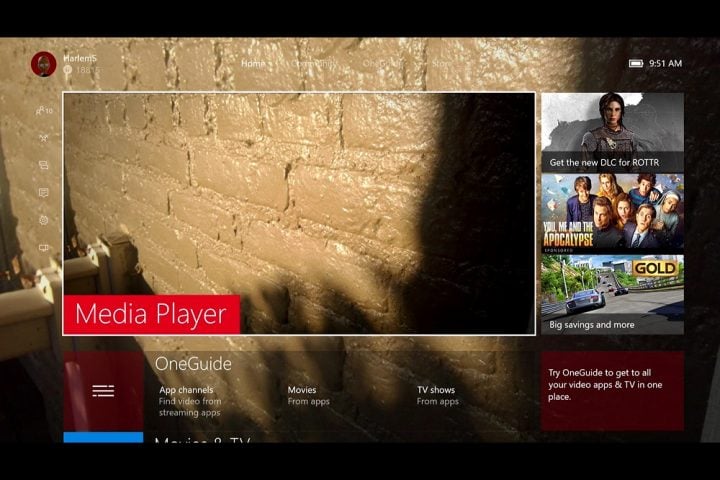 This new software harms and kills some of those ideas. It enhances others too. The OneGuide still does its job, but from the Xbox One home area. Saves and account information still sync from Microsoft's servers.
App snapping remains, but this new software makes it just bearable. It's obvious that the company needs to optimize for this feature again or kill it altogether. Saves and account information still sync which is great, but this dependency means that when something happens to Microsoft's servers your apps are sometimes useless. Hand gestures for navigating the Xbox One with a Kinect sensor are gone because Microsoft said hardly anyone used them.
You put up with these issues because the software fixes some hefty problems the original Xbox One software had. Snapping and switching apps used to require way too many steps. Starting the console and getting to your games sometimes felt like a chore. The entire interface was very isolated, with social options taking a backseat to rows of square tiles and a sea of solid black to make them pop. You couldn't play games made for the Xbox 360.
This New Xbox One Experience solves a lot of this. Options that once required voice commands to easily manage all have on-screen toggles and buttons. The console's new Home screen is stuffed with your Gamerscore, battery level, current time, links to the store, games that you pin, a recent list of opened items and direct access to Game Hubs. Game Hubs are like Facebook pages that developers update with new information and statuses on a daily basis.
The Community area gives you a real-time look at what's going on with your games and your friends in a river of updates. OneGuide hasn't changed all that much, but at least people realize that it's there now.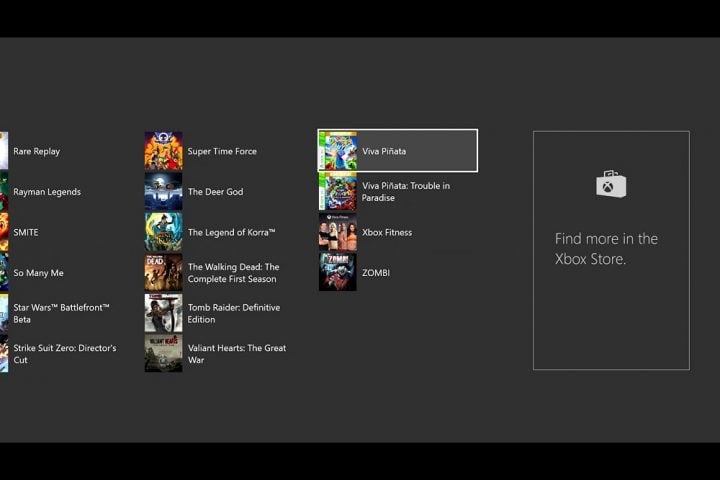 For gamers, there is no bigger improvement than the new Guide. This interface pays omage to the Xbox 360. One tab lets you start a Party. Another tab provides access to voice and text messages. Yet another button lets you snap an app quickly without a voice command. This Guide is always accessible, even when in a game. It's the best feature Microsoft has added to Xbox One thus far.
Xbox One now allows users to stream their games to a notebook, desktop or tablet equipped with Microsoft's Windows 10 operating system. It's not necessarily outright better than Remote Play on PS4, but at least it's something.
The amount of apps available in the Xbox Store has certainly grown, but not by an amazing amount. Microsoft hasn't made it possible for the Xbox One to install apps uploaded to its Windows Store. The game situation grew by leaps and bounds in 2015 when Microsoft released a string of exclusives. Halo 5: Guardians, Rise of the Tomb Raider and Forza 6 all arrived last year.
Xbox One owners can expect Gears of War 4, Quantum Break, Crackdown 3 and Halo Wars 2 to all arrive this year. There are games coming to PCs that'll allow Xbox One users to play with Xbox Live users away from their console too. Microsoft originally expected these games to arrive last year.
Topping all this is a feature that Sony has yet to match. This software includes an Xbox 360 emulator that allows Microsoft to make games made for that console available to Xbox One owners that already purchased them at no additional charge. Over 100 games are available through the Xbox 360 Compatibility Program now, with the company promising more on the way. The features almost flawlessly, though December's launch of Halo Reach for the program had some video issues.
Early 2016 Xbox One Review: Should You Buy?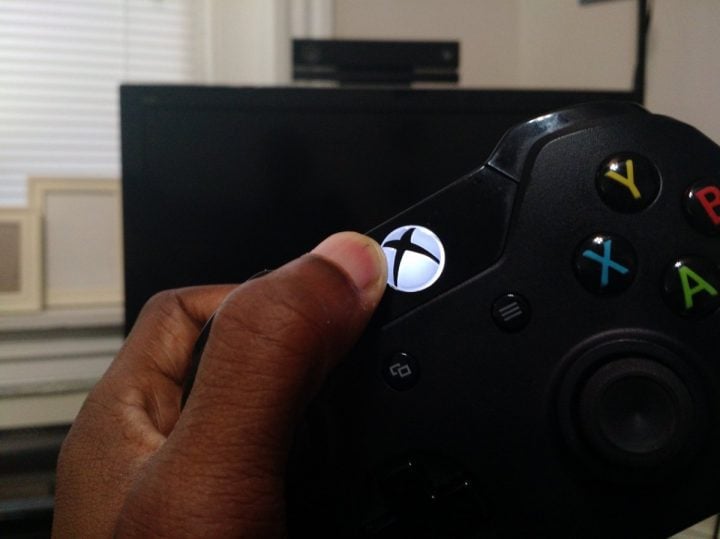 This review should in no way be treated as an absolute endorsement to buy an Xbox One over a PS4. The PS4 lets users create their own communities. The Xbox One doesn't. The PS4 allows users to hand over control of their games to a friend if they get stuck. Called SharePlay, I sometimes wish the Xbox One had this. Remote Play on the PS4 still works away from home, something game streaming on the Xbox One doesn't do yet.
The Xbox One still isn't the runaway smash hit that any company hopes their new consumer product will be. That being said, it no longer relies so heavily on entertainment tricks to come out ahead. The New Xbox One Experience is the last piece of the puzzle Microsoft needed to complete the console's turn around.
Game Hubs will be a spectacular addition to Xbox Live once Microsoft can convince developers to use them in a big way. Guide takes the messy navigation that the Xbox One had and turns it into something people can comprehend in and out of their games.
The Xbox One Backwards Compatibility Program is a stroke of absolute genius and works as promised. Once the library grows it'll easily top the pseudo-backwards compatibility that the PS4 offers through Sony's PlayStation Now streaming service.
The benefits of buying the Xbox One over the PS4 remain too. App snapping needs some fixes, but multitasking isn't possible on Sony's machine. All games suspend and resume on the Xbox One; there isn't a list that you need to keep track of.
Read: Xbox One vs PS4: Which Should You Buy?
The console is no longer the confusing, stark black box that it once was. Like all gaming consoles, you have to decide whether it's worth investing in for the exclusives and the Xbox One Backwards Compatibility Program. I think that it is.