Xbox One Review: My Experience Six Months Later
Six months ago Xbox One owners stood in the cold November air, anticipating what the console would bring.
For months Xbox One owners, myself included, flocked to Microsoft's Xbox website. We'd become acquainted with the console's early design. Pictured ourselves playing the console's launch day titles, become so excited about the console's future prospects that we were all willing to pay $499 for it the moment it was available.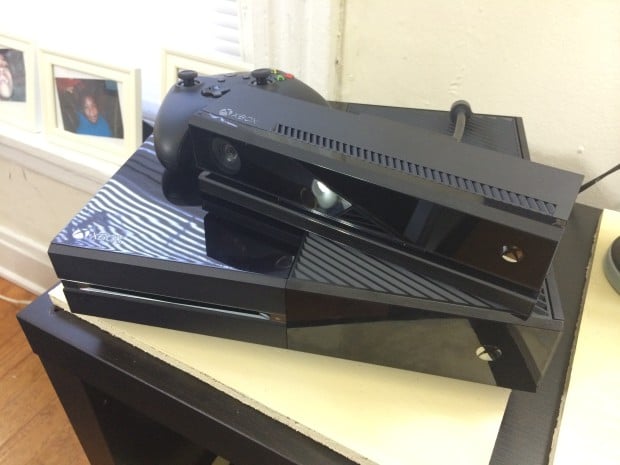 Many had been excited about the console Microsoft originally planned to ship. When the company took to the stage at last year's Electronic Entertainment Expo, it announced that all games would be installed on users' consoles, regardless of whether they were downloaded digitally or purchased at a retail store. The company also said that users would be able to share Xbox One games with their friends and family, creating a virtual library that multiple family members could have access to at a moment's notice.  There was also talk of enabling publishers to restrict used game sales and users not being able to play the Xbox One without having its Kinect sensor plugged in.
Read: Xbox One Review
Of course, Microsoft went on to trash all of those requirements and restrictions before the console's launch, and the Xbox One we have today at least feels like it's a far cry from the console Microsoft had intended to launch. Still, users are lining up by the thousands to purchase the new console, and though sales aren't as high as the PS4's, its clear that the Xbox One is off to a promising start.
So how is the Xbox One experience after using it for six months? There are positives, and some key negatives, for users to still consider before making the purchase.
Gaming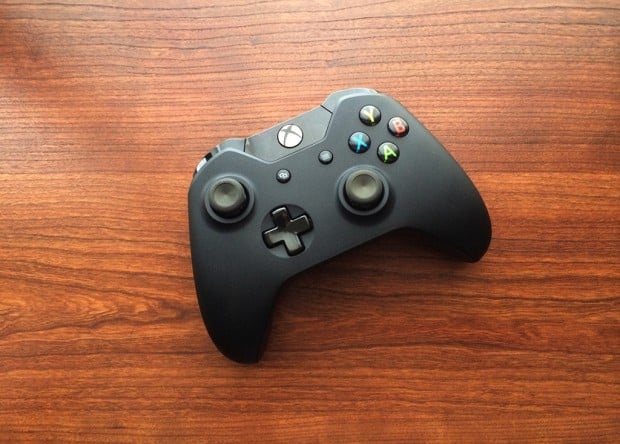 Early on both the Xbox One and PS4 were criticized for not having "enough good games." The idea was simple: that by waiting, potential Xbox One and PS4 buyers were ensuring that they'd have a wealth of titles to choose from when they purchased the console sometime after this year. Overall, it seems many Xbox One buyers found that position a bit odd. This was a new Xbox console that contains the latest in graphics, an eight-core processor, a controller with individual rumble motors for force feedback and a modern operating system that Microsoft could improve on over time. Having played Titanfall, Madden NFL 25 & Assassin's Creed: Black Flag, it's safe to say that those guys were both right and wrong.
Gaming on the Xbox One, even for those games that are also available on the Xbox 360, has been a treat. The graphics are crisp and clear. The Xbox One controller feels slightly more comfortable in the hand thanks to the plastic surface that I called "cheap" in my review of the console last year. Being able to say "Xbox, record that" and save video game clips is great – especially since those clips can now be shared on YouTube as well. Yelling out commands to the included Kinect 2 sensor in certain games has been great fun too.
At this point I don't think its worth it to upgrade for the games alone. Users who are prepared to embrace the unique gaming features that the Xbox One offers are who should be looking at purchasing the console right now. Cloud save syncing will change the way you game. So too will Xbox Live Gold Home. Last September Microsoft promised that Xbox One owners would be able to take their games and game saves to any console that had a connection to the internet. After all this time I struggle to find a single thing that Xbox Live Gold Home does wrong. I've walked into a family member's living room, dropped in my user information and granted everyone else on the console the ability to play my games and use Xbox Live's features. The best part of my Xbox One experience so far was the day I realized that I was playing against my girlfriend online in a game of Titanfall from the console in my living room despite her not having purchased a copy of the game or an Xbox Live subscription.
Entertainment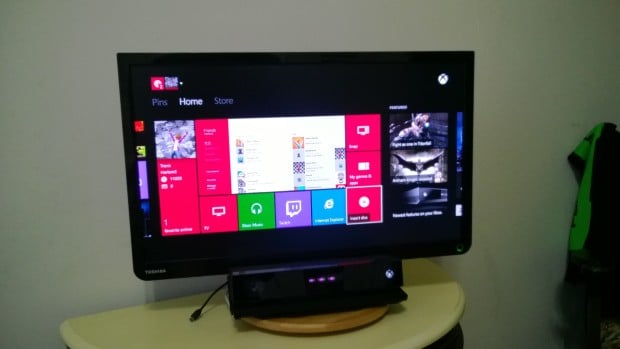 Whereas I've gotten a lot of enjoyment from gaming on the Xbox One over the Xbox 360 because of the small little extras, the entertainment experience on the Xbox One hasn't been as good as was expected. Mostly, this comes to two issues: the Kinect 2 sensor's voice processing and Xbox One apps.
The Xbox One Kinect 2 sensor is a technology marvel. Being able to control your television with your voice and even turn the Xbox One on and off has been a dream. The Xbox One even knows to turn to a specific channel given the right command. Still, the console takes a few tries before getting the command right and sometimes that can be frustrating. Hopefully that experience improves as more people pick up the console. Accurate commands are sorely needed if Microsoft hopes that controlling the console without a remote will be approachable for the entire family.
These past months I've actually spent more time on my Xbox One in the different entertainment apps and I have to say that I'm a bit underwhelmed by the entire experience. Xbox One apps, mainly Xbox Music, don't feel as powerful as they once did. For example, Xbox Music actually has to be snapped to the side of the user's screen before users can listen to music. Even if they're playing a game. The design also feels less consistent and the Xbox SmartGlass experiences that Microsoft showed off at least year's E3 trade show are hardly integrated into the apps not made by Microsoft.
Of course, all of this is fine when the apps are actually there. Six months later there are still essential entertainment apps missing from the Xbox One experience. Microsoft has yet to release the HBO Go app that it announced before last year's release. That's HBO's fault, but the Microsoft has yet to even acknowledge that the app has been delayed outside of a slightly obscure podcast. Today, the Xbox 360 experience is better based on the fact that there are more services available alone.
Six months from its release the Xbox One does feel less like a stretch. New games have appeared, options for storage have been added and updates enabling headsets have been deployed to users. I stand by the assertion that the Xbox One is a great all-in-one entertainment console, at least it will be once Microsoft plugs a few more key holes.

As an Amazon Associate I earn from qualifying purchases.