Xbox One Reviews Are In: Good, but Not Great
The Xbox One is nearing its official launch date on November 22, and just a couple days before the big event, reviews of the new console are flowing in. Overall, many reviewers say that it's a good console from Microsoft, but it still needs a lot of work before it can be great. In fact, some are recommending that you wait to get an Xbox One until it's been improved.
Polygon says that the Xbox One missed the mark on a lot of features, including Kinect gesture support and the non-existence of many features that are yet to come, but they insist that Microsoft has a bold plan for the console into the future.
Both Gizmodo and Kotaku answer the question of whether or not you should buy an Xbox One right now, and they say "not yet," noting that "there are so many rough edges, and the software feels incomplete," but the console is "trying some very cool new things, and it's launching alongside some very fun games." Gizmodo says that "the Xbox One is one impressive living room box machine—and it more than justifies its $500 dollar price with the inclusion of at least $100-worth of set-top boxitude—but you're going to be better off waiting for a little while to see how things shake out."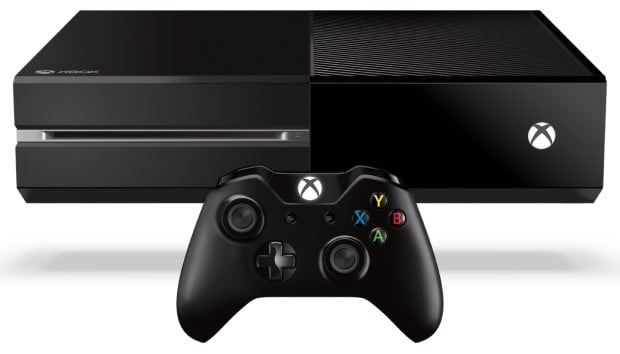 As for what Joystiq has to say, it claims that "the user interface feels cluttered at times, and it has a definite learning curve," but the excellent lineup of launch games will keep you busy until Microsoft updates the console with new features and improves it over time.
The Verge also says that the Xbox One comes with a strong lineup of launch titles, and the multitasking features of the console work pretty well, but while the Kinect voice commands can be "powerful," they're extremely "unreliable." Furthermore, the Kinect isn't all that integrated into games just yet, so if you were expecting to get a lot of the Kinect sensor while gaming, don't get your hopes up.
CNET says the Xbox One is "very good," mentioning that the TV integration is a clever and innovative feature of the console, and the lineup of launch titles is also something that the Xbox One has over the PS4, but the TV integration is also pretty finicky and frustrating, and Kinect voice commands are another issue altogether it seems.
The Xbox One is off to a "strong start," though, according to Engadget, and what makes or breaks the console will be what happens in the next 12 months, and if Microsoft can push out more features and exclusive titles to the console to keep Xbox One gamers interested.
Wired's review of the console was short and sweet, simply saying that the Xbox One "does a lot of things, and in a way that you may find extremely helpful, but you'll need to take the time to learn how to do them — and learn by trial and error when it's best to just stop trying."
So in the end, the Xbox One succeeds at having a great lineup of launch titles, as well as a bold move into the television space, but the Kinect and the software side of the console needs work, and voice commands just aren't up to snuff.
Of course, PS4 reviews were a mixed bag as well, so essentially both consoles are good, but they're not exactly great right now. However, we don't think this is enough to justify buyers canceling their pre-orders; if you ordered an Xbox One, the consensus is that you'll enjoy playing it, but the console will get better over time. And seeing as how the Xbox One will be around for at least five years, it's really too early to tell right now if a console is truly worth buying.
Keep an eye out for our thorough review of the Xbox One in the coming weeks!

This article may contain affiliate links. Click here for more details.