Xbox One S Release Date Confirmed: 5 Things to Know
Rumors included it. Thanks to those rumors, gamers expected it. Microsoft, maker of the Xbox One entertainment console, is preparing to do what everyone in the gaming industry said it would do. The company has a massive hardware refresh coming. It's new Xbox One S entertainment console packs new features and more storage than any Xbox gaming console that's come before it, all to improve everyone's core gaming experience.
The Xbox One S was the first major announcement from Microsoft at E3 2016. The console is fresh out of the typical video game console maker's handbook. Through a reasonable refresh, Microsoft is hoping to breathe new life into an established design. The Xbox One launched in 2013, to decent reviews, but less than stellar sales. Through software upgrades, policy changes, Xbox One Backwards Compatibility and free games, the companypre was able to get the console back to basics.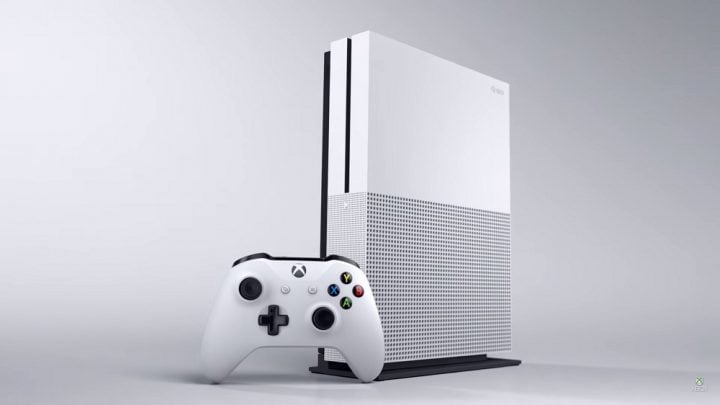 Read: The New Xbox One – What We Think We Know About Xbox 1.5
The Xbox One S is a physical manifestation of the changes the Xbox One has gone through since it first arrived on store shelves. Here's what you need to know about the upcoming new hardware.
Xbox One S Looks
Anyone who has used or even gazed at an Xbox One since its launch nearly three years ago will immediately recognize the new Xbox One. Featuring softer lines and a more modern look, the console is significantly lighter than the console that preceded it. According to Microsoft, it's 40% smaller than the hardware that Microsoft offered previously. Microsoft managed to get the size of the console down while building in the power supply that gamers have to hide with older Xbox Ones.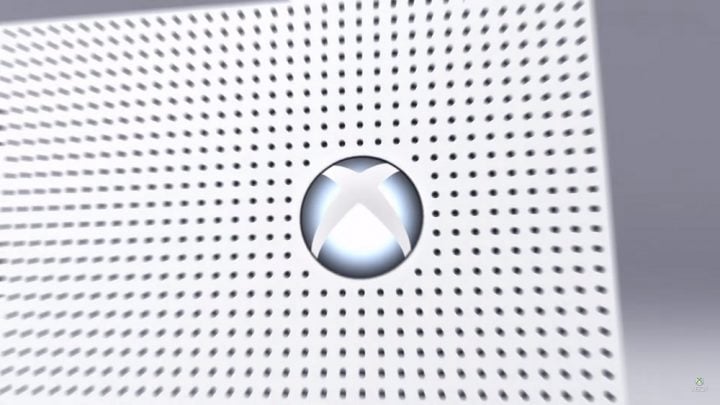 A grill made up of dots covers the right half of the console, just like diagonal vents do in the current version. On the front of the Xbox One S, the pattern continues, but is interrupted by an Xbox One logo and a physical button that lets users eject CDs, DVDs and Blu-ray movies that they've inserted into the console's dedicated drive. Some believed that Microsoft would remove that drive entirely to get the console's size down 40%, but that didn't happen. The Xbox logo doubles as a physical power-button to avoid accidental shut-offs and start ups.
The other half of the Xbox One is smooth. All of it is covered in white plastic.
Read: Xbox at E3 2016: What We Know & Think We Know
The white, rectangle portion of the Xbox One S sits on top of a recessed black base that holds an infrared port and a USB port.
Xbox One S Hardware Upgrades
The Xbox One S wouldn't be a worthy upgrade if Microsoft just improved the console's looks alone. Having a device with a smaller profile is almost never a bad thing in consumer electronics, but new features are needed to get those on the fence convinced to pay for it.
The Xbox One S has some big internal upgrades.
The console will pack 2TB of internal hard drive support, the most we've ever seen in an Xbox One console, or any console belonging to any other brand. The extra space will allow Xbox One owners to store even more digital games than they can today. That's huge, game sizes are only going up at this point.
While the Xbox One S won't support a huge upgrade in resolutions for video games, it will pick up support for 4K video content and HDR support for games. It's sort of a half-step really, some gamers say they want support for even better resolutions in their titles, but the overwhelming majority of gamers don't have 4K television sets. A television set with 4K support and HDR support are required to take advantage of the new features.
Xbox One S Release Date
Microsoft has confirmed the Xbox One S release for August 2nd, but only in specific countries. This release date only applies to the 2TB launch version of the Xbox One S.
Australia, Austria, Belgium, Canada, Czech Republic, Denmark, Finland, France, Germany, Greece, Hungary, Ireland, Italy, Netherlands, New Zealand, Norway, Poland, Portugal, Slovakia, Spain, Sweden, Switzerland, Turkey, UK and United States. The company is careful to note in its post on the 
Xbox Wire
news blog that the console will arrive in more countries later this year.
A 1TB version of will sell for $349.99. The $299 model is for those that want 500GB of storage. We don't know when these console configurations will launch. Microsoft recently confirmed a Gears of War 4 Special Edition Xbox One too. It'll also launch later this year.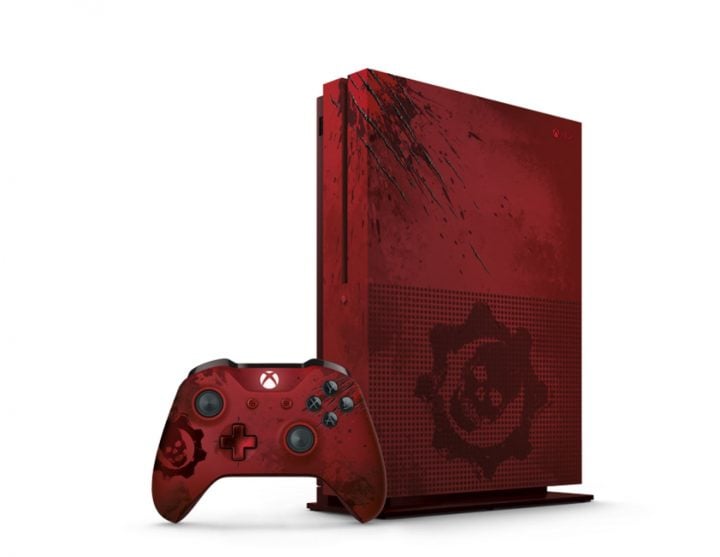 Xbox One S Pre-Orders
Pre-orders for the 2TB launch addition console are available right now on
Amazon
,
Best Buy
 and the
Microsoft Store
. For now, getting a pre-order doesn't seem to be much of a problem. Microsoft warns that could change closer to launch though, because "supplies are limited."
Xbox One S Accessory Upgrades
Besides the internal upgrades, the Xbox One S has some accessory upgrades.
When the Xbox 360 launched, users could place it on its side or up-right. This was great for users that didn't have typical home entertainment setups, or wanted their console to stand out. The original Xbox One can't be stood up; it has to be laid down to avoid breaking the console.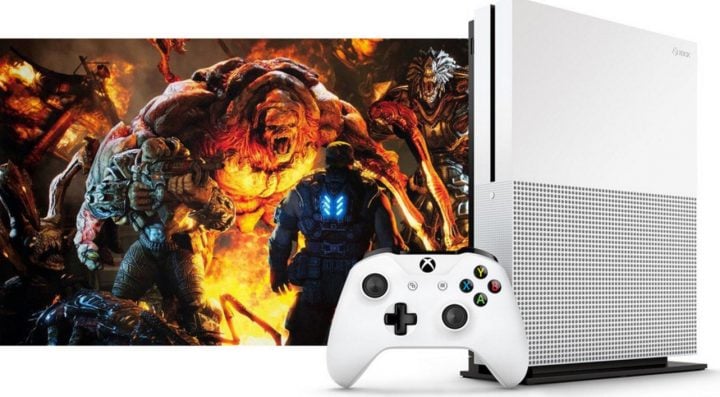 The Xbox One S doesn't have that restriction. The console can stand completely upright thanks to a matte black stand that matches its slot-loading Blu-Ray drive and lower extremities.
The Xbox One S comes with a redesigned and "streamlined" Xbox One controller. The controller is white and has tapered edges where the original line of Xbox One controllers had hard boundaries. Internal changes include the addition of a Bluetooth support so that the controller can be linked to any device with Bluetooth technology.
The Xbox One S is certainly looks to be an improvement over the current Xbox One. Users will be able to find out for themselves soon.