Xbox One S vs Xbox One: What You Need to Know
Microsoft surprised almost no one at its E3 2016 Media Briefing when it finally announced the Xbox One S. The company's original Xbox One console was overdue for a refresh. Even when it launched in 2013, shoppers commented on its heft and bulkiness. Size concerns aside, some users wanted enough power for games with resolutions higher than the Xbox One could provide.
The Xbox One S launches August 2nd at retailers and Microsoft Stores. It's one of two devices that Microsoft announced at E3 2016, and one of three devices that'll eventually belong to what Microsoft describes as the Xbox One "family." Here's how the Xbox One S compares to the Xbox One that users can purchase in stores today.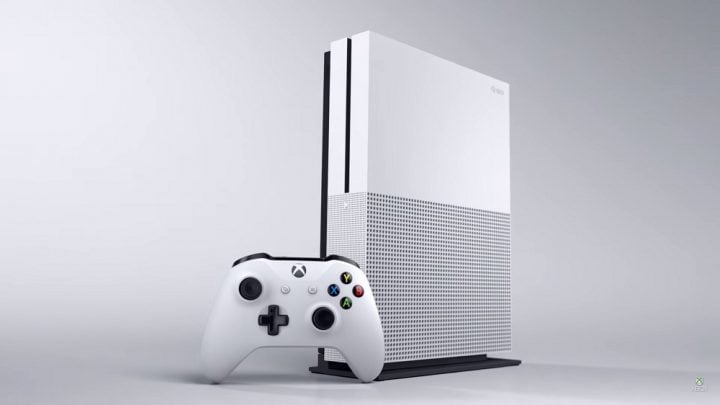 Read: Xbox One S Release Confirmed – 4 Things to Know
Xbox One S vs Xbox One: Design Changes
The Xbox One that we have today comes in black, with special blue or white versions appearing when a game launch needs a bit of fanfare. A slot loading Blu-ray drive allows game developers to make bigger games and not have to include multiple DVDs. There's a USB 3.0 port on the left side of the device. A glowing Xbox One logo sits on its front. On the rear, there is an HDMI pass-through port, Kinect port, two more USB ports, HDMI out port and an infrared port. Storage sizes include 500GB and 1TB.
Read: Xbox One Review – Early 2016
The Xbox One S keeps some of the basic profile of the original console, but changes the things that matter the most. In the looks department, Microsoft managed to get the console 40% smaller. As such, the Xbox One S is the perfect console for someone who thinks the current console takes up too much space. In addition to that, the Xbox One S ditches the ridiculously large power bricks that Microsoft began forcing on users with the Xbox 360 and continued to require with the Xbox One. There's no longer a thick cable with a box sticking out of the back of the console.
Microsoft kept the glossy, plastic shell, but adapted it a bit for the smaller profile. It's now white, the same color that the Xbox One Special Edition Sunset Overdrive console was. There's still a Blu-Ray drive on the front of the console. The easy to access USB 3.0 port that is on the original consoles side, is now in front. It's built into a black lip below the white portion of the Xbox One S. Also down there are a controller sync button and infrared ports on the front.
Xbox One S vs Xbox One: Feature Differences & Controller Upgrades
The Xbox One S will keep all the same features of the Xbox One, but mix them up. It'll also sprinkle in some new things that users have asked for.
Due to upgrades in processing and graphics power, the Xbox One S is capable of rendering 4K video. Netflix, one of the leading providers of streaming 4K content, will work on the console just fine. That wasn't possible with the original console for some reason. Video games won't go 4K on the Xbox One S, but gamers are in for more contrast. High Dynamic Range technology is supported in games with the Xbox One S.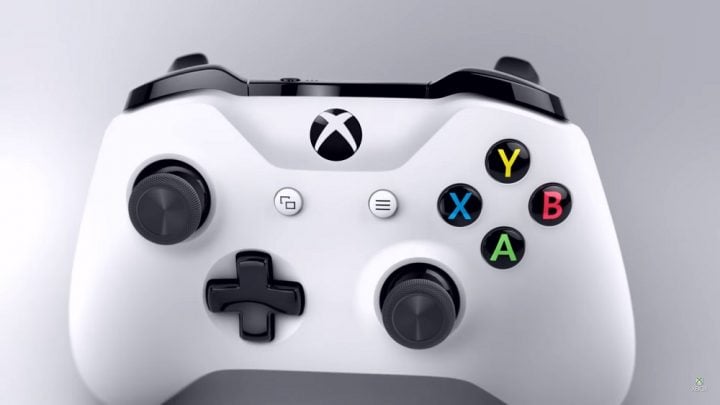 The Xbox One S will come with a matching Xbox One controller that sports Bluetooth wireless technology. This way, those on Windows PCs that don't own the Xbox Wireless Adapter won't need to keep a MicroUSB cable at the ready. It also has wider range and a textured back so that it doesn't slip out of the hand as easily.
All of these are great changes. Microsoft has confirmed one change that folks might not be comfortable with. The company is dropping the dedicated Kinect port in the Xbox One S. Upgraders and anyone that wants to add a Kinect to their system will need a Kinect adapter for their free USB port. Microsoft says it'll hand those out to upgraders free of charge.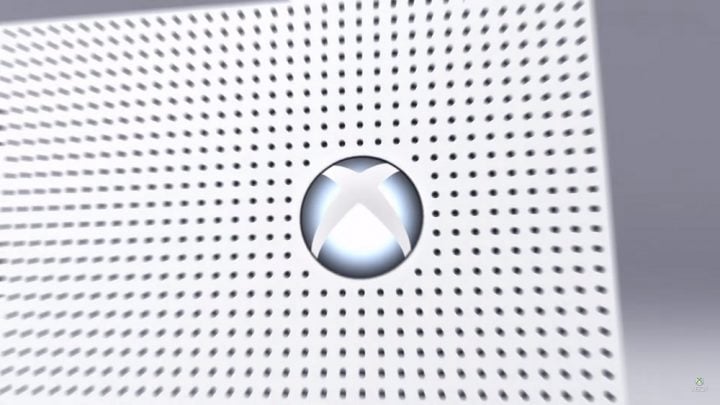 The Xbox One S can do just one other thing that the original Xbox One can't do. Like the Xbox 360, the Xbox One S can be stood up on its side using an add-on stand.
Xbox One S vs Xbox One: Pricing
It's easy to forget that Microsoft itself signaled a change in hardware when it started cutting the price of the Xbox One to stimulate sales. Today, an Xbox One is $279, the cheapest it's ever been fresh from Microsoft and not used. The Xbox One S will slide right in at $299 in its cheapest configuration.
The 500GB Xbox One S will start at $299 in the United States, the Xbox One S with 1TB of storage will cost $349.99. The 2TB Xbox One is the model that will go on sale for $399 beginning August 2nd. What Microsoft plans to do about its current stock of generation one consoles is unclear at this point.
Xbox One S vs Xbox One: Which Should You Buy?
Honestly, only consider purchasing an Xbox One S instead and unloading your Xbox One if you have a television that supports 4K video. HDR for games is nice, but hardly a must-have feature. HDR also requires that users have a television that says it supports it explicitly.  If you're new to the Xbox One family, then definitely hold out for the Xbox One S. It's the same console refined.
Amazon has already kicked off Xbox One S pre-orders on its website. GameStop is offering the 2TB Xbox One S for pre-order too.