Must Watch Video: Xbox One Snap Demonstration
Microsoft isn't letting Sony keep all the spotlight during the PlayStation 4's launch week. Today the company gave users a rather short look at the Snap feature that lets users play games and launch other applications on the Xbox One at the same time.
While the video, which made its way to the company's Xbox Wire blog this morning, doesn't give users a lot of time to digest what they're seeing on-screen, it does give a real-time portrayal of how the feature will work once users get the Xbox One home on launch day.
Unlike with the company's Xbox 360, Xbox One users can open any application on the platform and snap it to the right side of their screen. In the video, Microsoft's Yusef Mehdi demonstrates the feature with his voice, however its possible that users can activate Snap using a traditional controller as well.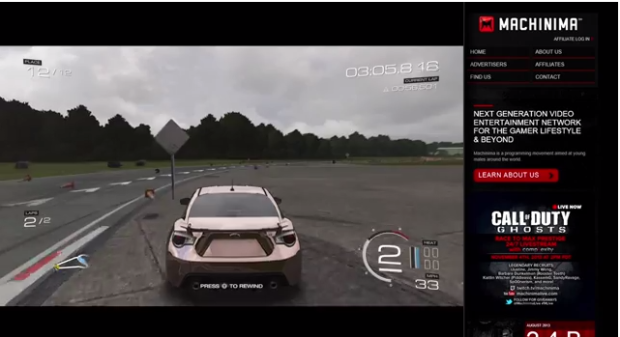 Today's video gives an example where users are playing Forza 5 and need to check gaming network Machinima for information on what they should do next in the game. However, it's more likely that users will find the feature particularly helpful as they search YouTube for a video walk-through of the game they are playing and solve issues in real time. While Microsoft hasn't formally announced the feature set for the version of Internet Explorer that is included with the Xbox One, early reports indicate that the browser supports flash video.
Should Snap work as seamlessly as it does in the video, the feature could be one of the more unique additions to the operating system that powers the Xbox One. Neither the PlayStation 4 nor the Nintendo Wii U allow users to multitask in such a fashion. It's a feature that the Xbox One team seems to have borrowed from Microsoft's Windows 8 operating system. That operating system also inspired the Xbox One's software design.
Read: Xbox One – Microsoft's Next Xbox Experience
The Xbox One launches on November 22nd. Unfortunately, pre-orders are sold out. Those without a pre-order stand a chance of getting an Xbox One if they get in line early enough. Microsoft says its retail partners will have extra consoles on-hand at launch. The Xbox One costs $499.

As an Amazon Associate I earn from qualifying purchases.