Xbox One Update Rolling Out Today with Major Fixes
Microsoft has announced that it will be rolling out the first major Xbox One system update today, an update that aims to solve some of the software issues that have been plaguing the console since it launched back at the end of November.
In November, Microsoft finally released its next-generation console in the Xbox One, a device that has replaced the Xbox 360 as the company's flagship entertainment center. Since its release, Xbox One users have been voicing their frustration with the Xbox One's software, relaying their feedback to Microsoft in an attempt to correct at least some of the issues plaguing the console.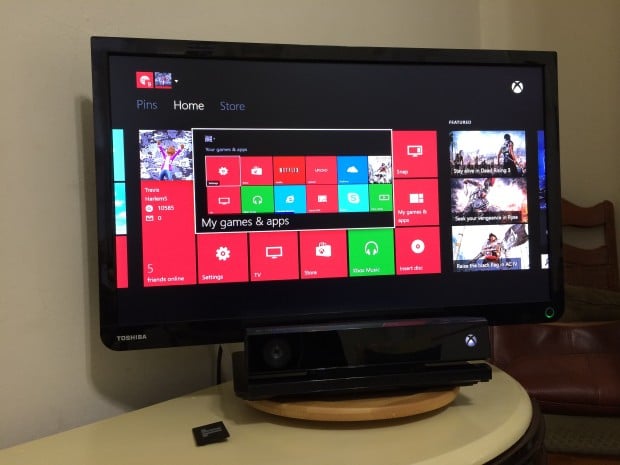 While Microsoft won't be able to solve everything overnight, it will take its first steps toward alleviating those issues today as the company's Major Nelson has announced a massive system update for Xbox One owners that will start rolling out at 5PM PST today. The update carriers quite a few fixes on board and they should help to shore up the experience. Here is what Microsoft says will be fixed with today's software update:
Addresses SmartGlass issues for some users when coming in and out of connected standby
Addresses multiplayer issues for some users when re-joining games
Addresses issues with inconsistent notifications for some users
Addresses dashboard performance for some users
Offers improvements for Xbox One's TV, system update, and content update services for scaling over time
Updated wireless networking driver to improve connectivity issues for some users
Major Nelson claims that the company is cooking up several more updates for the Xbox One for next year, meaning, this will probably stand as the only major software upgrade for the system in 2013.
Xbox One owners who are currently using the "Instant On" feature, the low power state that allows users to instantly turn on the Xbox One by issuing a voice command, will automatically download the update once the console turns off. Here is how the update process will work, according to Microsoft:
Your console will automatically download the update after you turn it off. Once the update has been downloaded in the background, your console will power completely down. Please note: You will need to manually power your console back on after the update has been downloaded. Because the update will power your console completely down, the "Xbox On" voice command won't be available until after the update is fully installed.
When you turn the console on you'll see the update being applied. After that, your Xbox One will reboot. You'll know the update is installing when you see the Xbox logo on the green background (like at the top of this post.) This can take anywhere from 2-5 minutes. Once the update has finished installing, you'll boot to the Home screen and you're all set.
Don't worry, if you are out of town for the holidays, you console also does regular checks for updates and will download it in the background even if you have not used you Xbox One in a couple of days.
Those not using this feature will be required to download and install it by December 12th at 4PM PST. It's not clear how big the update will be but Xbox One users should expect it to be fairly substantial given the amount of fixes that are on board.

This article may contain affiliate links. Click here for more details.