Xbox One Users in UK Report Issues With TV Functionality
Users thinking about buying the Xbox One for its live television features might want to think twice if they live in the United Kingdom. According to some reports, the console's HDMI passthrough functionality isn't compatible with the set-top boxes many services provide to users in that country.
Reports of the issues began after the console's launch this past Friday. It's Engadget's assertion that the problems users are experiencing with getting the Xbox One's live television hardware to work stem from the differences between what the HDMI passthrough port on the Xbox One can handle versus what set-top boxes in the United Kingdom can output.
While the Xbox One is currently set to handle 60 frames per second streams, the standard is actually 50Hz in the United Kingdom. The result is a picture that's shuddery and completely breaks Kinect voice control. Unfortunately, there's not much users can do now. Microsoft has yet to officially comment on the issue itself. As such, users considering purchasing the Xbox One for its television functionality in the United Kingdom should hold off.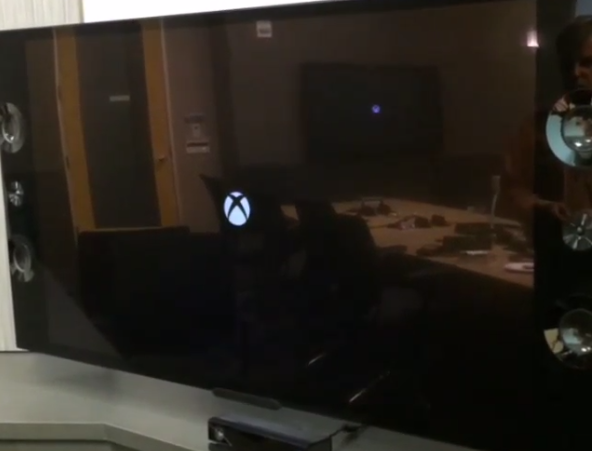 As for users in the United States, the feature seems to work flawlessly, if users have the right equipment.
Announced along with the console's gaming abilities back in May, each Xbox One allows users to watch live television using their Xbox One and it's OneGuide as a replacement for traditional cable box interfaces. Unfortunately, the Xbox One isn't able to act as a cable box in its own right. Instead, users have to pair it with a cable box that also supports HDMI out. This does mean that the Xbox One's Live TV functionality is useless to users who don't have a cable or satellite subscription.
Read: Watch This Video – The Entire Xbox One Experience Revealed!
It's Microsoft's hope that allowing users to interface with their television set using an Xbox One will help it grab the attention of users who wouldn't traditionally want an Xbox One, or any other living room console. It's also why the company commonly refers to the Xbox One as the only "entertainment" system users need instead of just a "gaming console."
The Xbox One is available now for $499.

This article may contain affiliate links. Click here for more details.