Xbox One Users Will Get Free Trial of Kinect Sports Rivals
Users who purchase the Xbox One won't get a full copy of Kinect Sports: Rivals, the game Microsoft hoped would act as a showcase for the upgraded Kinect sensor included with every console, this his holiday season. However, they will at get a free download that allows them to get an early look at the game's experiences.
Microsoft announced the Free Trial Edition of Kinect Sports Rivals earlier today. According to a post on Xbox Wire, users can expect this free trial edition to deliver a taste of the experiences they would have gotten had they been able to purchase the full title on launch day.
Those features include a pre-season that will allow users to compete against each other in different challenges and other cooperative play modes. Microsoft says it will offer the game for free until March 2014, about a month before spring begins in the United States.That is a month before the launch window for the full version of Kinect Sports Rivals begins.
Kinect Sports Rivals would have showcased the capabilities of the upgraded Kinect sensor now included with every Xbox One. Many users would have been left with almost nothing in the way of Kinect-specific experiences should Microsoft not have created a free trial for launch. As Microsoft is interested in positioning the Xbox One as an entertainment console for the entire family, it needed to provide someway for users to get a feel for the type of games that are possible with the new Kinect sensor.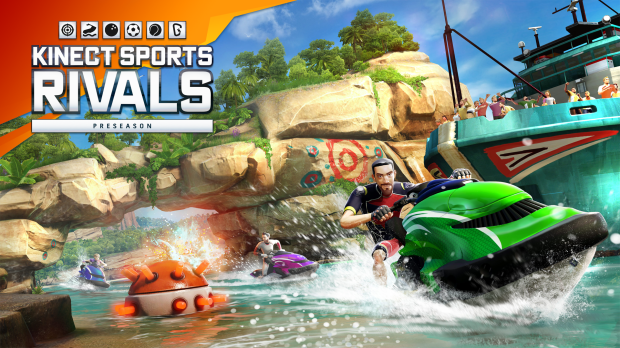 Read: Microsoft Shows Off How It Enhanced Kinect for Xbox One
The only full title launching with Kinect only functionality is Fighter Within. Users will only be able to interact with the game using Kinect, making it fully accessible for users who are comfortable with controllers and those who aren't. Unfortunately, screenshots of the game indicate that it could be a bit too violent for younger family members. In fact, the game will look pretty familiar to anyone who has played arcade-fighters like Street Fighter at some point in the past.
The Kinect Sports: Rivals Free Trial Edition will launch along with the Xbox One, which arrives on store shelves November 22nd for $499.99. The full version of the game will include digital versions of bowling, jetksi racing, rock climbing, target shooting and tennis when it launches next spring.

As an Amazon Associate I earn from qualifying purchases.