Xbox One vs. PlayStation 4: Available Games at Launch
We're now just days away from the launch of the PlayStation 4 and the Xbox One and the two companies are finally providing users with some of the information they need to choose between the two consoles if they are basing their decision on just gaming.
Fortunately, the news is great for buyers who prefer hardcore gaming titles like Killzone  and Halo, and those who simply want to dig into a few casual gaming experience.
Launch Titles
While the slate of games launching with the Xbox One and PlayStation 4 seem a bit light, both Microsoft and Sony have done a pretty decent job of filling in their slates with titles for the entire family. Gamers can expect slightly updated versions of Assassin's Creed IV Black Flag and Call of Duty: Ghosts to be available on launch date.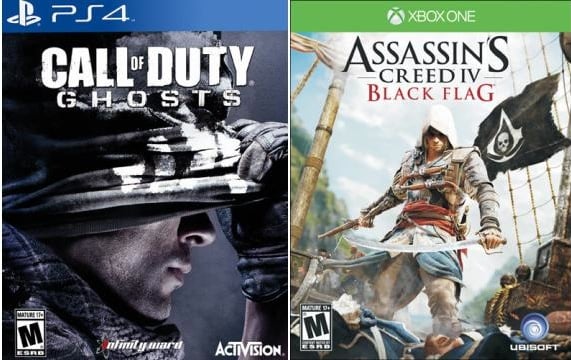 PlayStation 4 users can also expect a few exciting titles like Knack, KillZone Shadow Fall and DC Universe Online. On the other hand, Xbox One users can expect Dead Rising 3 and Ryse: Son of Rome to be exclusively available on Microsoft's console.
Casual Games
Where the problem comes in is casual games. Outside of Peggle 2 Lego Marvel Super Heroes and Skylanders: Swap Force both consoles are missing casual titles for their gestured-based peripherals.
Don't get me wrong, PlayStation 4 users can look forward to The Playroom. However, the Kinect 2 sensor for the Xbox One will launch without a high-profile first party title to showcase its capabilities beyond fitness games like Zumba: World Party and Kinect Fitness. Microsoft had originally planned to release an updated Kinect Sports title however, the company confirmed that a full version of Kinect Sports: Rivals won't arrive on store shelves until early next year. Both consoles will have a fairly decent assortment of downloadable titles too.
Extras
Since the arrival of Kinect and the PlayStation Move, Microsoft and Sony have constantly fought for users by attempting to duplicate each platform's advantages and vice-versa. For example, Sony's PlayStation 4 will launch with a PlayStation Mobile application that allows users to interact with their games without a controller. That feature mirrors the Xbox SmartGlass functionality of the Xbox 360. On the other hand the Xbox 360 wasn't the first device to allow online game saves – Sony beat Microsoft to the feature by a few months.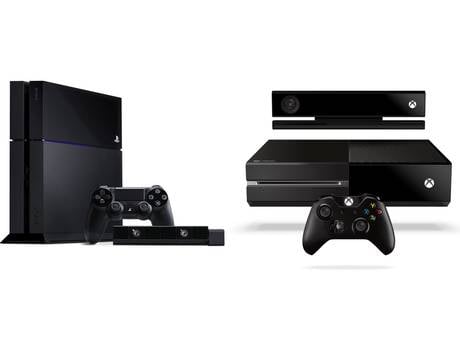 My point is that when it comes to game related extras, users can expect that one console will mirror the other's experiences. Both consoles feature day one digital downloads and smartphone functionality. The only gaming extras that both consoles don't include is the multitasking functionality of the Xbox One and the remote play functionality that allows PlayStation 4 users to play their games through the PlayStation Vita handheld. Many of the Xbox One's titles also include Kinect 2 integration along with support for traditional controllers. The winner really comes down to the type of experiences users are looking for.
As far as games are related, both consoles are pretty similar. Casual gamers might find that purchasing either console this early isn't a wise decision, however the games and exclusives are there for those looking for some hard-core gaming experiences. For the record, titles purchased for either console both cost $59.99.
Read: Xbox One Vs. PlayStation 4: Game Sharing
The Xbox One launches on November 22nd for $499. The PlayStation 4 launches this Friday, November 15th for $399.

As an Amazon Associate I earn from qualifying purchases.