Xbox One Will Allow Users to Stream Content Directly From SkyDrive
Users looking to load the Xbox One with their favorite music or videos won't even need to connect the console to their Windows PC or plug in a flash drive. Instead, the Xbox One can actually sync content from Microsoft SkyDrive.
Although Microsoft didn't formally announce the feature in any of its releases, Engadget noted that the Xbox One could pull media from the could in its roundup of "especially neat things the Xbox One can do."
"And yes, that also includes videos: Penello jumped into his SkyDrive account — which featured images of the A-Team van replica he's building, as well as a '68 GTO he's working on — to show off Larry "Major Nelson" Hryb's Xbox One unboxing video. "This was the original HD video of Larry's Xbox One unboxing that I have on SkyDrive. This is not local on the box; this is being transcoded by SkyDrive and brought down to the box," Penello said as he guided us through the demo."
SkyDrive being available on the Xbox One in a significant way is the final piece of Microsoft's cloud storage puzzle. Right now users can upload files from SkyDrive apps on iOS, Android and Windows Phone from anywhere. Microsoft's Windows 8.1 operating system and Windows Phone will even sync files to SkyDrive in automatically.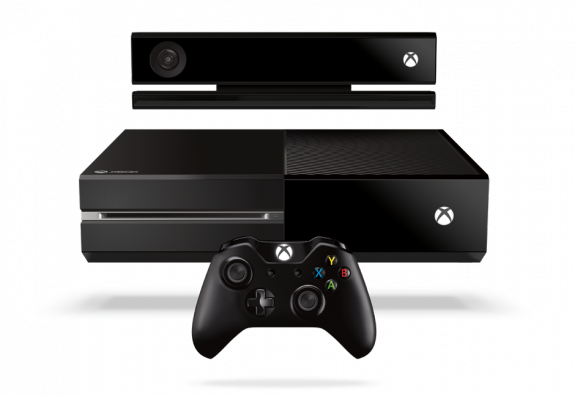 Engadget's report goes on to note that every "Xbox account comes with a free 7GB of SkyDrive space," however it's more likely that this is the same 7GB that every user who creates a Microsoft Account gets. Just as with the Xbox 360, all Xbox LIVE accounts on the Xbox One are directly linked to user's Microsoft Account.
The report also confirms that users can plug almost anything into the Xbox One's HDMI pass through port so that they can get all the consoles features while enjoying content from other devices and services. For example, users can plug an Xbox 360 into the Xbox One to player older titles and still see notifications specific to the Xbox One. Microsoft says that there will be a slight lag, but it won't be enough lag to be perceptible to the human eye.
Read: Microsoft Shares Info About Apps Xbox One Users Can Expect
The Xbox One launches on November 22nd, or just two weeks from today for $499.

As an Amazon Associate I earn from qualifying purchases.