Xbox Scores PS4 Exclusive with DC Universe Online Release
Sony's PlayStation gaming ecosystem has long enjoyed a deeper bench of free-to-play games than Microsoft's Xbox One ecosystem. This week we learned that one of Sony's most important free-to-play games for the PS4 will no longer be exclusive to its ecosystem and PCs. Video game developer Daybreak confirmed that there's a DC Universe Online release for Xbox One coming in 2016.
Daybreak confirmed that DC Universe Online was expanding beyond Windows PCs and Sony's ecosystem with a message on social networking website Twitter. DC Universe Online is a large-scale online role-playing game based on the DC Comics Universe. In the game, players create their own super hero that fights alongside the heroes from Justice League, Batman, Superman, Wonder Woman and more.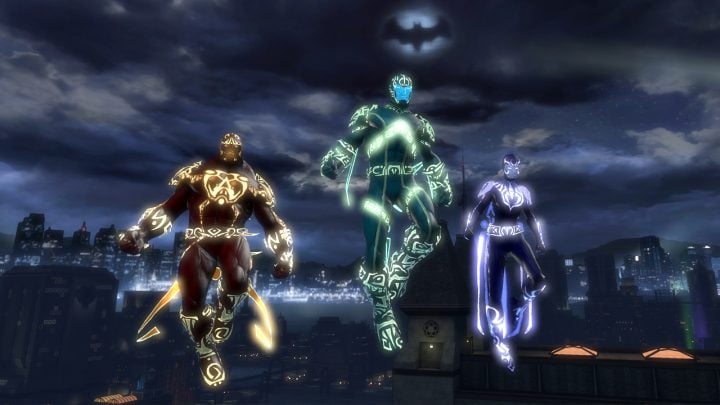 "It's official! We're coming to Xbox One this Spring," the message posted to the official DC Universe Online Twitter profile announced yesterday.  A news item posted to the DC Universe Online website doesn't go into more detail about the newly revealed DC Universe Online release date for Xbox One.
It's official! We're coming to #XboxOne this Spring! @Xbox #DCUO5Years

— DC Universe Online (@DCUO) January 11, 2016
Players of DC Universe Online create their own super hero with special powers that takes on super villains and more from across the different DC Comics properties. To be clear, players can also become a villain if they're into destroying the world instead of protecting it.
Understandably, this news is great for a anyone that purchased an Xbox One despite DC Universe Online being exclusive to Sony's ecosystem. Exclusive games are key to each console's success. DC Universe Online may have first launched in 2011, but it's constantly updated with new content and things to do like all healthy online games.
It was Sony Online Entertainment that developed and released DC Universe Online back in 2011. Since the game's release, Sony Online Entertainment became Daybreak. Daybreak is no longer owned by Sony as a whole and therefore has no direct allegiances to the PS4.
For Daybreak, the path to DC Universe Online on Xbox One is pretty clear. DC Universe Online is completely free to download and enjoy. Daybreak doesn't charge for the game upfront because it relies on in-game purchases to sustain itself over time. Players pay for power-ups and weapons for their characters. Sony had to know that letting Sony Online Entertainment go would mean that games owned by the studio would see wider releases.
It seems the company simply bet that there wouldn't be enough people choosing an Xbox One over a PS4 to play these games and harm sales. This seems like a reasonable assumption given where the Xbox One and PS4 are in their life-cycle. Sony has sold decent amount more PS4s than Microsoft has Xbox One consoles.
To celebrate its fifth year of being available online DC Universe Online announced some serious content upgrades and more for players. Beginning on January 25th, cross-play will allow players on Windows PCs and the PS4 to play DC Universe Online together for the first time. That's a huge development, most online games segment players by platform for various reasons. The studio has confirmed whether Xbox One and PC users will be able to do the same when DC Universe comes to the platform. Certainly, it's possible. Microsoft spent most of last year touting the benefits of a single Xbox Live experience for Xbox One and Windows PCs. It's hard to imagine that Daybreak won't take advantage of that. For sure, players will be able to earn Xbox Live achievements.
There's anew water powerset, a new color palette for character customization, new gear, new character styles and new recruitment tools. There's also new storylines involving Superman, Hawkman, Captain Cold, Atom, Harley Quinn, Central City and the conclusion to Amazon Fury.

This article may contain affiliate links. Click here for more details.