Xbox Scorpio Release Confirmed: What You Need to Know
Like it or hate it, the console video game market has always been stable. That stability was by design. Rather than get people thinking about graphics processors, RAM types and compatibility issues, Sony, Microsoft and Nintendo settled on platforms that remained constant for around five years. Microsoft and Sony even managed to make the Xbox 360 and PS3 last a full decade without absolutely needing to be replaced. Gamers love this because they can buy a title and it just works. With Xbox Scorpio, Microsoft is sort of throwing that stability out the window.
Read: Xbox One S vs Xbox One – What You Need to Know
Only it's doing it in a way that makes sense, the company says. Xbox Scorpio is an all new piece of Xbox One hardware Microsoft says will join the Xbox One "family" in 2017. The company announced the console at this year's E3 2016 trade show alongside the Xbox One S.
Xbox Scorpio: Why It's Needed
It's simple, Microsoft thinks gamers want Xbox Scorpio because they've repeatedly asked for it. In 2013, graphic fidelity was all that any living room gamer could talk about. Game developers consistently found that they needed more power than the Xbox One could provide to deliver visuals at the same resolution as the PS4. Microsoft responded by killing off support for the Kinect sensor, giving developers the option to reclaim the processing power that it used for interpreting gestures. We've all seen the side by side comparisons of console games versus what's possible on Windows PCs.
Xbox Scorpio: Upgrades
One of the facts we do have about Xbox Scorpio is the amount of processing power its capable of. The new Xbox One S comes with some modest hardware improvements that'll allow Microsoft and its partners to deliver better contrast with High Dynamic Range support and better video with support for 4K streams through Netflix and Amazon Prime. Xbox Scorpio is capable of 6 teraflops of computational power. In short, the console will be so powerful that game developers should be able to deliver visuals that exceed the current PS4 by a wide margin.
Microsoft is going further though; it's banking on not having to fiddle with hardware to get the best visuals in the near future too. The company is promising that Xbox Scorpio is so powerful game developers will be able to deliver 4K games. Even better, the console will have enough power to offer support for virtual reality headsets.
Microsoft's hope is that it can turn the Xbox One into a hardware line like its Surface family of devices. The operating system and experiences across the different devices are the same, but there are clearly advantages to paying more money for a Surface with more power. With Xbox Scorpio, Microsoft is doing the same thing. For those that want only the basics, there's the current Xbox One. Those that want the best visuals possible can get Xbox Scorpio.
Xbox Scorpio: Why You Might Not Want One
Microsoft hopes that you'll want Xbox Scorpio, but it certainly isn't betting everything on it. Because the Xbox One will become a set of devices, the games that are available for one version of the Xbox One will work for all, even with the noticeable visual differences. If better visuals aren't important to you, you can stay on the Xbox One or Xbox One S that you have.
Xbox Scorpio: What We Don't Know
We have no idea how much the Xbox Scorpio will cost. It'll definitely be more expensive than any previous Xbox console we've seen from Microsoft. The company is billing it as a high-end machine.
Microsoft has said that Xbox Scorpio will be powerful enough to use with a VR headset, but the company doesn't offer any VR headsets of its own. We don't know how it'll approach offering VR games. It is worth noting that Oculus Rift VR provides Xbox One controllers with their bundles. Also, Oculus Rift VR works on Windows, the same operating system that powers the entire Xbox One family. Microsoft does make HoloLens, but that device doesn't need another to operate. Also, gamers can still see the world around them with a HoloLens, something that's not possible with VR headsets.
We have no idea what the Xbox Scorpio hardware looks like, or what ports it'll have built into it.
Xbox Scorpio: When We'll Learn More
Microsoft says that it doesn't plan to begin selling Xbox Scorpio until late in 2017, we're talking around the holiday time frame. It wanted to get information about Xbox Scorpio out now so that developers can start to create their games with the console in mind.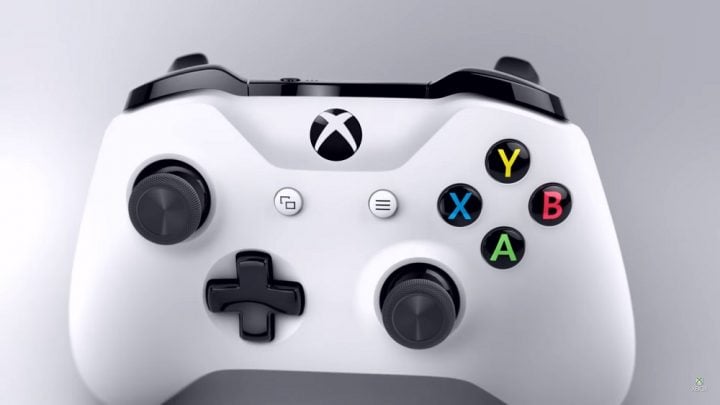 If Microsoft does launch the Xbox Scorpio next holiday, we'll almost certainly hear about it again at next year's Electronic Entertainment Expo.

As an Amazon Associate I earn from qualifying purchases.