Xbox SmartGlass now available on Kindle Fire HD
Microsoft Xbox 360 owners can now use their Kindle Fire HD as a way to extend their entertainment experiences using the console in the living room.
While an Xbox SmartGlass for an Android device isn't something new, that Kindle Fire users can download the app is, since users can only can only download applications from the Amazon App Store. Unfortunately, Xbox SmartGlass is only available to users of Amazon's second generation Kindle Fire HD devices. First generation Kindle Fire users still won't be able to use Xbox SmartGlass.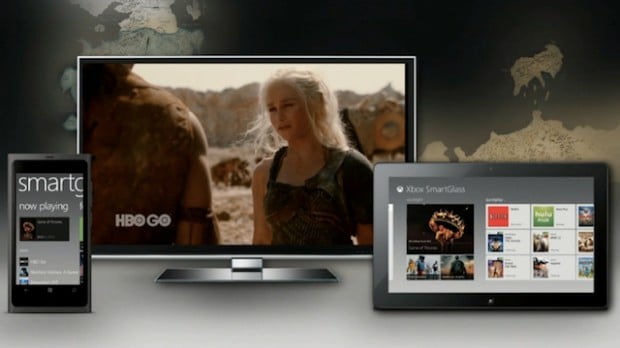 Xbox SmartGlass is Microsoft's way of turning every device that a user might have into a companion for it's Xbox 360. Studies by Nielson media group have shown a rapid increase in the amount of users who watch television with a smartphone, computer, or tablet in front of them. According to Neilson, these viewers then use that smartphone or tablet to tweet about or find more information on the programs they are watching.
Read: Xbox SmartGlass Coming to iPad, iPhone Android and Surface This Friday
When it was announced during Microsoft E3 2012 Briefing, it was seen as Microsoft's way of trying to appeal to users who might purchase Nintendo's Wii U. With Xbox SmartGlass, users can get up to the minute updates on a game they might be playing or a short biography on the actor whose scene is coming up in a movie they are currently enjoying. Microsoft used the Xbox SmartGlass application to allow for polling and real time voting during its live coverage of the United States 2012 Presidential Debates last fall.
Xbox SmartGlass also acts as a remote for any Xbox it's connected to. With it, users can browse Microsoft's entertainment offerings and control playback. The application is particularly useful for users who want to take advantage of Internet Explorer for Xbox. Using SmartGlass, users can navigate to websites using a onscreen keyboard on their mobile instead of  instead of having to use the console's somewhat cumbersome on-screen keyboard with a controller.
Xbox SmartGlass was updated to add compatibility with more Android devices just last month. Xbox SmartGlass is also currently available for users on Windows 8, Windows Phone, iOS.

As an Amazon Associate I earn from qualifying purchases.