Xbox TV & More: What the Rumors Are Saying
Microsoft's Xbox One is besieged on all sides. Gamers have the option of purchasing a PS4 if they don't want the company's exclusives. Small games and entertainment work just as well on an Amazon Fire TV or Apple TV, both of which are cheaper than the Xbox One's $349 price tag. Allegedly, Microsoft is planning new hardware to fix both problems. We've talked at length about the new Xbox One, but not the rumored Xbox TV and a tiny TV dongle Microsoft allegedly plans to ship.
Reportedly, the Xbox TV will focus on apps and integration with other parts of Microsoft's ecosystem. It could also salvage what remains of Microsoft's ambitious plans to take over the living room. The second device is aimed at dethroning the popularity of Google's Chromecast.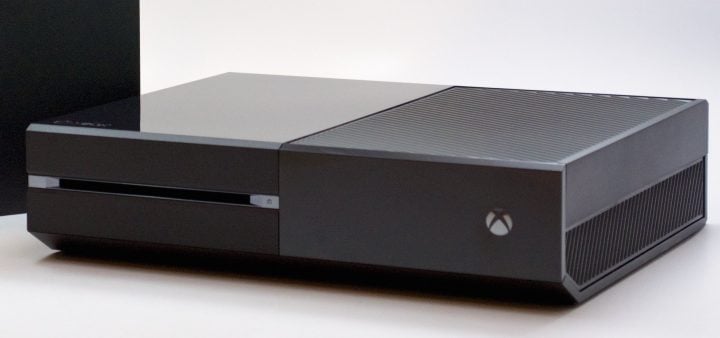 What the Xbox TV Allegedly Is
It was the Sams Report to first reveal rumors of the Xbox TV. Speaking on episode 41 of the podcast, host Brad Sams dished out tons of new information. After gathering details from sources that have guided him well in the past, it's his assertion that Microsoft will finally move on the living room entertainment market that it failed to conquer with the Xbox One and has used the Xbox 360 to prop up.
Allegedly, the Xbox TV will be a small puck-like device that runs the company's Windows 10 operating system. Rather than focus on games, the Xbox TV will focus on entertainment apps that are available in the Windows Store. If that sounds familiar, it's because Microsoft already moved the Xbox One to Windows 10 with last year's New Xbox One Experience. The report also notes that Microsoft could launch a second device that's more like the Chromecast dongles that users plug into their TV's HDMI port to stream content.
Since the Xbox TV has more power, Sams also believes that Microsoft might leverage that power to play some of the Xbox Live enabled games in the Windows Store. To be clear, he's not talking about AAA games that would require the best hardware, just titles more akin to Angry Bids than Halo 5: Guardians. The Chromecast like device could cost less than $100. The Xbox TV might fall between $150 and $199, according to the report.
When the Xbox TV Will Be Announced
Information on the device is murky, but its announcement time frame isn't. If the Xbox TV is a real device, it along with this Chromecast-like dongle will be announced at E3 2016, the report says. Sams has shared accurate information about Microsoft's plans for Xbox in the past, telegraphing the launch of the Xbox Elite Wireless Controller, for example. It doesn't hurt that new Xbox hardware has been the talk of the industry for weeks.
Both Microsoft and Sony are said to have upgraded console hardware in the works for games. Microsoft's new Xbox One could be slimmer than the current version, the reports say. Sony's hardware refresh is rumored to be in support of 4K games and its PS VR accessory.
Microsoft has the Xbox Media Briefing scheduled for Monday, June 14th. If these rumors of an Xbox TV release are accurate, expect the company to announce it sometime during the show, but not during it's Xbox Media Briefing. In years past, the briefing has been reserved for game announcements and new programs targeted at the core gaming audience, a rubric an Xbox TV announcement wouldn't necessarily fit into.
Other Xbox TV Related Changes
Beyond the Xbox TV hardware, rumors are pointing to Microsoft positioning Xbox as a platform that anyone can use. That's a big difference from the vertical ecosystem Microsoft has offered gamers over the years.
The first of these alleged shifts towards being a platform is taking the New Xbox One Experience that's available on just the Xbox One today and rolling it into Windows directly. The shift would mean that any gamer, any gamer at all, would be able to turn their desktop PC into an Xbox One. It's an idea Microsoft tried before with the Windows Media Center. The report doesn't say if every single feature that is available on the Xbox One will be available through this Xbox experience on Windows.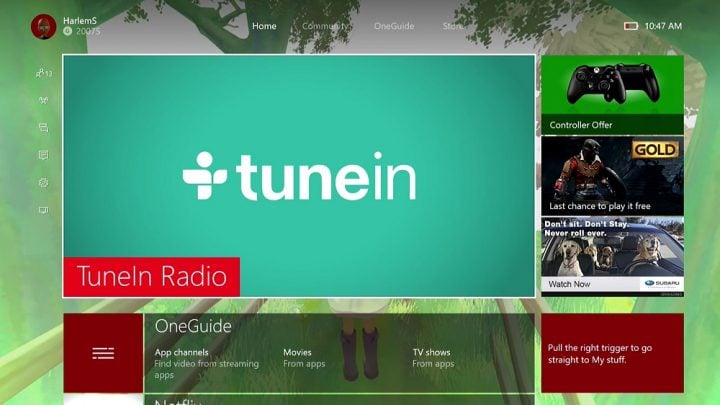 Certainly, it wouldn't be as difficult to maintain such an experience as it was for Media Center. Everything from video recording within games to apps are all running within Windows 10 on Xbox One already. Such a move would absolutely make sense on a broad level. If Microsoft can turn any PC into an Xbox One it will eclipse the number of potential gamers Sony has amassed with its PS4 hardware sales lead.
What's more, it'd be potentially deadly to Steam's Machines and SteamOS. Both were focused on creating a PC/console gaming hybrid.
Here's to hoping these rumors are true, Microsoft desperately needs something to mix up its living room experiences.

As an Amazon Associate I earn from qualifying purchases.