Yahoo Purchases Aviate, Moves In On The Android Home Screen
Yahoo feeds information directly to Android users through a bevy of applications, but the company's purchase of a home screen customization application indicate that the company has even more ambitious plans down the road.
Yahoo announced that they'd purchase the Android home screen substitute at this year's Consumer Electronics Show today. As described on its Google Play Store, Aviate attempts to make interacting with Android easier by categorizing a user's installed applications automatically.
In fact, Aviate bills itself as "an intelligent home screen that simplifies your phone and surfaces information at the moment it's useful."
Aviate also displays information casual Android smartphone owners might find useful. Users who have Aviate installed are greeted by the current weather and a list of their upcoming appointments every morning. Aviate also automatically detects when users are driving and displays traffic information and directions to their destination.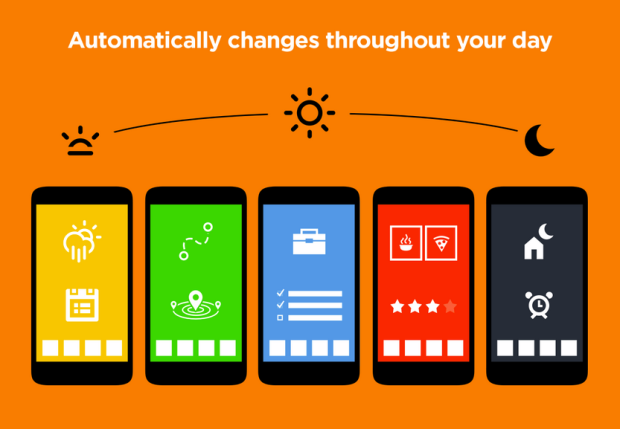 All told, Aviate sounds like a product that perfectly marries the functionality provided by different Android home screen launchers and the Google Now app that displays relevant information that's organized into different cards.
Unfortunately, Yahoo didn't announce any details on what it plans to do with Aviate's app and technology specifically. As such, most users will have to wait until the company is ready to talk more about its plans before they experience the app. For now, Aviate remains in the Google Play Store, however it's still in a closed beta and it doesn't look like a final launch is in sight. The company is giving out beta codes to users who enter "YAHOO" during the app's setup process.
Though Yahoo's decision to buy an app that's only available to 100,000 to 500,000 Android users sounds a bit unorthodox, the company has made waves in the mobile space through app purchases recently. That's despite it not having a mobile operating system to call its very own.

As an Amazon Associate I earn from qualifying purchases.