Yellow Jacket Stun Gun Case Available Soon for the iPhone 5
It's shocking how fast iPhone accessories and cases seem to multiply like rabbits. There's always a new case that allows you to personalize your phone and some add functionality to that little computer in your pocket. We've written about the Yellow Jacket Stun Gun case before when it first debuted for the iPhone 4. For those who've missed the personal protection since upgrading to the iPhone 5 or 5s there's a new and improved model of the Yellow Jacket coming just for the newer iPhone models.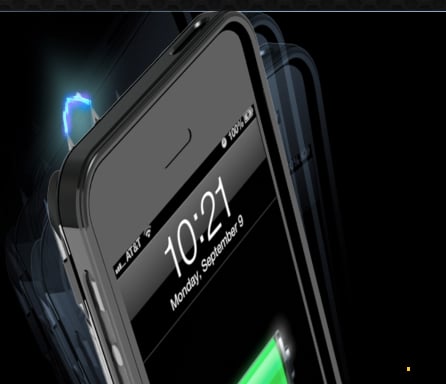 The newer model boasts a more streamlined design and it will supposedly be easier to remove your iPhone from the 14 oz case. It also supposedly has a newer and fuller sound when you're applying the 650,000 volts of electricity to some bad guy. (Let's hope it's a bad guy.) There are safety switches to keep the thing from going off unintentionally. The device can also be used as a battery backup for your iPhone.
There is supposedly a Yellow Jacket also coming for the Samsung Galaxy S4 as well. The newer iPhone 5 and 5s model will sell for $149 and the older iPhone 4 model is still available for $99. The iPhone model is scheduled to be available in February 2014 and the Galaxy S4 model in the summer of 2014.
Perhaps a couple of the GBM Team members could test this out on video at CES 2014. They should probably remove their Google Glass first though. :)

As an Amazon Associate I earn from qualifying purchases.