7 OS X 10.10.2 Release Date Tips & Details
After months of testing the OS X 10.10.2 release is finally here with a lot of fixes for OS X Yosemite problems including all kinds of OS X Yosemite WiFi problems and issues.
Although it may seem like a small OS X update, you definitely need to make sure you follow these tips and are away of these OS X 10.10.2 update details to make sure your upgrade is easy and stress free.
Many users upgraded to OS X Yosemite in fall 2014 after Apple made the free upgrade available on many Macs, even older notebooks and computers. The OS X 10.10 update delivered greater connectivity between the iPhone, iPad and Mac including the option to take phone calls on your Mac and send text messages from your Mac for the first time.
Appel soon addressed complaints with OS X 10.10.1 in November which addressed some Mac WiFi problems, but did not completely solve the issue where users were kicked off their WiFi network or were unable to join. Today the OS X 10.10.2 update "resolves an issue that may cause WiFi to disconnect."
With the OS X 10.10.2 release date finally here, we want to help users prepare for and understand this free update that they will soon see a notification for on their Mac computers. We'll be testing and working on a OS X 10.10.2 review to see if it does finally solve the WiFi problems that left us disconnected on many occasions.
OS X 10.10.2 Fix for WiFi Problems
One of the biggest problems facing OS X Yosemite users comes down to WiFi connectivity. While using OS X 10.10.1 on multiple machines we occasionally get disconnected and need to turn WiFi off and back on to connect. This update includes two important fixes for WiFi and web browsing.
Resolves an issue that might cause Wi-Fi to disconnect
Resolves an issue that might cause web pages to load slowly
Time will tell if this update really does fix all the OS X Yosemite WiFi problems.
Fixes Many OS X Yosemite Problems
The OS X 10.10.2 release isn't just designed to fix WiFi issues. Apple includes a number of other fixes and a new feature in this update. Check out the other problems the OS X Yosemite update fixes for consumers.
Fixes an issue that could cause Spotlight to load remote email content when this preference is disabled in Mail
Improves audio and video sync when using Bluetooth headphones
Improves VoiceOver speech performance
Resolves an issue that could cause VoiceOver to echo characters when entering text on a web page
Addresses an issue that could cause the input method to switch languages unexpectedly
Improves stability and security in Safari
You can also now browse iCloud Drive in Time Machine, which is a handy addition.
Important Fixes for Business Users
There are also five important fixes and updates for enterprise and business users on OS X Yosemite.
Improves performance for browsing DFS shares in the Finder
Fixes an issue where certain Calendar invitations could be displayed at the incorrect time
Fixes an issue for Microsoft Exchange accounts where the organizer of a meeting might not be notified when someone accepts an invitation using Calendar
Addresses an issue where Safari could continually prompt for credentials when accessing a site protected by NTLM authentication
Adds the ability to set "Out of Office" reply dates for Microsoft Exchange accounts in Mail
Even if you aren't impacted by these fixes, it is good to see the update arrive on Apple computers. It is an update that is long overdue.
OS X 10.10.2 Update Size
This is not a small update. The update is 436MB to 554MB on two machines we tested it on. You will want to make sure you download this on WiFi and not on a personal hotspot. This will take a little while to download and install, especially if you attempt to install it on day one.
How Long Does the OS X 10.10.2 Install Take?
You should plan for the OS X 10.10.2 update to take at least 30 minutes to download on a speedy home Internet connection, and longer on slower connections. After it downloads plan on at least a 15 minute installation process. Overall budget at least an hour for the whole process, but it could finish in less than 30 minutes if you have a speedy connection and the update installs quickly for you. You will need to restart your Mac to complete this update.
Don't Need to Install OS X 10.10.2 Right Now
There is no requirement to install OS X 10.10.2 right now. If you have WiFi problems you may want to install it right away, but otherwise you can wait a few days to see if any other potential problems pop up and to hear about the OS X 10.10.2 performance on your specific computer. This is a good idea on older computers and for users who are thinking of upgrading from OS X Mavericks to OS X Yosemite.
Make Sure you Are Backed Up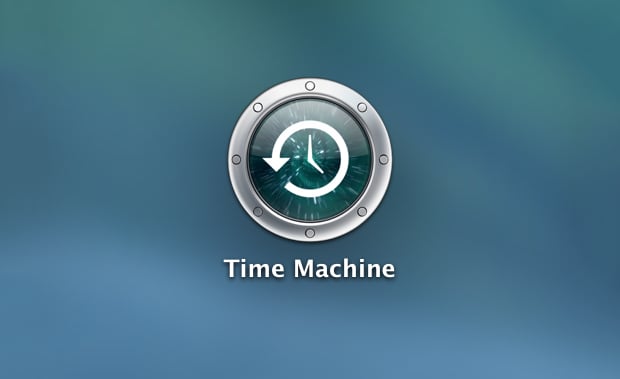 The chances of an upgrade causing data loss are slim, but it is a good idea to make sure your Mac is backed up before you install the OS X 10.10.2 update.
You can use Time Machine to back up your Mac to an external hard drive. If you aren't using this, there are also online backup solutions and cloud services that back up smaller parts of your computer like photos and documents.

This article may contain affiliate links. Click here for more details.