You Can Get Titanfall for Just $15
Best Buy isn't traditionally known for being a games retailer, however it's been trying to change that perception lately with special trade-in deals upcoming titles. The latest example of this is the company's move to sell copies of Titanfall to user for just $15 with a qualifying game trade-in.
The trade in deal surfaced this weekend on Best Buy's website, just hours before Titanfall is scheduled to go on sale during midnight launch parties around the United States. This being a trade-in deal, there are a few gotchas users looking to pick up the game for $15 should be aware of.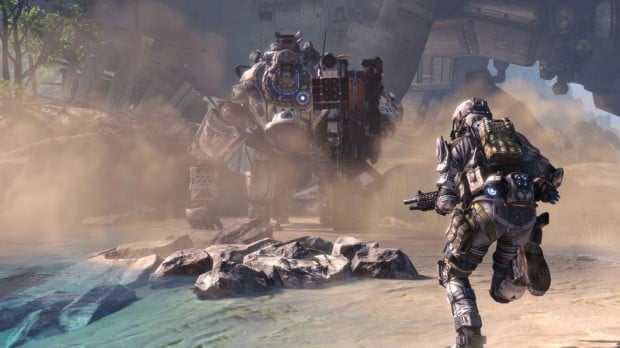 First, Best Buy is only excepting games made for the Xbox One. As such, the lineup of titles users can trade-in towards Titanfall only includes Assassin's Creed IV: Black Flag, Battlefield 4, Call of Duty: Ghosts, Dead Rising 3, FIFA 14, Forza Motorsport 5, Madden NFL 25, NBA 2k14, Need for Speed: Rivals, Ryse: Son of Rome, The LEGO Movie Video game, Thief and Tomb Raider: Definitive Edition. Again, the company is only taking the Xbox One versions of those games for the $15 Titanfall deal.
Best Buy says it will distribute the $45 trade-in credit using a gift card. Normally, those games would fetch $22.50 in trade-in credit. It's definitely a good deal for anyone who has already finished the games included in the deal and is planning to purchase Titanfall tonight anyway. Of course, if you purchased any of these games digitally through the Xbox Game Store, you're out of luck.
Before heading to the nearest Best Buy, remember to call ahead to see if that location is participating in the deal. The details on Best Buy's website indicate that not all stores are offering the deal and that some stores might "have additional requirements." What those extra requirements are remain a mystery but one of them has to be a valid ID.
Read: 3 Tips for Xbox One Titanfall Players
Titanfall launches at midnight in the United States. The Xbox 360 version of the game won't make it to store shelves until March 25th.