Your iPod Classic Is Probably Worth Hundreds
The iPod Classic is one of Apple's oldest products that it was selling in its stores up until just recently when it officially discontinued the product, but it's currently Apple's most expensive iPod.
It turns out that the iPod Classic is still in strong demand, as used models are selling on eBay and other markets for hundreds of dollars after Apple discontinued the device and stopped selling it in Apple Stores.
iPod Classic models are selling for a lot of money — as much as $1,000 for a 160GB iPod Classic in the UK. In the US, prices are a little better, but not by much. Brand new units have sold for as much as $750, while we've seen used models sell for almost $500, which is way more expensive than the $250 that Apple was selling it for.
Perhaps the biggest appeal for the iPod Classic is its huge storage drive, which provides more storage than any other portable device that Apple has ever sold. Even the iPod Touch is only limited to 64GB of storage, and the 128GB iPhone 6 can't match the iPod Classic's storage as well.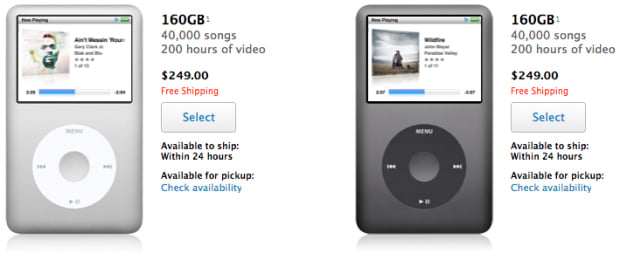 Apple officially did away with the iPod Classic three months ago, which we weren't surprised by, as there have been subtle hints throughout the year that the company would eventually ax the product entirely. Apple even acknowledged its declining iPod sales for the first time this year, which was a big hint that the iPod lineup would see a change of some kind.
It's been known for quite some time that the iPod Classic is one of Apple's dying products, especially since Apple hasn't updated it since 2009, which is over four years ago. Yet, the company kept it up for sale in the Apple Store for so long, and it was only a matter of time before the iPod Classic officially got the ax.
The iPod Classic was introduced in 2005 as simply just the fifth-generation iPod, but it was the first iPod that could play video. It was also the only mobile device that Apple sold that had a hard drive for storage. Rumors over the last couple of years have claimed that Apple was close to discontinuing the iPod Classic, but it remained standing as an option for those looking for a portable method to carry around their large music libraries.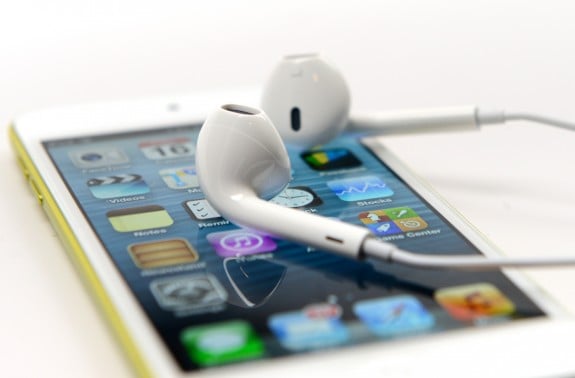 Of course, the iPod Classic was discontinued because there's not a huge market for it anymore, but as witnessed with these eBay auction, there are still plenty of users who need the massive amounts of storage in a small device.
iPod sales are down overall, though. Apple only sold 2.8 million iPods during its second quarter in 2014, which was down by over half from 5.6 million iPods sold during the same quarter last year. We can expect that number to keep plummeting, since the iPod is slowly dying off, even though the company gave the lineup a bit of attention late last year by announcing new color options.
Of course, Apple hasn't fully updated any of its iPods since 2012, and the company's most-recent updates include a measly additional color for the iPod touch, iPod nano and iPod shuffle at its September 2013 iPhone event, where customers could get a matching Space Gray color option that's also available for the iPhone and iPad.
Apple knows that its iPod business is getting worse and worse, and the company's earnings report from a few quarters ago was perhaps the first time that it addressed the situation head-on, saying that it has "known for some time that iPod is a declining business," yet it has failed to acknowledge iPod sales in its past press releases and earnings call in the past.

This article may contain affiliate links. Click here for more details.