YouTube Ad-Free Paid Subscriptions Are on the Way
If you're sick of all the ads on YouTube and just want to watch your favorite videos without being disturbed, YouTube is working on a paid solution for you.
According to the Wall Street Journal, YouTube is preparing a version of the streaming video website that allows users to buy a paid subscription that will remove all ads in an effort for the company to earn more revenue without slapping even more ads onto videos.
YouTube's Susan Wojcicki spoke at the WSJ.D Conference yesterday and revealed the plans, saying that "it's near term." Wojcicki talked about how many users don't like seeing ads while watching YouTube videos, and that's not all that surprising, noting that "there are going to be cases where people are going to say, 'I don't want to see the ads.'"
It wasn't said exactly how YouTube plans to implement paid subscriptions, but the website currently allows a select handful of content providers to charge for subscriptions to their YouTube channels.
It's possible that YouTube could simply expand that feature to more content providers and simply take a cut from the revenue, but we'll have to wait and see what the Google-owned streaming video website does in the near future.
It would be the first time that YouTube would have the option for users to go entirely ad-free and we can see that being a huge feature that many users would take advantage of, even if they had to pay for it.
Over the last few years, YouTube has added more and more ways for content producers to place ads in their videos, from banner pop-ups that appear at the bottom of videos, to entire commercials that play before the actual content. Users, of course, aren't huge fans of ads, so it seems YouTube is trying to find ways to keep revenue coming in but without having to plaster more and more ads into videos.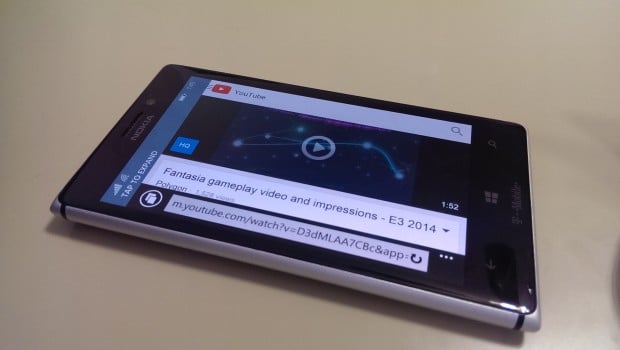 Wojcicki says that its new paid subscription platform was inspired by the way mobile apps handle advertisements, with a free version that comes with ads, and a separate paid version that costs a few dollars, but gets rid of all ads for a cleaner user interface.
With this kind of business model, app developers can still make money off of their free versions of apps, but also still get a bit of a kick-back when users of the app decide to go ad-free by paying a few dollars for the privilege.
It's possible that YouTube could go this route, but again, no further details were provided as far as how the company will provide an ad-free experience for those who are willing to pay for it. There's also no timeline as for when we'll see YouTube launch its ad-free option, but it shouldn't be too far down the road.

As an Amazon Associate I earn from qualifying purchases.