YouTube Clip Sharing Is Now Available on the Xbox One
The Kinect voice fixes and updates that Microsoft detailed last week as part of the April Xbox One Update are now slowly rolling out to worldwide.
Technically, Microsoft began rolling out the update to Xbox One users overnight. Besides improvements made to the way the included Kinect 2 sensor interprets hands and motions, the update also adds progress bars so that users know how much of their game save has loaded. Only seeing a screen with text was a big complaint of Xbox One users, especially since the console syncs game save data to Microsoft's servers and then syncs it back if a user has played that same game on another Xbox One console.
The biggest change included in this update has to be the Xbox One's refreshed YouTube app. The application itself can now be snapped so that users can watch videos while browsing through the Xbox Store or playing their favorite game. The updated app also lets Xbox One owners post videos directly to YouTube. There's no side loading or need to go to a PC to upload game clips to YouTube going forward.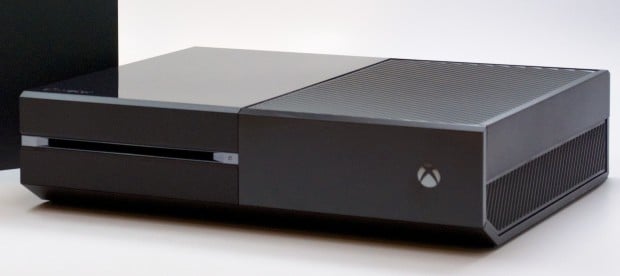 This update also adds notifications for when friends login to the console. The idea is that users could be sitting on their couch, notice a friend start a game they also have and quickly join in on the fun. Today's post on Xbox Wire indicates that Microsoft made this feature a "priority" because so many users asked for it online. It doesn't hurt that the feature was available to users of the Xbox 360.
Users who had issues with their controller passing on very crackling audio should find this update enticing as well. Following the update users affecting by the audio bug will want to find a microUSB cable and update their headset and controller. Any old microUSB cable will do, including those included with every Windows Phone and Android device available. Users should also expect their controller's wireless connectivity to improve.
Read: How to Update an Xbox One Controller
The YouTube app isn't the only app to get a refresh in this update. The April Xbox One update also adds support for Blu-ray content rated for 50 Hz output. Chances are anyone using the Xbox One's Blu-ray player is mostly watching professionally recorded movies and television shows. Still, having more compatibility with the content users have in their home isn't a bad thing at all.
Microsoft says it has plans to roll out an improved Blu-ray player application at some point in the near future. We don't yet know what new features that update will contain, but hopefully one of those improvements will include being preinstalled on the Xbox One out of the box. Today, users are stuck downloading the app from the Xbox Store once they've connected their console to the internet. That has become a small problem for users who don't have an internet connection at home.
The two changes that are probably going to impact users lives the most happen to be related to receiving updates themselves. Previously, Microsoft pushed out Xbox One updates on their own schedule. This allowed the company to control the rate of consoles being updated and ensure that users weren't left with service outages because millions of people tried to update their console at the same time. With the April Xbox One Update, that's still the case, however Microsoft says the console will now surface a small update button when updates are available. This way enthusiasts will be able to manually trigger updates they are excited about.
Updated consoles will no longer need to be manually rebooted either. Updates installed after the April Xbox One Update will automatically put the console back into its low power state. In short, users can expect their console to seamlessly update and be ready for their next movie viewing or gaming session. It's a streamlined update process, one that's come a long way from how updates were handled on the Xbox 360.
It's this Low Power Mode that allows users to turn on their Xbox One with their voice. This mode is enabled on every Xbox One by default, however users can turn it off in the console's settings. Downloading the update should leave the Low Power Mode off for anyone who has already disabled it on their console. While disabling it should result on some slight savings on user's power bill, it also means that the console has to take around a minute to turn on before it's usable.
For those keeping their eye on the Xbox One or PS4, it's worth noting that this is in fact, the fourth consecutive month that Microsoft has updated the Xbox One with new features and changes based on feedback from its users.
Read: Xbox One Deals: Roundup & Comparison of Cheapest Xbox One Bundles
The Xbox One is on store shelves right now with a free copy of Titanfall or Forza 5 Motorsport for $449.99 at Wal-Mart, Target and Best Buy.