YouTube Comes To PlayStation 3 With Smartphone Control
YouTube is now available on the TV from yet another box; the PlayStation 3.
Today Google announced that its video sharing website now has a native PlayStation 3 app so PS3 users can watch their favorite cat videos on their TV. The app is available in the PSN Store in the "My Channels" category.
While YouTube on a video console isn't new (Microsoft already announced the service for the Xbox 360), the PS3 app does have one unique feature. Users don't need a controller to use the PlayStation 3 YouTube app, they can choose to use their smartphones instead.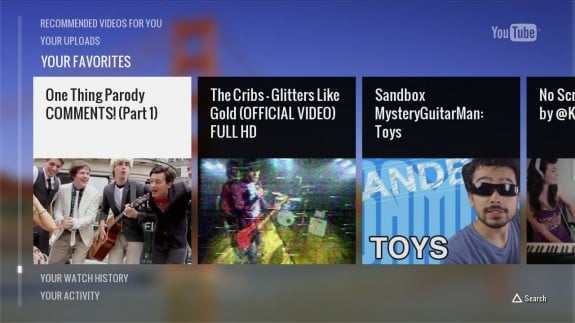 Through their smartphone users can find videos to play on their PS3 using their touchscreen instead of a DualShock 3 or PS3 remote. After the video starts playing users can control the video from their phone, or continue looking for their next video. It's great for groups of friends who don't want to waste time searching in between videos.
Aside from the smartphone features, the native YouTube app for the PlayStation 3 is just like every other YouTube app. It lets users search most if not all of the content on the service, as well as their subscriptions. Without testing it we don't know if there's ad support, but we assume the app at least supports pre-roll ads.
The app is now rolling out in North America, and will likely arrive later today when Sony updates the PSN Store. Strangely, while Google announced the app on a UK blog, the app isn't yet available in Europe. We assume that's only a matter of time.