If you find yourself constantly on YouTube during the day, here are some tips and tricks to take advantage of the video streaming site.
Chances are, if you're watching a video on your computer, it's most likely playing on YouTube. YouTube is the most popular video site on the internet, and it's home to millions upon millions of videos that users can watch anytime, anywhere for free.
There are many things that you can do with YouTube that you may thought were not possible, but there are plenty of small features in YouTube that can enhance your experience. You can enable a nifty "theater mode," make playlists, enable subtitles, and even play the classic game Snake while you wait for a video to load.
If you're looking to take your YouTube experience to the next level, here are 17 YouTube tips and tricks that you should try out.
Disable Auto-Play Videos
If you want YouTube to stop automatically playing the next video, there's a really easy way to disable that feature.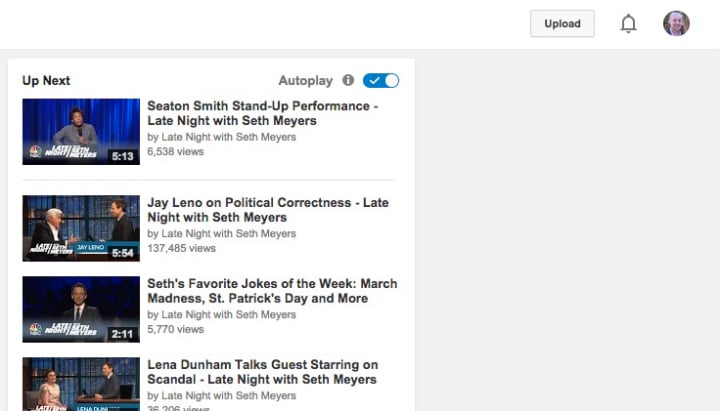 A new video will begin playing about 10 seconds after the last one finishes. Something like this isn't a huge deal if you usually close out the window right after you get done watching it, but if you're someone who likes to stay on the page and read the comments after the video is done, it gets annoying when a new video automatically starts playing.
When you get to a video that you want to watch, head toward the upper-right corner of the webpage and look for a blue toggle switch that says Autoplay. Simply click on that toggle switch to turn it off. From there on out, YouTube will no longer automatically play another video after you watched the initial one.
Slow-Motion Videos
Watching YouTube videos in slow-motion isn't particularly useful all the time, but it can help if you're watching a fast-paced video.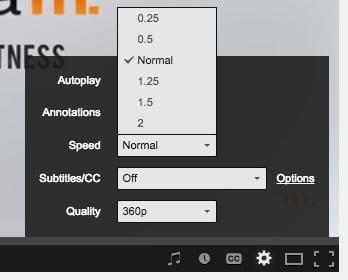 To watch a YouTube video in slow motion, click on the gear icon in the lower-right corner of the video and then click on the drop-down menu next to Speed (where it says Normal). You can then choose a speed and slow down the video.
For a quicker way to do slow-motion, simply just hold down the space bar while watching a video and it will roughly play in slow motion, although it's really just pausing and resuming the video many times over.
Link to a Specific Time in Videos
Many YouTube videos don't get to the point until later in the video, or there are some videos where the big thing that happens isn't until a minute or two into the video, so you can easily link friends to the video and have it automatically begin at a specific point in that video.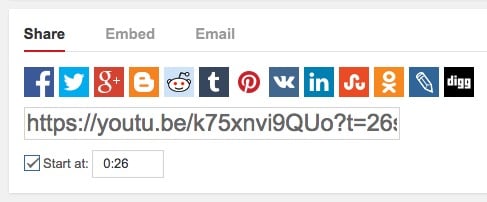 To do this, click on Share right below the video and then place a checkmark in the box next to Start at. Then you can enter a time where you want to the video to start and then copy and paste the new link into an email, text message, etc.
Skip Through Videos to a Specific Point
When you're watching a video and you only really want to watch a specific part of the video but aren't sure when it starts, you can skip through a video without really missing anything.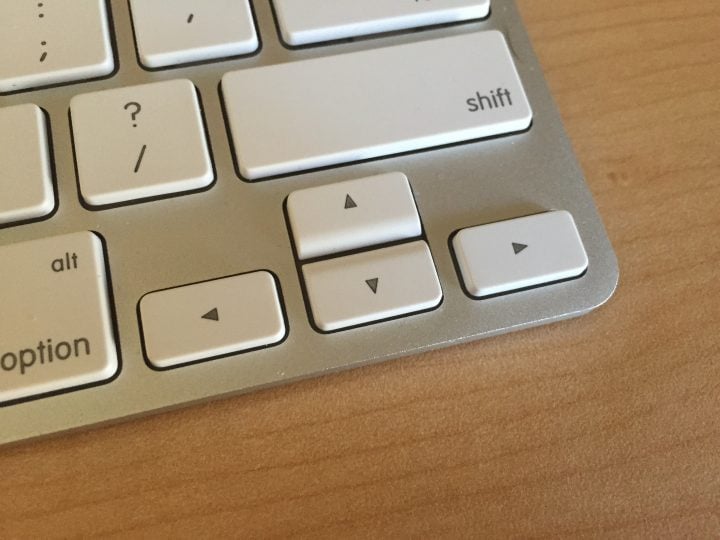 When a video is playing or paused, you can use the right or left arrows to go forward or back by five seconds. This will allow you to see the general content of the video while still being able to fast forward it to a specific point that you want.
Automatically Play Lower-Quality Video
If you don't have a very fast internet connection, YouTube videos can take forever to load. YouTube will automatically determine the video quality based on your internet connection, but it really doesn't know what's best for you.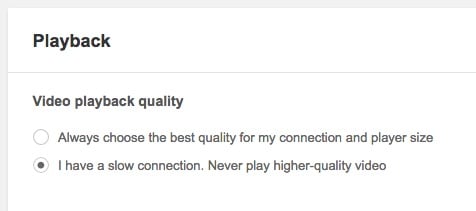 This is why you should disable high-quality settings if you have a slower internet connection. To do this, click your profile icon in the top-right corner and select the gear icon. Select Playback in the left-hand sidebar and then put a checkmark next to I have a slow connection. Never play higher-quality video.
Download YouTube Videos
Unfortunately, you have to have an internet connection in order to watch a YouTube video, but there are ways to download YouTube videos so that you can watch them offline, which can be great for trips where you can't get an internet connection.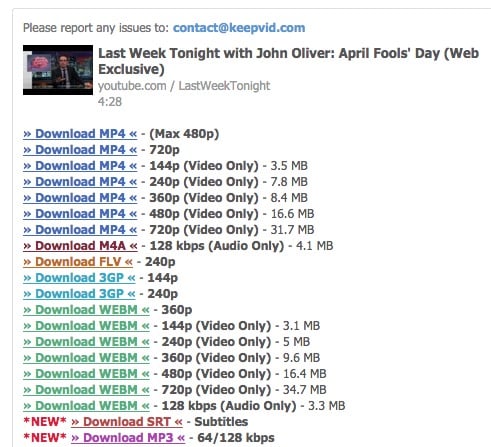 KeepVid.com is a great website to download YouTube videos for offline viewing. Just simply copy and paste the YouTube video URL into KeepVid and then click Download. Below that, you'll then have multiple options to choose from, including video quality and even downloading it as an .MP3, which is a newer option.
Use Keyboard Shortcuts
We love keyboard shortcuts, and YouTube has some keyboard shortcuts of its own that makes viewing videos quicker and easier.
Some of the best ones include:
Space bar: Pause/Resume
Arrow keys: Skip ahead or back by five seconds
Number keys: Skip to different parts of a video (1 = 10% through; 2 = 20% through, etc.)
Zero key: Go back to the beginning
Enable "Theater Mode"
If you want a movie theater ambience when watching YouTube, you can enable what's called "Theater Mode," which makes the video larger and darkens the surroundings to provide a better viewing experience.
To enable Theater Mode, simply click the Theater Mode button in the bottom-right of the video window. This will enlarge the video as well as darken some portions of the YouTube site to make it easier on the eyes, especially in darker environments.
Embed Videos
You can embed YouTube videos into websites, blog posts, etc. by copying and pasting the embed code. To access the embed code from a video, follow these steps.
Below the video click on Share and then Embed. You can also click Show More to get a preview of what the video would look like embedded on your website, and there are other options you can choose from, like showing suggested videos and showing player controls.
Advanced YouTube Search
When searching for a video, you most likely just type in a few basic words relating to the video and it'll most likely pop up. However, if you need to find something more specific, you can take advantage of a few search tricks.
For instance, if you want to search for a video that has all the words that you search for in the title of the video, simply type in allintitle: before the words you are search for. This provides you with only videos that include all of the chosen keywords.
You can also omit certain words, like if you search for "cellphone carriers" you can leave out any results that have Verizon by typing in cellphone carriers -verizon.
Play Only the Audio
If you'd rather only listen to the audio of a YouTube video, there are a couple ways to do that. Unfortunately on the desktop, you have to use a YouTube video to MP3 conversion service and downloading the YouTube video in .MP3 form.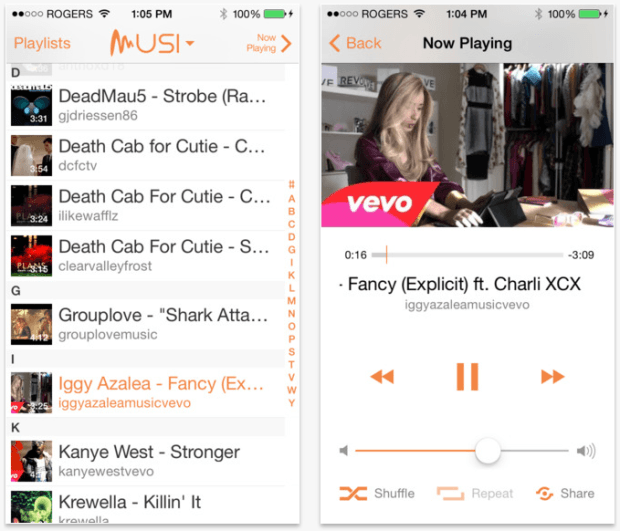 On the iPhone or other mobile device, there are a few options to choose from, but these don't require downloading anything other than the apps themselves.
Make Video Playlists
On YouTube, you can create your own playlists and add any videos you want to them, and it's really easy to do.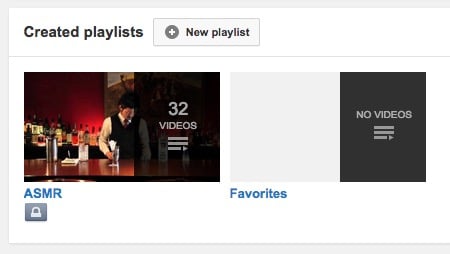 Just click on Playlists in the left-hand sidebar, and then on the next page click New Playlist. Give it a name and whether or not you want it to be publicly viewed or not, and then click Create. From there, whenever you view a video, you can click Add in the lower-left corner of the video and add to the playlist.
Keep Your YouTube Activity Private
If you don't want people see who you're subscribed to and what videos you've liked in the past, you can keep that all private by changing a couple of settings.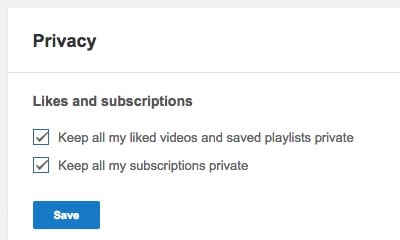 To do this, click your profile icon in the top-right corner and select the gear icon. Select Privacy in the left-hand sidebar and then put checkmarks next to Keep all my liked videos and saved playlists private and Keep all my subscriptions private. Then click Save.
Save Videos to Watch Later
If you find a video that you want to watch, but you don't have time just yet (or if the video is longer than what you have time for currently), you can save the video to watch later.
Simply just click on the clock in the lower-right corner of the video to save it for later. Then just click on Watch Later in the sidebar on the YouTube homepage to begin watching those videos that you saved.
Share Videos to Social Media
You could just copy and paste the YouTube video link into your social networking app of choice, but YouTube makes it easy to share a video to a variety of social media websites, like Facebook and Twitter.
Simply just click Share below a video and then select one of the social media services listed. You may have to login to that social media service first before you can post through YouTube's site.
View Transcripts of Videos
On some YouTube videos, you can view the transcripts, which is essentially an audio-to-text translation of the video.
To do this, simply click More below a video and then select Transcript. You'll get a rough transcript of the whole video with timestamps. As you can see in the photo above, it doesn't do a fantastic job of transcribing the audio, but it's a decent place to start if you can't quite understand what a person is saying in a video.
Enable Subtitles
Another way to get the text of what someone is saying in a YouTube video is to enable subtitles, which will give you a real-time transcription of what's being said in a video.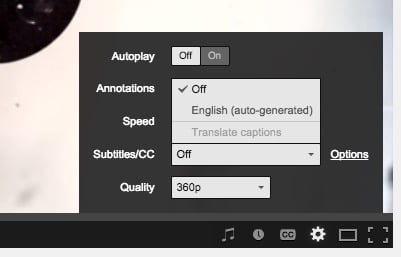 To do this, simply click on the gear icon in the lower-right corner of a video and click the drop-down menu next to Subtitles/CC and then select English. You can also select Translate captions on select videos that are in a foreign language.