YouTube Videos No Longer Playing on BlackBerry OS 7
Though BlackBerry is hoping to keep its BlackBerry OS 7 around for a while to fill the entry level gap while it focuses on the premium BlackBerry 10 market, Google's YouTube web video arm is not so accommodating. According to reports on the net, users of BlackBerry 7 and BlackBerry 7.1 devices now no longer can play videos on YouTube. While users can still browse videos on the YouTube app, videos will not load properly and thus cannot be played.
And according to an investigation conducted by Crackberry, it seems that the problem isn't on BlackBerry's end so it appears like YouTube may have changed some codes for how video is played on BlackBerry 7 and 7.1 devices. Interestingly, though, YouTube videos still play fine on BlackBerry 5 and 6 devices. It's unclear if Google is waging the same war with BlackBerry as it did with Microsoft by blocking access to Google Maps on browsers on Windows Phone; Google later reversed its position and allowed Windows Phone devices access to Google Maps through the browser.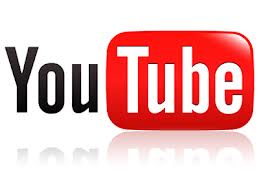 We're still waiting to hear from Google/YouTube and from BlackBerry regarding the issue and any potential fixes.
Some potential workarounds for the issue, according to Slashgear, include downloading the Opera Mobile browser and trying to get videos to play from there, or sending yourself a link of the YouTube video and then playing the videos from the emailed link. The first method will give you a lower quality video feed while the latter method gives you the proper quality but is more cumbersome.
New BlackBerry 10 devices like the BlackBerry Z10 are reported to be unaffected by this glitch.

This article may contain affiliate links. Click here for more details.