YUDU Claims to Dodge the iPad Subscription Tax (But Doesn't)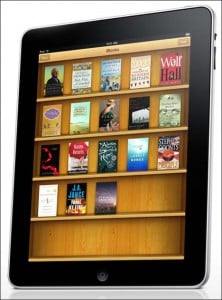 News flash! "Service launched for publishers to evade Apple cut!" That was the headline as digital publishing service YUDU announced a way for publishers to sell subscriptions for content in iOS apps without paying Apple a 30% cut. Which is great news if you didn't know that was already possible.
Thanks to a verbatim re-post of that press release on Reuters (which did not specify it was a verbatim re-post), I was lured into thinking someone had figured out a way to sell subscriptions in iOS apps without paying Apple a 30% cut. But then I read the words "dual-subscriptions system" and realized it was less than implied.
If you'll recall, when Apple announced their new subscription policy, they made it clear that publishers do not pay a cut to Apple for any subscriptions bought outside an app. Apple gets no cut from existing subscribers who mail in a payment every year or new subscribers who sign up through a web site, etc., etc. Apple only requires that publishers make the same offer in-app, in which case Apple then gets a cut. After combing through the YUDU website and checking various YUDU apps for their in-app purchases, I have concluded all they do is offer an online method to pay for subscriptions, in addition to the in-app method, i.e., a "dual-subscriptions system."
Disappointing but I give them points for effort, and it was worth my time to examine their Pro service. If the journal I work for gets serious about interactive digital content, I will look them up again.

As an Amazon Associate I earn from qualifying purchases.