Zagg Offers ZAGGsafe, a Two-Year Warranty For Mobile Devices
Zagg, maker of the ZAGGshield, has a new way to keep smartphones and tablets safe: a two-year warranty.
Today Zagg introduced its new ZAGGsafe, a two-year warranty for any new smartphone or tablet. The new warranty costs $99 for two years of protection, and is available for any device purchased within the past 90 days.
Read: Top 5 iPhone 4S Warranty Options Compared
Zagg positions the warranty as one that covers everything, even water damage and broken glass. Software issues are also covered. ZAGGsafe will even cover jailbroken and unlocked devices, which most warranties won't touch.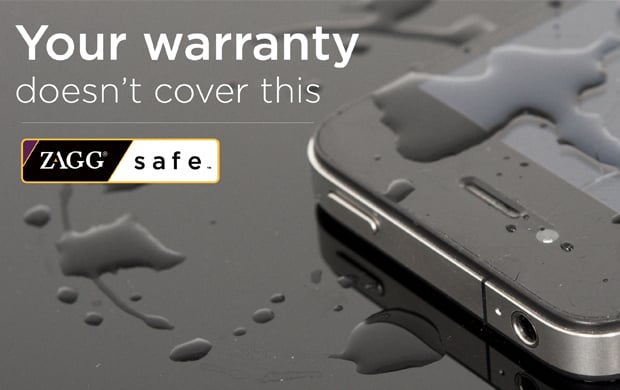 While ZAGGsafe does cover water damage and broken screens, the user still has to pay. Users have to pay a $59 deductible to cover any water damage or broken glass on the device.
The ZAGGsafe warranty offers unlimited claims up to the original purchase price of the device, so iPad users can file more claims than Kindle Fire users.
Read: Top 5 New iPad Warranty and Insurance Options Compared
Zagg says it will have a fast 3-5 day turnaround for claims filed, so users should get their replacement device in less than a week. That's pretty fast, though not as fast as walking into a store with a warranty from a retailer.
Zagg isn't the only third-party that offers relatively inexpensive warranties for smartphones and tablets. SquareTrade offers similar plans, though its prices vary by device. SquareTrade also charges a $99 deductible for claims on non-Apple devices, not just water and screen damages. Zagg beats SquareTrade in upfront cost for the warranty for non-Apple devices as well as deductibles.
For Apple devices, SquareTrade offers lowers prices with the same deductibles. However, AppleCare+ beats out both for deductible fees, charging just $49 for each claim.

As an Amazon Associate I earn from qualifying purchases.