ZeroChroma Teatro-S iPhone 4s Case Review
The ZeroChroma Teatro-S iPhone case is one of the most versatile cases for the iPhone 4 and iPhone S thanks to a rotating kickstand that collapses when not in use.
The ZeroChroma iPhone case is perfect for watching video on the iPhone, using the iPhone for Facetime calls and as a tripod for taking group photos that you're in or using the iPhone as a video camera while keeping it steady.
Read: Top 10 Phone 4S Cases
The kickstand also doubles as an easy way to hold the iPhone while reading on the go or standing around.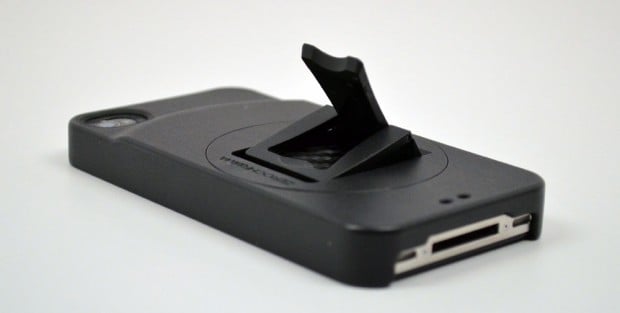 In short, the ZeroChroma iPhone 4S case is my favorite iPhone case. With the exception of reviewing new cases, or using an iPhone 4S battery case to recharge it is always on my iPhone.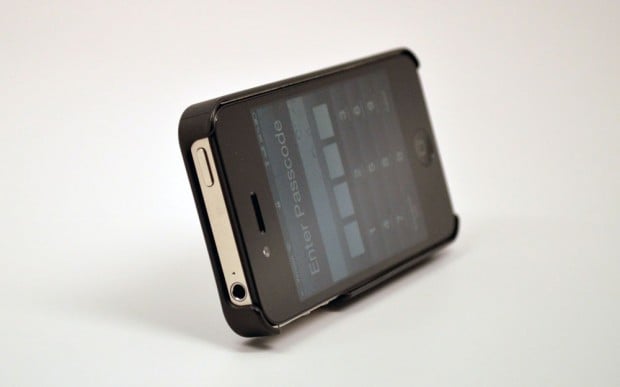 The ZeroChroma makes the iPhone case out of lightweight, but durable, plastic that provides a small amount of shock protection. I've dropped my iPhone from waist height in this case on several occasions and it has survived, though I wouldn't recommend it for heavy-duty protection.
ZeroChroma lines the  inner part of the case with a soft, felt-like material that won't scuff your phone, and a thicker buffer surrounds the area of the case that rotates to prevent any damage.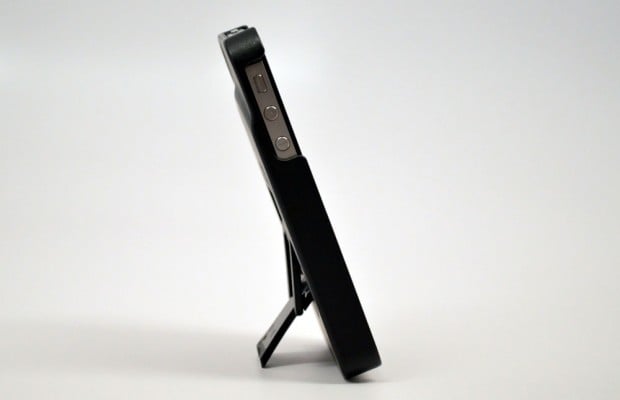 Even with the rotating kickstand, the ZeroChroma iPhone case remains very slim, The case tapers at the top, which makes it easy to know which end of the iPhone is the top when picked up in the dark.
Unlike many one-trick iPhone 4S cases, ZeroChroma Teatro-S iPhone case comes in handy in many ways every day. From video watching and chatting to taking pictures and holding on to the iPhone while on the go, ZeroChroma delivers.
The ZeroChroma Teatro-S iPhone case is $39.99 at Amazon and at most Apple Store retail locations. The ZeroChroma iPhone case comes in black, white and pink.
ZeroChroma Teatro-S iPhone Case Gallery

As an Amazon Associate I earn from qualifying purchases.