ZTE Joins Windows Phone With ZTE Render for US Cellular
ZTE is joining the Windows Phone camp and will be helping Microsoft push its mobile OS. The company has announced the ZTE Render for regional carrier U.S. Cellular and the device will be an entry-level device that runs Windows Phone 7.5 Tango, rather than the newest announced Windows Phone 8 OS. As such, the ZTE Render will be rendered non-upgradeable when released as Microsoft has stated devices with any version of Windows Phone 7 will not be upgradeable to Windows Phone 8.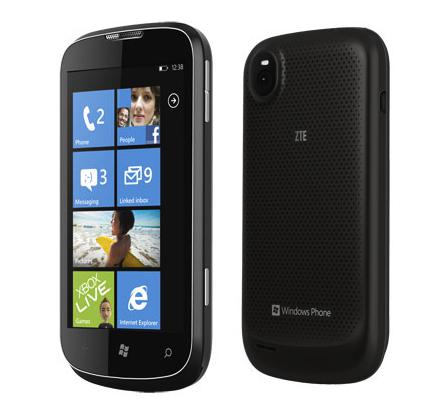 Still, the Render may be an affordable choice for customers of U.S. Cellular priced at $80 after a $100 mail-in-rebate. Pricing does require a two-year service agreement. However, it's unclear if many will jump on the device given Microsoft's more limited marketshare as well as the device being released with a soon to be obsolete OS.
The Render is a re-badge of the ZTE Orbit, which features a 4-inch WVGA display, single-core 1 GHz Qualcomm CPU, and 4 GB of internal storage. The device will also feature a 5-megapixel camera.
We had previously reported that customers who are looking to ZTE and Windows Phone 8 would have to wait until 2013, and it appears this will be the case as the Render is not a Windows Phone 8 device.