Zynga Lays Off More Staff, Acquires Clumsy Ninja Developer
The makers behind the once-popular Facebook game FarmVille is laying off approximately 15% of its workforce so that it can use that money to acquire the development studio behind Clumsy Ninja. Zynga announced during its quarterly earnings call yesterday that it would acquire NaturalMotion, while also lay off 15% of its workforce, which is a little over 300 employees, according to Re/Code.
Zynga says the layoffs are a part of a strategy to streamline its operations, and the acquisition is an effort to focus on the types of games that the company thinks will bring in the most revenue in the future. Clumsy Ninja is one of the most popular mobile games out there currently, so it certainly makes sense that Zynga would scarf it up for themselves.
Zynga paid $527 million to acquire NaturalMotion, which makes it the company's largest acquisition ever, even larger than its buyout of OMGPOP back in 2012, which unsurprisingly went nowhere after the game Draw Something kept dropping in popularity until it eventually died out into obscurity. Will the same thing happen with Clumsy Ninja?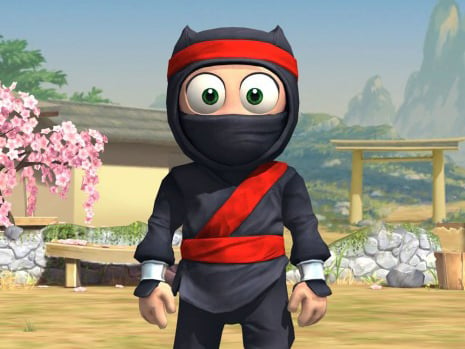 So why did Zynga acquire the makers behind Clumsy Ninja in the first place? CEO Don Mattrick says that "at their core, they have a breakthrough tools and tech pipeline which I believe will become more and more valuable as tablets and phones increase in their performance capability." Whatever that means.
While NaturalMotion is probably best known for Clumsy Ninja, the startup also has its name in games like Grand Theft Auto V, Red Dead Redemption and Max Payne. That's because the company started out making game engines that it licensed out to PC and console game developing studios, most notably Rockstar Games.
So the acquisition might just pay off for Zynga in the future, but it's definitely one of those things that we'll have to wait and see what ultimately happens. Zynga needs a big turnaround if it wants to stay alive and it's hoping that this buyout of NaturalMotion will be the saving grace it's been looking for.

This article may contain affiliate links. Click here for more details.