10 Best Galaxy Note 4 Accessories
Kenu AirFrame+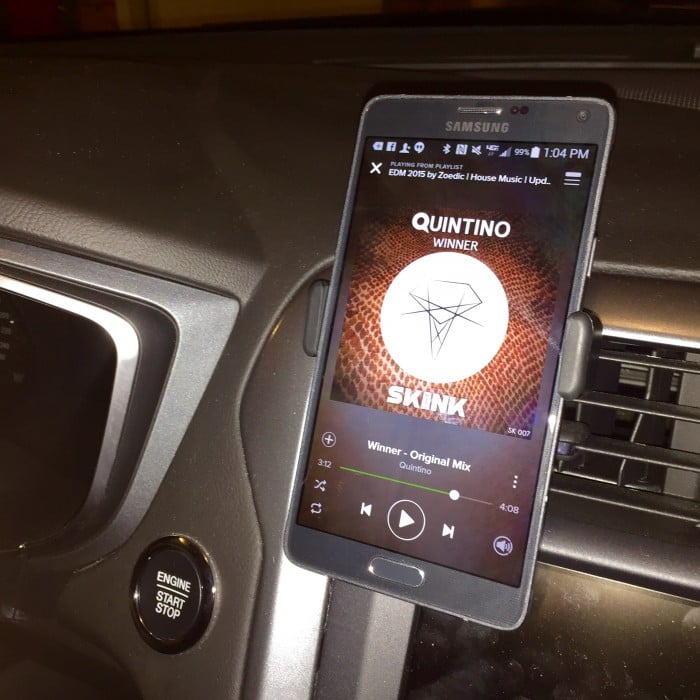 This is the best Galaxy Note 4 car mount you can buy and it is easy to take form one car to the next if you switch between rental cars or are just a two-car family. The Kenu AirFrame+ clips to any car vent and snaps around the Galaxy Note 4 so that you can see the screen for controlling music or getting directions.
The clip is sturdy, even with a big phone in it and you can use a credit card to turn it into a small kickstand for the Note 4 when you are between cars. This model fits smaller phones too, so you don't need multiple options to handle a car that you share with an iPhone user or someone with another device.

As an Amazon Associate I earn from qualifying purchases.