10 Cortana Tips for Windows 10 & Xbox Users
Microsoft has always had lofty ambitions for itself with users. Never content with just being a productivity powerhouse, the company experimented in music, reading and even smartwatches before finding success with the Xbox. The company has never been shy about putting Windows in the center of everything it does. Windows 10, the operating system upgrade the company began giving away to Windows 8 and Windows 7 users for free last year, is its latest attempt to deliver a cohesive experience across a huge range of devices. The Cortana personal assistant is a part of that push.
Cortana is one of two major things that connect Windows 10 phones, tablets, desktops, notebooks and other devices together. From any device running Windows 10, users can ask the personal assistant to add new appointments to their calendar, get the latest weather and search for news. She has a personality of her own too, returning sassy, yet interesting answers for questions that users ask with a voice command or through text. She can also control certain settings, making her a perfect rival for Apple's Siri personal assistant. She's like Google Now in that she gathers data in real-time, all to make life easier. She'll remind you to leave for your appointments based on real traffic conditions.
Read: Windows 10 Review – A Love Affair
No longer fine with hoping that users pick up smartphones running Windows, the company expanded Cortana to iPhone and Android devices too.
Here are 10 Cortana tips for getting the most out of Microsoft's personal assistant.
Turn on Hey Cortana Command
The first thing that you have to do when setting up Cortana, is configuring the Hey Cortana command. It's not that typing inquiries or pressing the microphone button is a chore, just that voice commands from across a room are more convenient.
Click or tap on the Cortana search field in the taskbar. Now tap or click on the Settings cog in the bottom left corner. There should be an option to let Cortana listen and respond to voice commands. Only use this feature if you're comfortable with your device's microphone always being on. This feature may be in Cortana's Notebook on devices that don't have the Windows 10 Anniversary Update installed just yet.
Add Your Name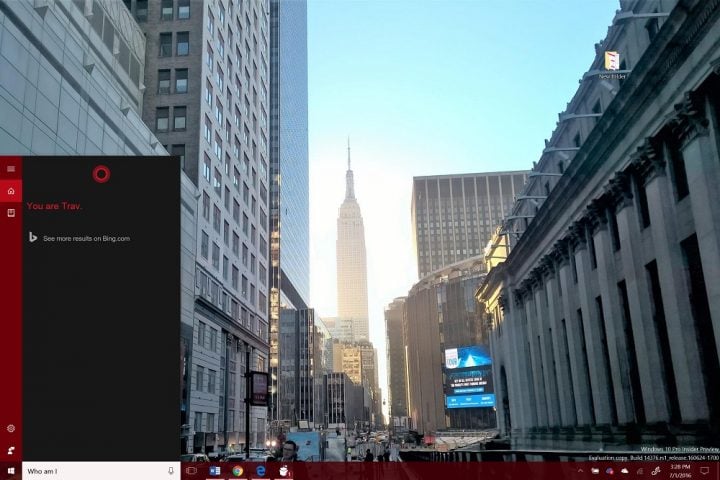 Make Cortana more personal by adding your name to her Notebook in the About Me section. If you also include your work address, home address and your favorite places, she'll give you directions to those places too. Listing your favorite places is great so that you can leave yourself a location reminder without having to provide a full street address.
Track Packages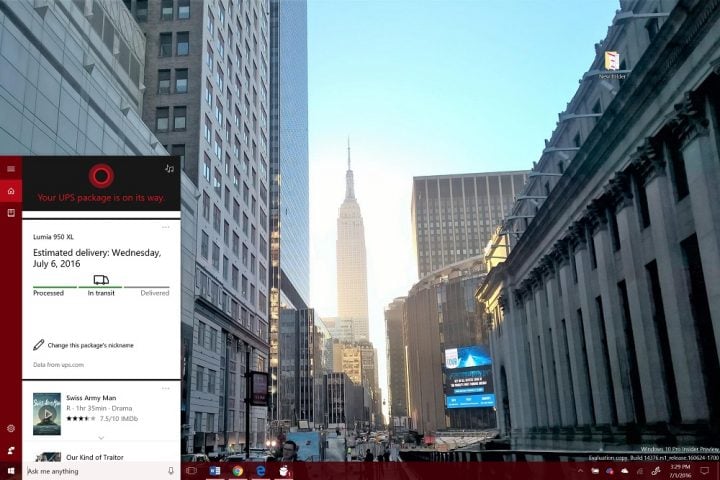 If you've given Cortana permission to monitor your email account, she'll automatically add shipping information for the items that you order online. You can manually enter tracking information for packages that don't surface there automatically from the Notebook under Packages.
Package tracking syncs across the different versions of Cortana, meaning Cortana is a cross-platform package tracker in addition to being a great personal assistant app.
Add News Topics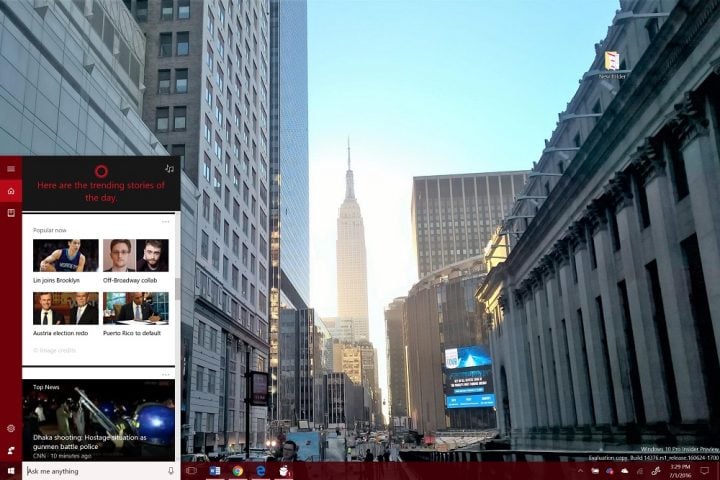 Cortana's foundation is providing news and information. She'll use your location to get you the latest news stories specific to your area. In addition to that, you can add specific topics for Cortana to monitor. You'll get alerts on important topics and news cards containing local happenings, national news and any other interests that you specify.
Open the Notebook and tap or click on News.
Read: 36 Epic Windows 10 Features to Upgrade For
Get Low Battery Alerts from Android & Windows
Sometimes you're in another room and don't realize that you are missing text messages and alerts from your apps. Maybe you don't know that your phone is going dead either.
Install the Cortana app on Android and you can get real-time alerts for all of those things.
Track Your Favorite Sports Teams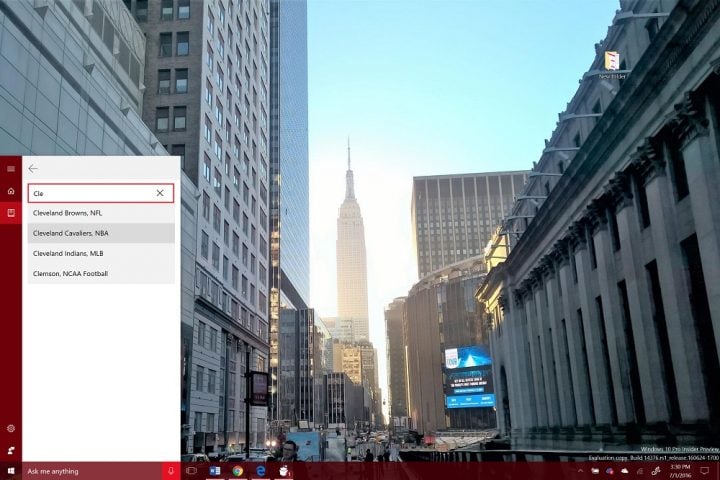 Missing a game because of work or a prior engagement? Have Cortana monitor the scores for you in real-time by telling her what your favorite teams are. She'll keep you abreast of each game's score and more. Set your preferences in Notebook under Sports.
Send Emails and Text Messages with Cortana
Paired with Cortana on Android or Windows mobile, Cortana can send text messages. Just ask her to send a text message to a specific person in your address book and have the companion app installed on your phone. On her own, Cortana can send emails to users in your address book too. Just ask her to send an email and she'll guide you through the rest of the process.
Identify Music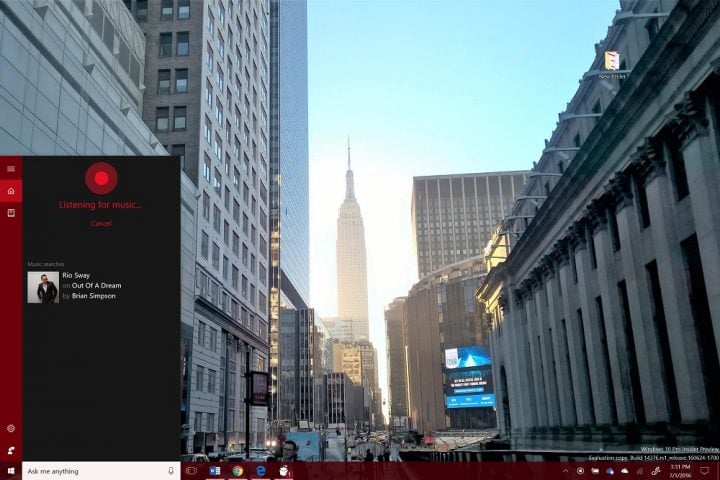 Ask Cortana, "What song is this?" to get her to find the track that you're currently listening to from another device. You can also tap or click on the musical notes in the top-right corner of her window for the same action.
Connect to Office 365
Microsoft's Office 365 service is growing fast. Millions of business both big and small use the service to get their employees access to Word, Outlook, PowerPoint, OneNote and OneDrive for business. Separating your work information and personal information is always a good idea.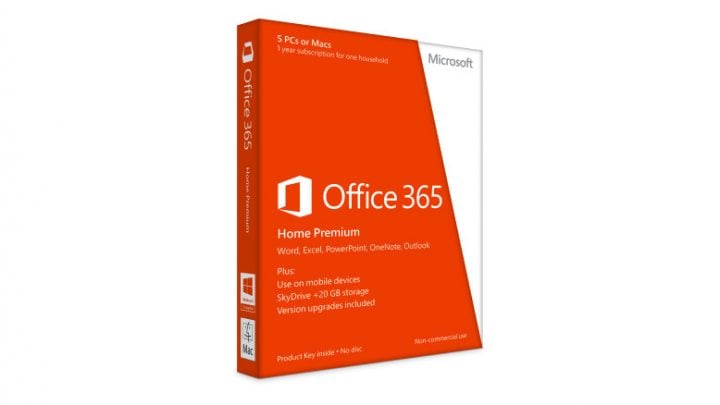 Read: Microsoft Office 365: 3 Things You Need to Know
Problem is, Cortana can only remind you of appointments and events when connected to the account that has those events. As such, she has a lot of personal information, but possibly doesn't have access to what's going on with your work calendar and email. Microsoft recently addressed this issue by letting Cortana directly access Office 365 accounts. This means that she can peer into your business calendar for events too.
You can add your Office 365 account from the Notebook area under Connected Accounts. Note that there's also support for Linkedin, Xbox Live, Uber and Microsoft Health.
Read: 14 Everyday Windows 10 Problems & How to Fix Them  
Get Coupons and Shopping Alerts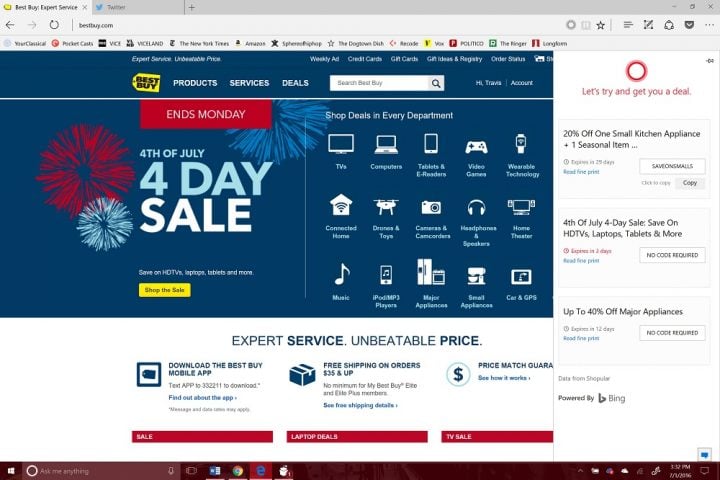 Cortana is deeply integrated into parts of Windows 10. If you're working on a Windows 10 PC, she'll surface in the Microsoft Edge web browser, offering you discounts on shopping websites and more. You can right click on any text you see in the browser for more information from Cortana too.
Gotta Be Mobile will continue to add to this list of Cortana tips as she's enhanced and improved by Microsoft.

As an Amazon Associate I earn from qualifying purchases.