Apple iPhone 5c Case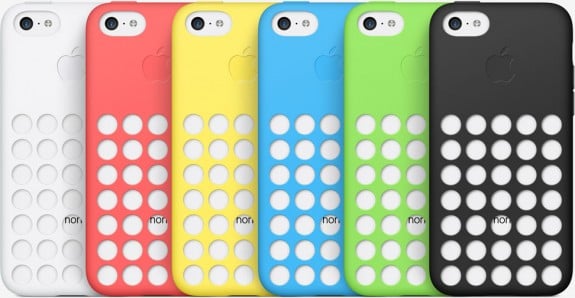 We decided to end with the Apple iPhone 5c case, because many will want to give it a look. At $29 it's a decent price, especially compared to the Calypso cases in the previous slide. Apple made this case with silicone and offers them in colors matching the iPhone 5c itself.
Some people call the Apple case the Connect 4 case, thanks to the grid of holes on the back meant to reveal the color of the iPhone 5c. We don't like that they left a spot open over the word iPhone printed on the back of the iPhone 5c. With the case on the letters "hon" or "non" show through and look ugly.
With all the phone and case colors, users can pick from up to 30 combinations of color. Pick one up today.

As an Amazon Associate I earn from qualifying purchases.