10 Rory McIlroy PGA Tour Release Date Tips
Tomorrow is the Rory McIlroy PGA Tour release date for Xbox One and PS4 which means that golf fans all over the world will finally get access to a big name golf simulation. With the Rory McIlroy PGA Tour release date just a day away, we offer a few release date tips for those that are thinking about buying the game and those that are already committed to it.
In 2014, EA confirmed another installment in its long-running PGA Tour series of video games for the PlayStation and Xbox. After a lengthy wait, everything has finally come together and EA is poised to release its next big golf game titled Rory McIlroy PGA Tour for Xbox One and PS4.
The game comes with Tiger Woods on the cover and it also brings a number of exciting changes including zero load times, new game modes, and more. Best of all, the game is set to be released tomorrow after a short delay that saw its release pushed from June to July.
Naturally, PS4 and Xbox One owners are excited, particularly those who have been waiting for a year or more for the game's release.
With the Rory McIlroy PGA Tour PS4 and Xbox One release less than 24 hours away, we want to arm you with some release date tips that will help those of you that have pre-ordered the game and those of you who are still on the fence about buying the game. Here are our Rory McIlroy PGA Tour release date tips.
Set Aside Time to Install, Free Up Space Now
Let's start with some tips for those of you who have already committed to the game.
If you've already pre-ordered the game online, you can go ahead and pre-load the game so that you can play it once the clock strikes midnight in the United States' eastern time zone. This is the only way you can start playing at midnight because stores won't be holding release parties to celebrate.
Set aside some time to install the game. You shouldn't run into any download issues but you'll still want to keep an eye on the download just in case. The game is about 26GB in size which means that it should complete in a reasonable amount of time over a fast connection. If you have a slow connection, commit some more time to monitoring it.
If you are tight on space, and some of you will be if you don't own an external hard drive, use this time to start taking a look at how you want to free up the space to play the game. For some of you, this might be a little tricky so look into it now if you haven't downloaded and installed yet.
The First Thing You Should Do Once You Start Playing
If you're new to the series or even if you're a savvy vet, one of the first things we recommend doing once the game gets going is figuring out which play style fits you best.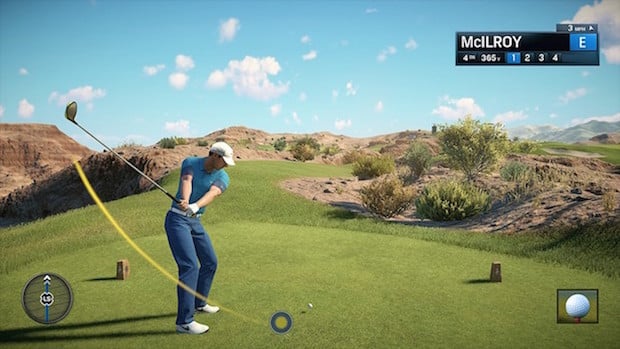 The game comes with several different swing modes including Arcade, Classic, and PGA Tour. Here's how they breakdown according to EA:
Arcade:

This style uses a simple analog swing mechanic that is familiar for to those who have played previous games in the versions of PGA TOUR franchise. The length of your backswing determines the power of your shot, while keeping your swing on plane will affects accuracy.

Additionally, aids like power boost, spin, and an aiming arc will help make this style the most accessible. It's like slipping right back into a comfortable, broken-in pair of golf spikes.

Classic:

Remember how you used to push the "A Button" back in the day to set the power, then tap it again to lock in accuracy? Classic controls bring those days back, using a 3-Click meter to determine how far your shot goes and how accurate you hit it.

However, this isn't some rookie mode though, you've got to get the timing just right to hit the perfect shot. You also can't add spin after the fact, so if the ball starts veering off-line you'll just have to be ready to deal with the consequences.

Tour:

The true pros will want to try out the Tour control scheme, as it feels the closest to the real thing. The length of your backswing and the speed of the follow-through set the power, while accuracy is determined by how straight a line you make with the analog stick.

There are no assists such as spin, zoom and aiming arc. Just you, the club and the ball.
Play a few holes with each to determine which you like best. We've settled on Arcade mode, a mode that we've been fond of since the days of Tiger Woods PGA Tour.
Prepare for Rory McIlroy PGA Tour Problems
If you're looking to play right at midnight or at any time during the first few days, expect to encounter some problems with the Online mode and more.
Some of the biggest issues that developers deal with immediately after a game's release are the network problems that plague the online mode. Dropped matches, lag, and other issues tend to plague games at the start as tons of people crush the servers for the first time.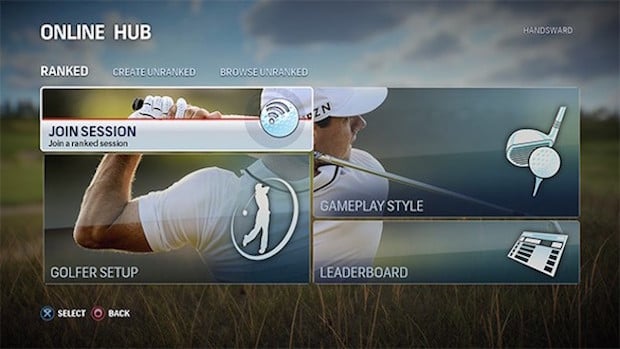 EA's servers have been known to have problems on day one (FIFA and Madden both did last year) so you'll want to anticipate a few growing pains on release day and beyond.
Online problems won't be the only bugs and issues that EA needs to work out. We're already seeing a growing list of Rory McIlroy PGA Tour problems emerge and that list will likely grow after the game's release tomorrow.
If you don't want to deal with any of these initial hiccups, we recommend waiting a few weeks while EA works to deliver its first couple patches.
Keep an Eye on the Forums
If you've already bought Rory McIlroy PGA Tour, you'll want to keep an eye on EA's forums and perhaps even the Xbox One Reddit for details about upcoming patches, fixes for problems, and DLC.
We've already seen tons of threads pop up on both forums and both are great resources for those looking for details about upcoming content and potential fixes or workarounds for issues.
You're also encouraged to report bugs and issues to EA so that the developer can wipe out those problems in future patches for the game.
Physical Vs. Digital More Important Than You Think
Now, lets move onto some release date tips for those of you who are still on the fence.
First, remember that there are some key differences between buying the game in physical form and buying the game in digital form.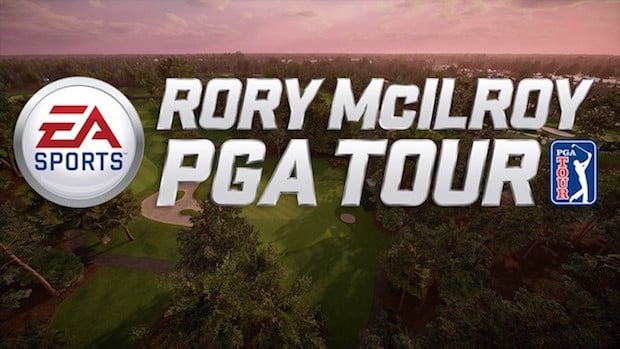 If you buy the game in digital form, you'll cut down on clutter and you'll also gain easy access to the game on your console's dashboard.
If you buy the game in physical form, you'll be able to lend the game out to your friends with the Xbox One or PS4 or sell the game if you decide that you want to get rid of it down the road. You'll really want to dig into the two options before you come to a decision tomorrow or whenever you decide to pull the trigger.
Look for Rory McIlroy PGA Tour Deals Now
If you're looking to buy today or tomorrow, poke around for some initial deals.
If you're thinking about pre-ordering, you only have a few hours left to take advantage of Microsoft's $10 Xbox gift card deal and/or Amazon's pre-order bonus. Pre-ordering the game will also net you the TPC Scottsdale course for free.
You can also look into Best Buy's Gamers Club Unlocked program. If you get a membership, you'll knock the price of the game down to $48.
We should see a few other deals pop up in and around the release date so if you're getting antsy and you want this game, make sure to take a look around before you buy.
But If You Want the Best Deals, Wait
We don't expect to see gigantic price cuts around the Rory McIlroy PGA Tour release date. There will likely be some smaller deals but don't expect anything major.
If you're looking to score a major deal on Rory McIlroy PGA Tour, you'll want to hold off for a few weeks as you wait for the smoke around the release to settle. If you do that, you'll likely open yourself up to bigger and better deals on the game. Typically, retailers like Amazon will drop game's $15-20 a few weeks after the release.
It's hard to predict but if you want more than a few dollars off this game, we'd hold out for a little while longer.
Keep An Eye Out for Rory McIlroy PGA Tour Reviews
We haven't seen critics release their full Rory McIlroy PGA Tour reviews just yet. If you're on the fence about this game, we'd wait for the initial batch of reviews to come out.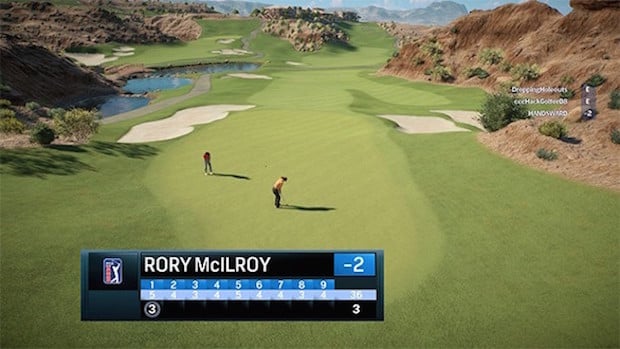 Typically reviews come out in and around the release date so we could see some appear later today or tomorrow. That said, we should see reviews for this game emerge for several weeks after its release.
You'll want to wait for a wide range of feedback from critics to see what the consensus is. To do that, keep an eye on sites like Metacritic.
Gather User Feedback
You'll also want to gather feedback from other players before you make a decision. Metacritic, EA's forums and places like Reddit are great resources for that and you'll want to keep an eye on them as we push away from the game's release date. We'll almost certainly see a number of people post their thoughts on the final version of the game in the hours, days and weeks ahead.
It's important to absorb that feedback and it's important to take in a diverse set of opinions. Don't just focus on the feedback of PGA Tour fans. Dig into the feedback of newcomers as well.
Play the Demo If Still You Can't Decide
If you still can't decide after looking into reviews from critics and Rory McIlroy PGA Tour buyers, you might want to think about getting a cheap EA Access membership and playing the Rory McIlroy PGA Tour demo. You'll get to play the game for 10 hours and you'll also get 10% off the game if you decide to buy the full version.
10 Exciting Rory McIlroy PGA Tour Details
Rory McIlroy PGA Tour Release Date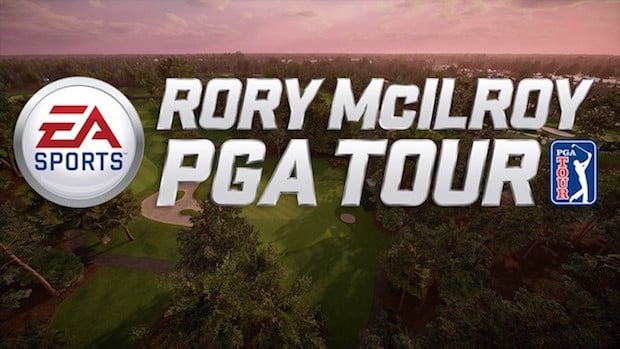 As a reminder, the Rory McIlroy PGA Tour release date for PS4 and Xbox One is now just a few short days away after a bit of a delay.
After several years of development, the game is set to arrive on July 14th for both current-generation consoles. The Golf Club is available for Xbox One and PS4 but EA's title represents the most exciting golf simulation for these consoles.
It looks like EA has put a ton of effort in in the years since the last Tiger Woods release and we're excited to see how the final product shapes up. We spent many late nights playing Tiger Woods' PGA Tour against friends and people online and we're hopeful that Electronic Arts' new installment does the rest of the series justice.
It's an exciting time if you're a avid gold fan and an Xbox One or PS4 owner.

This article may contain affiliate links. Click here for more details.