10 Things the Galaxy S6 Can Do That Your iPhone 6 Can't
The Samsung Galaxy S6 is a major upgrade from the Galaxy S5 and even though it drops several key features there are still 10 things the Galaxy S6 can do that the iPhone 6 can't.
The iPhone 6 is Apple's latest iPhone that runs iOS 8, and will soon work with the Apple Watch. Announced last fall it is nearly six months old, and the new Samsung Galaxy S6 brings a feature list that includes many things you simply can't do with an iPhone 6.
When we looked at the iPhone vs Samsung comparison in 2014 Samsung was out in front with a waterproof Galaxy with the option to switch to a fresh battery and to add more storage with a Micro SD card. Samsung killed off all three of these features this year in favor of a new glass and metal design.
Even though Samsung killed off-key features, users who want to compare the iPhone 6 vs Galaxy S6 will still find 10 important things that the Galaxy S6 can do that the iPhone 6 can't.
If you decide to jailbreak the iPhone 6 you can add one of these features and you can buy a case to add one feature, but in this comparison we are looking at what you get right out of the box.
Here are 10 things the Galaxy S6 can do that the iPhone 6 and iPhone 6 Plus can't.
Wireless Charging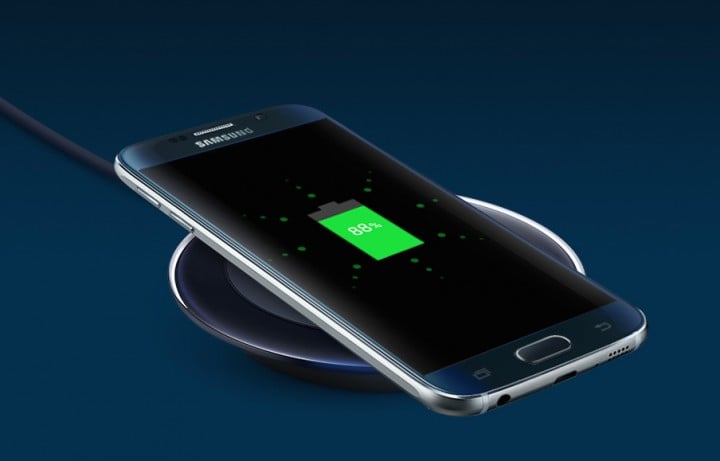 Samsung includes wireless charging on the Galaxy S6 that lets users place it on a charger without connecting a cable. This works with the two most popular wireless charging formats that you will see in cars and in some restaurants. Ikea is building new furniture with built-in wireless charging support as well.
This is a first for the Galaxy S series which only offered wireless charging with a replacement back that Samsung charged more than $50 for. Users still need to buy a charger, but it is still a big plus.
The iPhone 6 doesn't support wireless charging. You can buy a case, an adapter or a small ring, but it doesn't match built-in wireless charging.

As an Amazon Associate I earn from qualifying purchases.