10 Things to Know About Android 6.0 Marshmallow
On October 5th, Google started rolling out the Android 6.0 Marshmallow update to new Nexus smartphones and tablets. This brand new software delivers tons of new features, security enhancements, better battery life, and more. Now that Marshmallow is here, and will be coming to most recent phones from Samsung, HTC, LG, Motorola, Huawei, and most other Android phones in the near future, below are 10 things to know about Android 6.0 Marshmallow.
Since late May Google's offered an early developer preview, or beta, of Marshmallow. Back then it was called Android M, and the company released three developer previews so all apps, games, and more would be ready for the inevitable release. Before we break down 10 key new things you need to know, the link below is a detailed comparison between Marshmallow and Lollipop.
Read: Android 6.0 vs Android 5.1 Lollipop: What's New in Marshmallow
On September 29th Google officially announced the Android 6.0 Marshmallow release date along with the unveiling of the new Nexus 5X and Nexus 6P smartphones. Google promised the update would arrive the next week, and it arrived for the Nexus 5, Nexus 6, Nexus 7, Nexus 9 and Nexus Player on October 5th. Here's what all Android users need to know about it.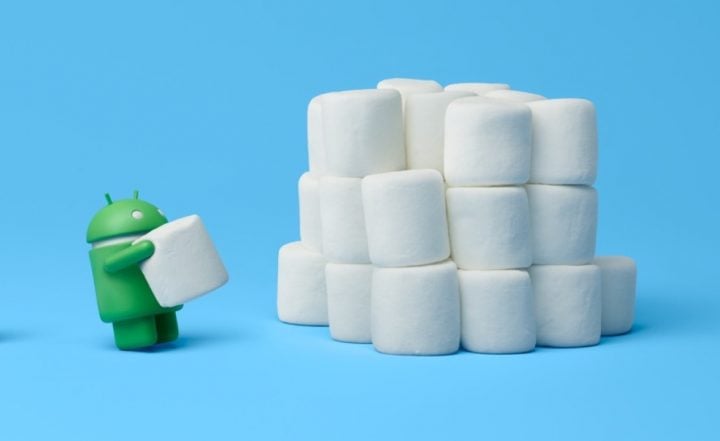 For starts, it needs to be made clear that Android 6.0 Marshmallow doesn't look extremely different, with a few improvements here and there, or changes to icons, but it's a completely revamped operating system for smartphones and tablets. Google polished the edges, fixed some problems, and made significant improvements to performance and battery life. All while adding a few new features at the same time.
Now that Android 6.0 Marshmallow is here and rolling out to select Nexus users, and will be coming to most recent Android phones in the coming weeks and months, here's 10 things to know about it. Users can also get a crash-course with this Android 6.0 Marshmallow Quick Start Guide, provided by Google.
Google Now on Tap
With Google Now on Tap searches are just a tap away, and users won't have to leave or stop what they're doing, to get extremely detailed search results of certain things. Tap and hold the home button while in a text message, reading an email, or chatting on Facebook Messenger, and Google Now on Tap reads and analyses what's on the screen, and finds relative information.
Now on Tap searches and is contextually aware of what's on the screen. Above I got an email to see a movie (The Martian) and it knew it was for the movie, not the book. It found apps I have installed like IMDb that can give me info, links to more details, movie times, and even a YouTube link to watch the trailer, all without ever leaving the email. It's multi-tasking unlike ever before.
Now on Tap can help with whatever is on the screen whether you're reading, watching something, or even hearing a song. It does it all, and is quite magical. You'll need to try it to truly understand and enjoy Google Now on Tap.
Battery Life with Doze
Google worked very hard on improving battery life in Android 6.0 Marshmallow. Making our phones and battery work smarter, not harder. When a phone or tablet is at rest on a desk, a new feature called "Doze" kicks into gear and puts the phone and its apps into a deep "doze" sleep state.
It did this before, but now is far more aggressive, and has shown to increase battery life by 30% on tablets, and slightly less on smartphones because we use (and move them) more, so Doze isn't activated as often.
Apps will conserve battery life in this mode, but important things like emails, alarms, notifications and more will still get through the cracks to keep users informed. Doze, so far, is extremely impressive and will make all Marshmallow updates improve battery life over Lollipop.
App Permissions
Permissions and security is important, and this has been reworked in Android 6.0 Marshmallow. Instead of agreeing to permissions when users install an app, the app has to ask for each permission as it uses it. This means Facebook Messenger can't see your contacts, phone number, or reveal your location unless you approve the permission first.
Instead of all or none. If something wants to access the camera, the user has to approve that permission, same goes for location data, etc. This means rogue apps can't access the internet without your approval first. Making Android safe, more secure, and protecting the users privacy on an app-by-app and permission basis.
Users can even head into settings > apps > open an app and revoke permissions whenever they'd like.
Fingerprint Support
Just like TouchID with the iPhone, or Samsung's Galaxy range that use fingerprint scanners, now all Android devices can enjoy the same technology once more manufacturers add fingerprint scanners. Fingerprint support is natively build into Marshmallow.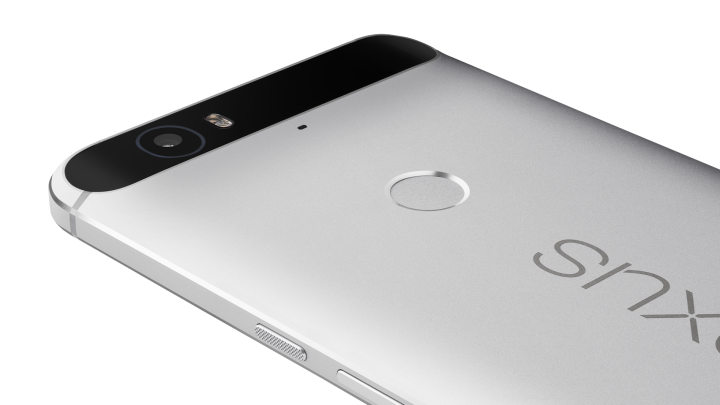 Forget typing in passwords to buy apps, using a code or pattern to unlock your device, or even signing into apps or websites using login information. Fingerprints can be setup to do all of that for you, and more. Including making easy wireless mobile payments with Android Pay. Just tap a finger to the scanner and your phone unlocks, signs in, and does all types of things.
Improved Security
With Android 6.0 Marshmallow our smartphones and tablets will be very safe and secure. When devices boot up there's a new verified boot feature that will ensure the firmware is stock, and hasn't been tampered with. This can be worked around for the custom ROM and software community, but regular users will be alerted if something has been changed or modified. Essentially safeguarding phones from malware or rogue apps.
This, along with fingerprint support, and more security updates in the future will ensure Android is one of the safest operating systems in the world. Google's even promised monthly security updates, and most manufacturers like Samsung and Motorola have promised to do the same to keep our devices safe and secure.
Android Pay
Just like Apple Pay and the recently released Samsung Pay, now all Android smartphones on Android 4.4 and above with NFC can make wireless payments. Using the new Android Pay app, simply add a credit card and using tap to pay users can easily and quickly pay for millions of items around the United States without even getting out their wallet.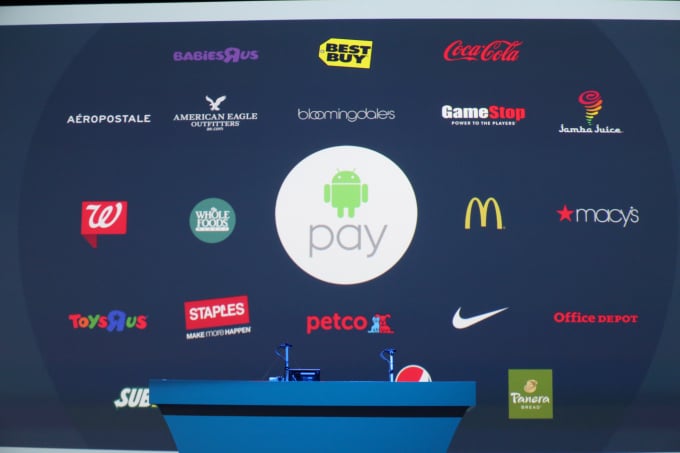 Android Pay is safe, secure, and easy to use. It also works with fingerprints. Users can pull out the Galaxy Note 5 or Nexus 6P and tap their fingerprint which confirms they're the user, and make a wireless payment at Starbucks, airports, gas stations, vending machines and anywhere else that supports wireless payments or Apple Pay.
Read: Android Pay vs Samsung Pay: What's the Difference
Android Pay works in a lot of places, and is the next step in wireless payments. More locations, banks and carriers will join Android Pay in the near future.
Auto Backup & Restore
The Google Play Store and even Android 5.0 Lollipop had restore features where users could restore previously downloaded apps, or even with Tap n Go restore with Lollipop, instantly transfer one phone's contacts, apps, icons, accounts and more by tapping a new phone to an old one.
With Android 6.0 Marshmallow this has all been majorly improved to make it easier than ever to erase a device, upgrade to a new one, fix problems and more without the hassle of "redoing your phone" every time.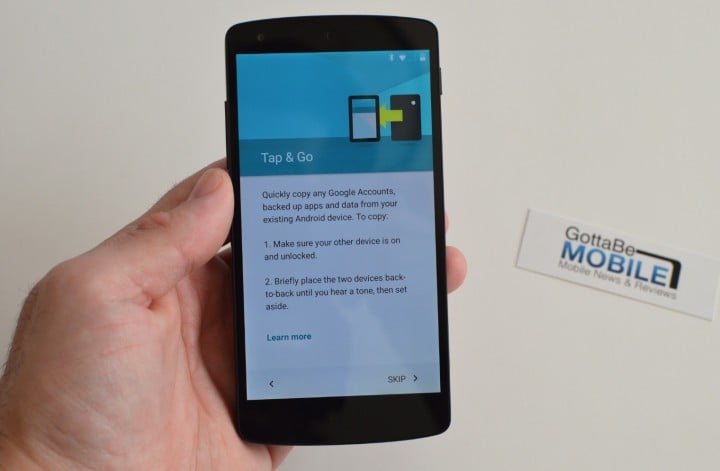 Marshmallow has a new auto backup mode for apps that doesn't just backup the app, but it saves all the data and settings too. Meaning your settings, game saves, and all information, rather than just the app.
All your accounts, details, contacts, and even apps will automatically restore to new devices, and users can choose what restores, and what doesn't, too. Marshmallow goes one step further though, and backs up users call log, sync settings, preffered apps, do not disturb settings, and much much more. Basically making it like you never switched phones. Everything will be a breeze. We'll dig into this more in our full review.
Improved Voice Controls
One thing that is missing from most coverage, hands-on videos, or changelogs are the improvements to Google Search and voice controls. In Marshmallow users can do conversational search (even in apps) like never before. Essentially a dialogue with apps and search.
Ask Google Now about a movie, then ask "when was it released", or who was the star actor, and "how old is he" and Google search will understand the conversation and answer questions about the movie, then the actor, and then switch to information about him/her. It's very powerful, and you can try it yourself now on most Android 4.4+ phones or tablets.
You can even ask apps like TuneIn to Play some music, and it'll ask back "What Genre" or "What Song?" to give us more options. It's like Google Search and Siri combined.
USB Type-C and Fast Charging
This isn't necessarily just limited to Android 6.0 Marshmallow, but most future phones and tablets won't use old micro-USB cables, but the new USB Type-C that's reversible, and very fast. One cord will do everything.
USB Type-C will is reversible so you never need to worry about which way to insert it, transfers data at very quick rates, and can even be used as HDMI-out with an adapter. USB Type-C is very universal and fast. It's the future port for all Android devices.
Then there's fast charging, also known as "Quick Charge" by Qualcomm. This essentially lets our phones go from 0-50% in under 30 minutes, and fully charge in usually less than 80 minutes. Older devices took 2-3 hours to recharge. This is safe for the battery, extremely convenient, and I'll never buy a device without Quick Charge technology again. Android 6.0 Marshmallow supports this, and in 2016 Quick Charge 3.0 will be in most smartphones, allowing 85% recharge in 45 minutes. Now that's impressive.
Flex Storage
This last one (of many) might be a bit confusing. There's obviously much more than 10 new things in Marshmallow, so hit our comparison at the top of the page for more details. That said, the last thing we wanted to mention is called "Flex Storage". With Marshmallow Google changed the way SD cards work with Android. Before they were just an extra storage option, often slower than internal storage, and for anyone that's pulled out an SD card and tried to play a game and had it fail, it's because the information was on the micro-SD card.
In Marshmallow when we use an SD card or connect an external storage device like a USB thumb drive, Flex Storage mode and Marshmallow allow it to act like increased internal memory on a device. This makes apps and games run better, not to mention look and feel like they're right on the device, rather than using File managers and more to find content. This even safely encrypts data on SD cards so they are locked to your device, further keeping Android safe like we mentioned above.
Conclusion
Again, these are just a few of many major changes in Android 6.0 Marshmallow coming to a smartphone or tablet near you soon. Google's currently rolling out Android Marshmallow for the Nexus 5, Nexus 6, Nexus 7, Nexus 9 and Nexus Player, and the LG G4 will get it next week. We can expect phones and tablets from LG, Samsung, Motorola, HTC, and many others to arrive in the next 1-4 months.
Read: Android 6.0 vs Android 5.1: What's New in Lollipop
One more time, for those that want to see much more regarding what's new in Android 6.0 Marshmallow, the walkthrough above has multiple screenshots comparing it to Android 5.1 for a better idea of what to expect once your device gets the latest software. Stay tuned for more details regarding updates, and if you've received Android 6.0, enjoy it.

This article may contain affiliate links. Click here for more details.