9 Things to Know About the Fallout 4 Wasteland Workshop DLC
Now that the first three Fallout 4 DLC release dates have come and gone we want to take a look at the most important things to know about Bethesda's Wasteland Workshop DLC for Xbox One, PlayStation 4 and PC.
Earlier this year, Bethesda confirmed three Fallout 4 DLC add-ons for the Xbox One, PlayStation 4 and Windows PC.
The first add-on, Automatron, arrived in late March after a stint in beta. Automatron added new quests, armor, enemies, weapons, and customizable robots. It's available right now via the Season Pass or $10 as a standalone add-on.
In April, Bethesda released its second piece of Fallout 4 DLC, an expansion dubbed Wasteland Workshop. Like Automatron, Wasteland Workshop is now available for Xbox One, PlayStation 4 and PC in regions around the world.
As we push deeper into the year, we continue to see new Wasteland Workshop details emerge for current owners and prospective buyers.
With that in mind, we want to take a look at the most important things Wasteland Workshop owners and buyers need to know about the DLC as we move into the summer months.
It offers a quick review of the second Fallout 4 DLC, a look at Wasteland Workshop problems plaguing PC and console users, the Wasteland Workshop download size, and a whole lot more. Keep these details in mind as we approach the next Fallout 4 DLC releases.
Wasteland Workshop Problems & Fixes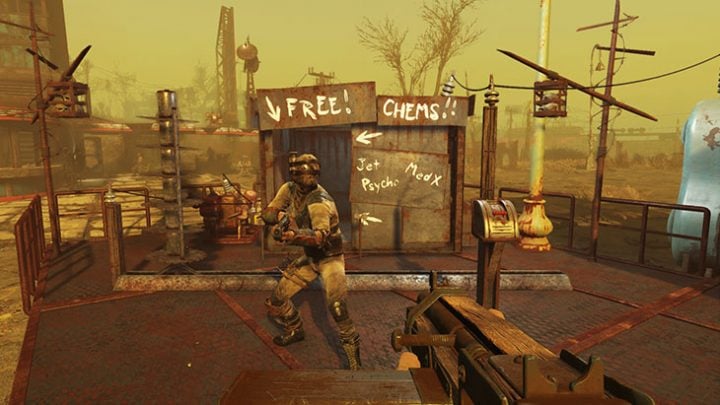 As we move further away from the Wasteland Workshop release date we continue to hear about some of the problems plaguing those who are using the DLC.
Gamers have encountered texturing issues, issues getting combatants to fight inside of arenas, buggy items including walls roofs and platforms for arenas, and problems getting the Wasteland Workshop to show up on Xbox One, PS4 and PC.
If you can't get the DLC to show up, check out those links above. They lead to potential fixes from Bethesda itself.
It's unclear when an update for Wasteland Workshop bugs and performance issues will roll out. The developer has rolled out new versions of the Fallout 4 1.5 update but they've focused on fixing Automatron and Bethesda's official Fallout 4 mods.
While we wait for the next update, please take a look at our list of fixes for common Fallout 4 problems and Bethesda's support forums for assistance.