10 Things to Know About the Galaxy Note 5 Release Date
Nothing is confirmed but it looks like the Samsung Galaxy Note 5 release date is inching closer to reality. With rumors starting to pick up, it's an appropriate time to take a look at what we know and also what we think we know about the Samsung Galaxy Note 5 release date.
The Samsung Galaxy Note 5 is just now becoming a blip on the radar for consumers in the United States and around the world but this is a phone that we, and many others, have been tracking since the beginning of the year.
Galaxy Note 5 rumors have been emerging since the early part of the year only now they've started to firm up ahead of Samsung's usual Galaxy Note launch window. Now that rumors have picked up and bigger media outlets are covering the device, we're starting to see interest in the phone skyrocket.
Nothing is confirmed but we've seen Galaxy Note 5 rumors outline potential Galaxy Note 5 specs, Galaxy Note 5 carriers, Galaxy Note 5 accessories, and yes, the Galaxy Note 5 release. Launch date rumors have been sporadic but last week we saw a couple of extremely interesting bits of information seep to the surface ahead of Samsung's inevitable announcements.
With the Galaxy Note 5 now in the spotlight, we want to take a close look at the all-important Samsung Galaxy Note 5 release date and what we know about it right now. This includes the latest Galaxy Note 5 rumors and this includes some of our own thoughts pulled from years of experience with Samsung and its Galaxy Note releases.
Here's what we think you need need to know right now about the Samsung Galaxy Note 5 release date.
Samsung Galaxy Note 5 Launch Date
In 2011, Samsung set the precedent for future Galaxy Note launches with an announcement at IFA in Berlin, Germany. Since then, IFA has served as the launch pad for four more Galaxy Note launches including last year's Galaxy Note 4 and Galaxy Note Edge Unpacked launch event. This year could be different.
While most expected Samsung to once again announce the Galaxy Note 5 at IFA 2015 (it starts September 4th), it looks like Samsung might have something else in mind.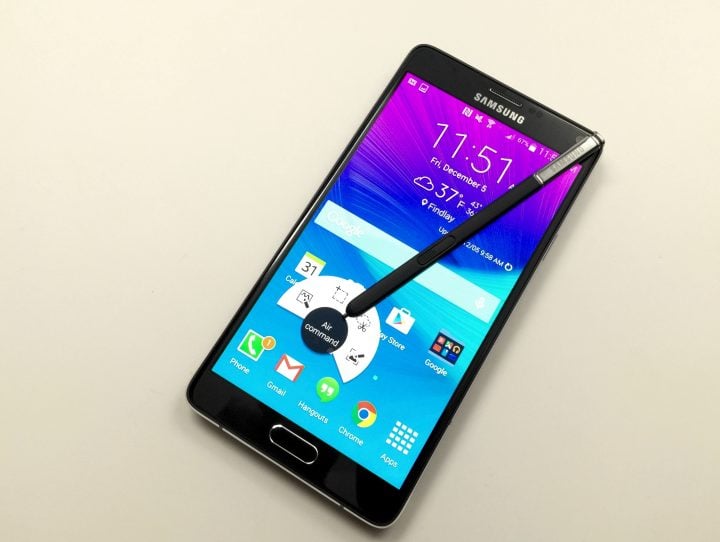 According to two reports, one from Reuters and one from The Wall Street Journal, Samsung's planning to launch the Galaxy Note 5 in mid-August. A specific date has not been revealed. This wouldn't be the first time that a Galaxy Note launch has taken place in August, the Note 2 arrived on August 29th, but it would be the first Galaxy Note launch to completely skip IFA.
The consensus is that Samsung's moving the date so that it opens up some space between the Galaxy Note 5 announcement/release and the arrival of a new iPhone. Apple's iPhone 6 and larger iPhone 6 Plus remain hot sellers and an iPhone 6s is rumored for later this year.
Not everyone believes that this will help Samsung compete though. HDC Asset Management fund manager Park Jung-hoon told Reuters that:
I don't know how much the earlier launch will help boost the company's average selling price for smartphones, but this suggests that Samsung will work hard to maintain its market share for the high-end market.
Only time will tell.
Media Invites Soon?
If Samsung really is planning a mid-August announcement for the Galaxy Note 5, we should see media invites sent out in the near future.
Typically, Samsung sends out invites about a month ahead of its Unpacked events so that the media (and its own employees) and make the proper travel arrangements. If Samsung sticks to protocol, we could see invites sent out as soon as next week. Nothing is confirmed though.
While Samsung's used a wide range of venues for its Galaxy S launches, it has never strayed from Berlin for the Galaxy Note launch. So, it will be interesting to see where it makes its announcement if the Galaxy Note 5 really does come in August. Some safe bets would be New York and London though we wouldn't discount Seoul, China, or even Berlin itself.
Galaxy Note 5 Release Date
These reports outline the Galaxy Note 5 launch date, that's the day that Samsung will announce the device, not the actual day that the device will hit shelves.
Reuters says that this "mid-August launch will likely put the new Note smartphone model on the market ahead of arch-rival Apple Inc's next iPhones." Key word, likely. Nothing is set in stone yet it seems.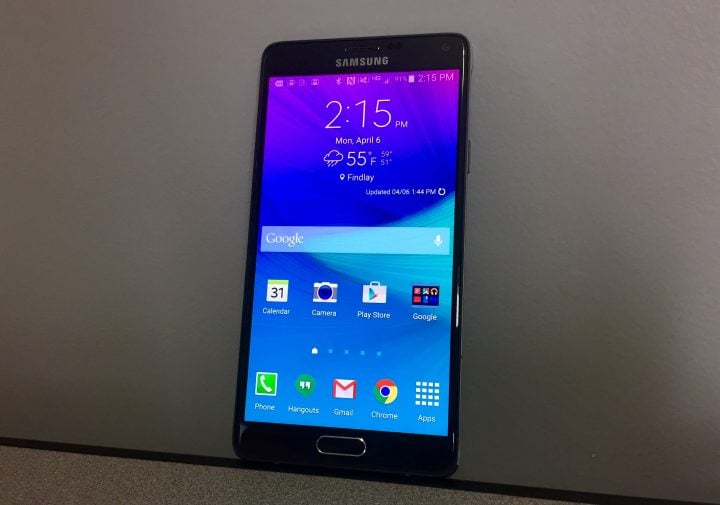 There are a few things to keep in mind as we push onward towards August. One, Samsung's release dates typically come a few weeks after the announcement. In other words, we could see a late August Galaxy Note 5 release date or an early September release date from Samsung.
And two, Samsung is planning to fire up its Samsung Pay platform in September and analysts believe that its arrival will coincide with the arrival of the Galaxy Note 5. If you're in the hunt for a new device, smart money's on September for a release, at least at this point.
Staggered Release Dates
It's also worth mentioning that smartphone manufacturers typically don't release their flagships to countries all at once. Instead, they typically take a staggered approach to the release. If you need a few examples, take a look at what Apple did with the iPhone 6 or what Samsung did with the Galaxy S6. Not everyone got these devices on day one.
So if you live outside of a key market like the United States or South Korea, this is something to keep in mind as the inevitable Galaxy Note 5 release date rumors start swirling. Smaller markets have the tendency to lag behind by a few weeks. Still, we should see Samsung get it out to everyone in time for the holidays.
Global Galaxy Note 5
Samsung hasn't announced its Galaxy Note 5 release date yet but we've seen some rumors pinpoint some important details.
SamMobile, a site that's been deadly accurate with Galaxy smartphone rumors, claims that the Galaxy Note 5 will be heading to Europe and Korea at the very least. Here are the supposed model numbers for those regions:
Galaxy Note 5 – SM-N920F EUR XX (Europe)
Galaxy Note 5 – SM-N920S KOR SKC (Korea)
Galaxy Note 5 – SM-N920K KOR KTC (Korea)
This isn't surprising. The Galaxy Note series isn't as popular as Galaxy S but we typically see it hit more than 100 countries and regions around the world. We'd expect the same here.
U.S. Galaxy Note 5 Release
We'd also expect it to hit the United States.
U.S. carriers aren't talking about the Galaxy Note 5 just yet but that same SamMobile report claims that at least two major carriers will be releasing it. AT&T and Verizon are close partners with Samsung so it should come as no surprise to learn that they will likely get the device later this year. Here are the supposed model numbers:
Galaxy Note 5 – SM-N920A NA ATT (AT&T)
Galaxy Note 5 – SM-N920V NA VZW (Verizon)
Sprint, T-Mobile and U.S. Cellular have all released the Galaxy Note since Galaxy Note 2 so there's a good chance they'll offer it too. Smaller carriers are typically left out of Galaxy Note launches though nothing is confirmed yet.
No Galaxy Note 5 Edge?
Last year, Samsung announced the curved Galaxy Note Edge alongside the Galaxy Note 4. This year, the company announced a curved Galaxy S6 Edge alongside the Galaxy S6. And yet, it might not have a Galaxy Note 5 Edge up its sleeve for the fall.
Rumors suggest that we may not see a Galaxy Note 5 Edge with a curved display like the one on the Galaxy S6 Edge. Instead, Samsung is reportedly planning a device called Galaxy S6 Edge Plus. It's expected to be a larger version of the Galaxy S6. That means no stylus and no Note in the name. It's also expected to have mid-range specs rather than top of the line features.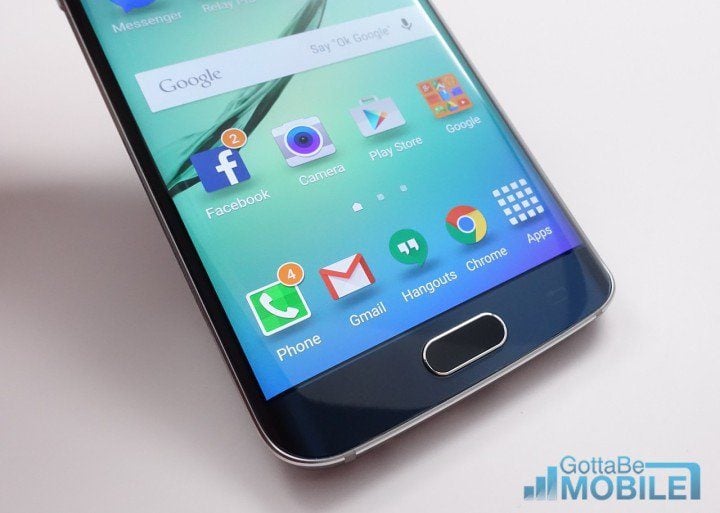 This might not be music to your ears but we've seen a number of rumors hint at the lack of a Galaxy Note Edge successor in 2015. Where there's a lot of smoke, there's generally a lot of fire, so we'd temper those expectations moving forward.
If Samsung is really developing a larger Galaxy S6 Edge without a stylus, we'd be surprised if it launched before the Galaxy Note 5. Samsung's well known for launching multiple products at once.
New Smartwatch?
One product that's likely to arrive alongside the Galaxy Note 5 is a new smartwatch aimed at the Apple Watch. The device is called Gear A, codename Orbis, and it's expected to feature rotating bezel ring among other features.
Galaxy Note 4 Deals
With a Galaxy Note 5 release incoming, we've started to see Galaxy Note 4 deals emerge at select retailers and carriers. Expect to see more Galaxy Note 4 deals emerge as we get closer to the Galaxy Note 5 launch and for the best deals to emerge after the Galaxy Note 5 arrives.
iPhone 6s Release Date
Finally, it's important to talk about the device that Samsung's supposedly scared of. Well, devices.
Apple's rumored to have an iPhone 6s and iPhone 6s Plus up its sleeve for later this year, September most likely. With an iOS 9 release date confirmed for the fall, and the fall kicking off in September, there's reason to believe an iPhone launch will take place in and around the Galaxy Note 5 release.
The iPhone 6s is expected to come with some big time upgrades and we should see rumors continue to emerge alongside Galaxy Note 5 rumors. Keep an eye on both of them if you're in the hunt.
10 Important Galaxy Note 5 vs. iPhone 6 Plus Details
Galaxy Note 5 Rumors Will Heat Up Soon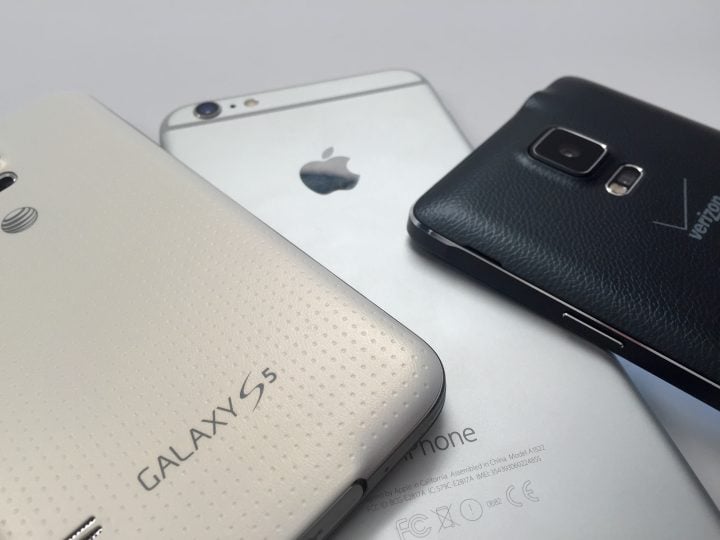 If you're here, you're probably thinking about buying the iPhone 6 Plus right now or waiting for the Galaxy Note 5. It's a dilemma that many people are in and it's a very difficult decision. That's why we've put this together. To help push you to one side of the fence or the other.
The first thing that you need to know is that Samsung Galaxy Note 5 rumors are going to start heating up during the month of July. We've already seen a number of credible details emerge and we're bound to see plenty more arrive as we make our way through the month towards Samsung's upcoming launch date.
Now that we're just weeks out from the usual launch date, we'll start to see the most credible and the most interesting Galaxy Note 5 rumors appear and that will allow you to start making some legitimate cases for your next purchases.
The point is this. If you're in the hunt, it's important to know that you're in the thick of things. And if there ever was a good time to take a wait and see approach, now is that time. We should start to see Galaxy Note 5 specs and other key details firm up soon so you'd be wise to take your time before making a decision between it and the iPhone 6 Plus.