The Galaxy Note 5: Everything You Need to Know Right Now
The Samsung Galaxy Note 5 isn't confirmed but thanks to a flurry of new details, it looks like we won't have to wait too much longer for Samsung to show it off on stage. With new and important Galaxy Note 5 details emerging, we want to take a look at the most important things to know now about the Galaxy Note 4 successor.
For months, we've seen Samsung Galaxy Note 5 rumors swirl around teasing everything from the most important Galaxy Note 5 specs to the Galaxy Note 5 launch date to the Galaxy Note 5 release date. Samsung, for its part, has yet to confirm anything but thanks to a series of new reports, it looks like the company is winding down development and closing in on a launch date.
Samsung Galaxy Note 5 rumors have begun to pick up over the past two weeks, probably because Samsung's started making final preparations for the device's launch. Galaxy Note 5 rumors that were once vague in nature are now extremely specific including new details about its supposed release date in key countries like the United States and top regions like Europe.
Because the Galaxy Note 5 has been in the news over the past few months, there's a lot of ground to cover and today we want to help you make up for lost time with a roundup of all of the key Galaxy Note 5 release details you need to know about as we push deeper into the summer and get closer to the rumored but inevitable Galaxy Note 5 release date.
Here's what you need to know now about the Galaxy Note 5 launch date, Galaxy Note 5 release date, and the all-important Galaxy Note 5 specs.
Samsung Galaxy Note 5 Launch Date Rumored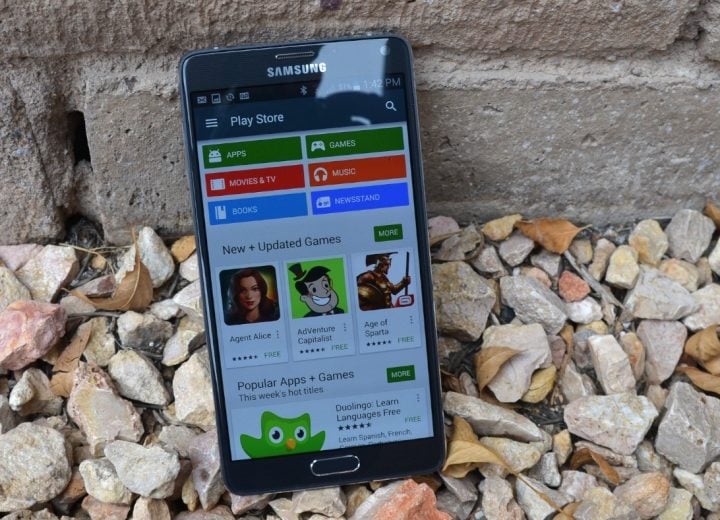 Earlier this month, reports from Reuters and The Wall Street Journal suggested that Samsung would be shifting its Galaxy Note launch to August. The move would reportedly put some space between it and the rumored iPhone 6s launch in September.
Seems they were on the right track. Another credible source, SamMobile, claims that Samsung will be launching the Galaxy Note 5 in August. And while media invites have yet to go out, they've been able to provide an exact date for the supposed Galaxy Note 5 launch date.
Their sources claim that the Galaxy Note 5 announcement will come on August 12th, much earlier than IFA 2015 in Berlin, Germany. Samsung's used IFA to launch the past four Galaxy Note models but it appears that with the iPhone breathing down its neck, it will look to put a little separation between the Note and the next iPhone.
This isn't confirmed until Samsung confirms it but we fully expect the Galaxy Note 5 to launch in August. And it could arrive in August as well.