10 Ways Smartphones Save You Time and Money
Switching to a smartphone is a big deal, not only are there new things to learn, but there's the added cost of a data plan to factor into the decision.
Currently Verizon is offering a $100 gift card to customers who upgrade from a dumbphone to a smartphone, which has led to a lot of people thinking of switching to a smartphone.
In talking with many of these users, and the writers here at GottaBeMobile, I have identified many areas where having a smartphone is a major convenience and can deliver enough real savings to cover your data plan each month.
Whether you use it for work, play or just keeping things running smoothly at home there are many benefits to smartphones.
10 Reasons to Get a Smartphone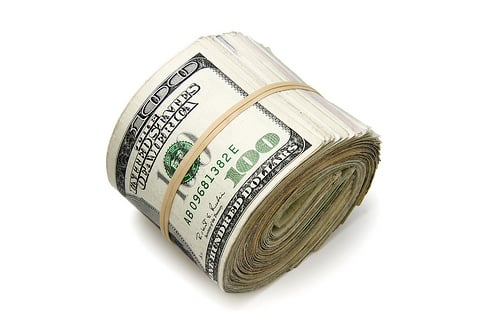 Save Money – Having a smartphone on hand while you shop can help you save on everyday purchases, and save big on larger purchases like appliances. Not only can you read product reviews while you are in the store, you can also compare prices by scanning barcodes to make sure that you are getting the best deal.
While talking with a potential smartphone buyer recently, she shared that if she had a smartphone she would have been able to find out the features on an appliance at Sears and save $50 too.
Without a smartphone, she had to drive home after employees couldn't provide any information about the appliance, and there she found that Sears.com had it available for $50 less. She ordered online and picked up in store. If she had a smartphone that whole process could have happened without the extra time and gas.
Savings like this add up, and could cover your data plan over time.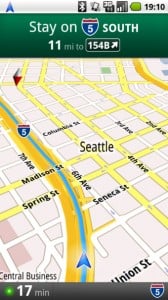 Finding Directions – With an iPhone or a Droid, you can get driving, walking and public transit directions on your phone without asking a stranger or pestering your family every time you go somewhere. Android phones have free built in turn by turn GPS directions, so you don't need to bring your GPS unit out anymore. Google Maps for Android even includes real time traffic information.
Organization – No more forgetting about important events or being unorganized. The calendar and to do apps for smartphones beat those on regular cell phones easily, and thanks to app stores, you can find a solution that fits your needs. There are many which will allow you to add items and calendar entries from your computer too.
Instant Access to Business Information – No more wondering if a restaurant is good, just search reviews on your smartphone. Need to find the hours of the local hardware store? No problem. The list of places and information you can find is endless, and quicker to access than turning on your computer.
Weather at a Glance – Instead of waiting around for weather on the 8's, or booting up your computer, just glance at a weather widget on your smartphone. You can get your current and forecast weather as well as severe weather alerts.
Settle Arguments – Need to end an argument about how many seasons of Happy Days there were before it jumped the shark? Or how many completions Michael Vick had last season? Instead of going back and forth, look up the answer on your smartphone.
Read Email Faster – Instead of deleting junk email for the first 10 minutes when you open up your inbox, you can easily tap and delete spam and unwanted emails from your phone while you wait in line.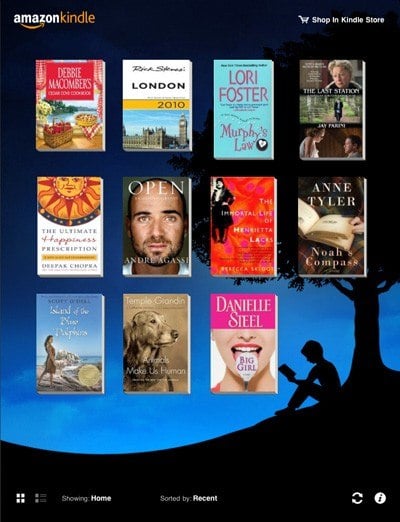 Books, Magazines and Movies For Less – Instead of driving to the bookstore to get the newest release for $25, you can open up the Kindle, Nook or iBooks apps on your smartphone and download the latest books for less. You can do this anywhere you have a cell phone signal.
You can also purchase magazines, movies and TV shows on your smartphone. If you are concerned about reading on a smaller screen, opt for a phone like the Droid Bionic with a 4.3″ qHD display that is easy to read outdoors and allows you to read more on the screen at once than similar devices.
Deposit Checks and Make Payments – Instead of going to the bank or writing a check, you can use your smartphone to handle many of your banking needs. There are a number of apps that allow you to use your iPhone or Android camera to deposit a check from home, and any ways to send money to a friend for a group gift or a split lunch bill. See – iPhone Banking apps and deposit checks on Android with Paypal.
Don't Ever Forget – Instead of keeping all of your receipts and other important bits of information, take a picture of them with your smartphone as soon as you get it. Then upload it to Evernote or Springpad and you'll always be able to find the info. You can use this to remember a location, a favorite beer or wine, gift ideas and much more.
Smartphone Upgrade advice
If you want these benefits, but don't want email to constantly be popping up and tempting you to read it, you can turn off auto sync, so that you only get new email when you want it. Another thing to keep in mind is that if you have a discount through work or as a veteran it will often carry over to the data plan, and sometimes will be bigger than your main line discount.
Money image via Flickr AMagill