1080p Video Recording Coming to Atrix 4G Post-Launch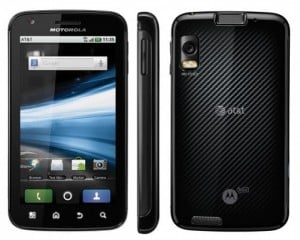 Motorola is expected to enable full 1080p HD video recording on the its upcoming Atrix 4G Android smartphone for AT&T's HSPA+ network. The phone will launch with 720p HD video encoding capabilities, but will get upgraded to 1080p video encoding via a software update sometime in the future. Exact timing of when that software update will be released was not revealed.
In contrast, LG will be launching its Optimus 2X with the same NVIDIA Tegra 2 chipset that is utilized by Motorola in the Atrix 4G with 1080p video encoding capabilities fully enabled out of the box.
Motorola's smartphone pricing for the Atrix 4G is expected to cost around $150 at select retailers through pricing leaks. AT&T so far still has not revealed pricing and specific availability for the phone.